Latest adidas News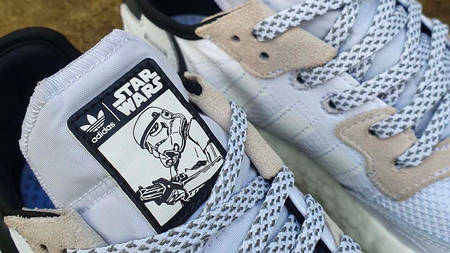 The Star Wars x adidas collection is the collab that we never knew we needed. After getting a sneak peek at the Nite Jogger 'R2-D2' last week, we're now taking ...
3 years ago · Adam Cheung
Looking for those crucial warm layers? Well you've come to the right place! Here at The Sole Supplier we've curated our selection of adidas gilets, ready for whatever outdoor motive you have. With years of experience under their belt, adidas' menswear continue to lead the way with fresh innovation and style - making their clothing worth investing in!
So whether you're going for a brisk walk in the park, meeting your mates out on the town, or on your journey to the office - the German brand has you covered. Looking for something to keep active in? adidas has lightweight body warmers perfect for running. If you're after something to help with that cold chill, try a down puffer gilet guaranteed to keep you toasty! The styling opportunities are endless and with a variety of styles, colours and designs we have something to suit even the most eclectic of tastes.
If an adidas gilet is something you've got your eye on make sure to browse the extensive selection we've put together from all the best trusted retailers. Remember for all the latest streetwear release dates, breaking news and original content keep it locked right here at The Sole Supplier!
popular collections