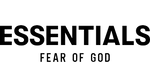 Shop Fear of God ESSENTIALS clothing
Latest Fear of God ESSENTIALS news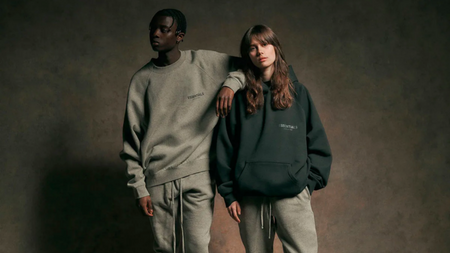 Fear of God ESSENTIALS is back and looking to enhance our wardrobe staples this spring/summer! Included within this latest collection, we see all the regular su...
4 months ago · Jack Strong
Since its launch in 2013, Fear of God has continued to ignore the rules of contemporary fashion to create a variety of high-end luxury goods that exude both character and style. Jerry Lorenzo's diffusion line Fear of God ESSENTIALS is no different aside from the more accessible price point and simplistic nature. Shop the full collection right here at The Sole Supplier!
With an assortment of core offerings including sweatshirts, track pants, hoodies, T-Shirts and much more, FOG ESSENTIALS supplies a variety of ready to wear pieces in primarily muted tones. For any fan's of minimalistic and subdued design, FOG ESSENTIALS should be a part of your wardrobe!
Here at The Sole Supplier, we like to keep things simple so we've curated a collection of all the finest from Fear of God ESSENTIALS courtesy of all your favourite and trusted retailers. So don't go anywhere, keep it locked in right here for all the latest and greatest.