Whether you're a veteran to the sneaker game or new to the whole trainer hype, nothing beats an Air Max trainer. From the iconic 90s styles to the more contemporary hybrids, there's just something about this timeless range.
Here we take a look at 6 new-in Air Max releases - some of our favourites of the season. As always, keep it locked to @thesolesupplier to stay ahead of all the latest releases.
Otherwise known as the Air Max 97/BW 'Haematite', a shimmering iridescent glow brings even more attention on this sole-swapped trainer. An ideal choice for the dark nights of winter, it's shocking that sizes are still sitting from that early launch.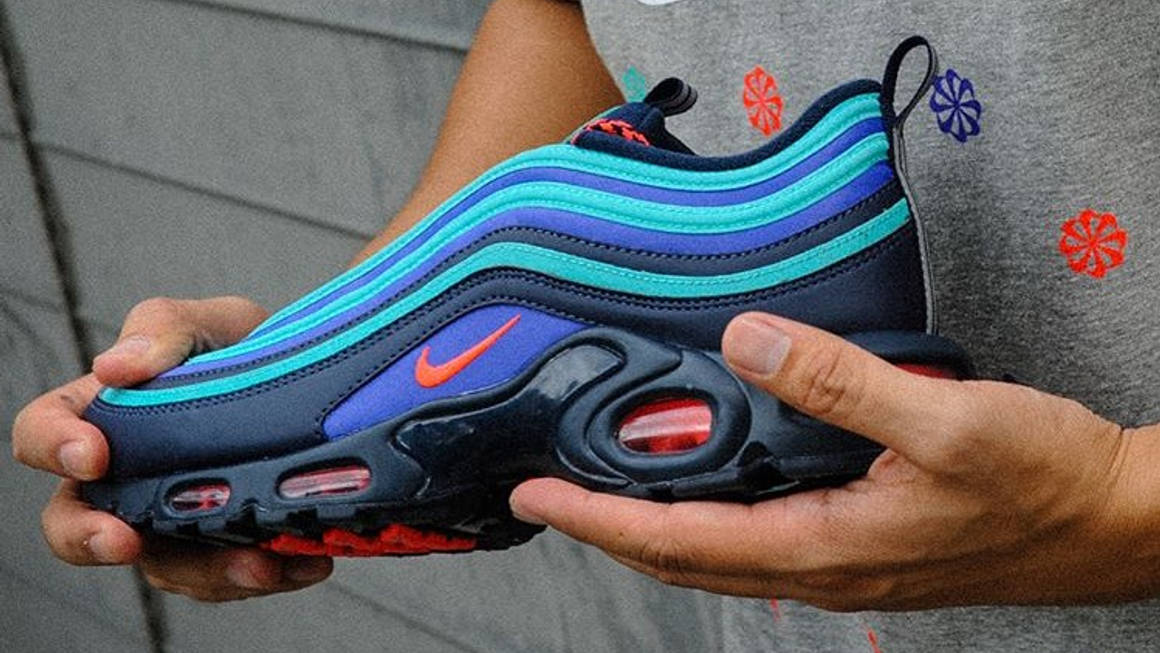 Another of this week's new-in hybrid trainers arrives as part of the 'Discover Your Air' Pack. The funky use of crimson green makes these especially eye-catching. A set of rope laces and classic Nike branding completes the look.
Wiz Khalifa sang about it, an Americal Football Team sport the same colours and now that epic combination arrives on the Air Max 97; black and yellow! This trainer is a sight to behold and surely one of this season's hottest AM97s?!
Hybrid footwear doesn't get more striking than this. When Nike decided to add a Vapormax midsole underneath an Air Max 95, not everyone was convinced. But the result is far less crazy than you'd expect. This 'Slate' colourway stands apart thanks to the shade of electric blue to the Air Unit.
A cool transition of icy clear to grey features on the Vapormax bubble of this chunky silhouette. Several others are available at END. Clothing but this option is by far the cleanest.
If you prefer the original Vapormax aesthetic, then look no further than this snowy white rendition. A similar style was quick to sellout, so don't be surprised when this latest release doesn't stick around for long.