Head Of Acquisition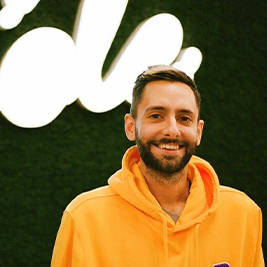 'Ped' has been with The Sole Supplier since 2017, leading the growth in paid and organic social media.
Ped began his career in digital marketing at Manchester agencies, where he gained interest in growing client businesses through social media strategy. As a champion of the importance of social media since his first 2012 role, Ped was always on the front foot of the latest social platforms, hacks and how social channels can play supportive and lead roles in campaign ecosystems. His love of social has never stopped him expanding his knowledge in SEO and Digital Marketing from his personal interest and knowledge sharing peers.
After some heavy persuasion to leave Manchester and MUFC behind, he moved to London in 2017 as Senior Paid Social Manager at Digitas. Working with the likes of Under Armour, Marriott and HP across campaigns running on quarterly budgets surpassing £1m+ ROI. After holding that role for a year, he then saw great potential with The Sole Supplier and accepted the position of Head of Acquisition where he now leads across data led acquisition channels and paid media on The Sole Supplier and The Sole Womens.
Outside of The Sole Supplier, you'll find Ped talking all about Manchester United, as a season ticket holder from the early days of living in Manchester. He also is a keen gamer, playing Pro Evolution Soccer (PES) and all single player action games with The Last of Us and God of War being a few of his favourites. He's also a big fan of sneakers (as expected) with a fast growing collection whilst also featuring as a model in The Sole Supplier size guides.