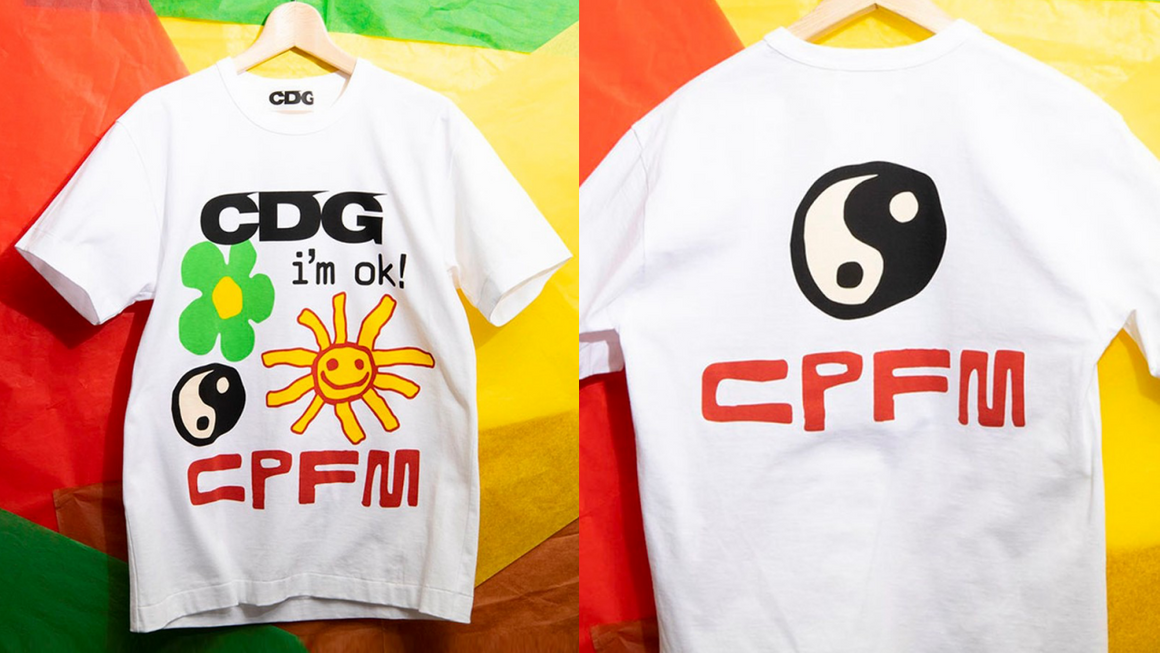 CDG x Cactus Plant Flea Market Collab for a Limited Release of T-Shirts
Following their previous 2020 release, CDG x Cactus Plant Flea Market have come together once more for another collaboration and we couldn't be happier about it!
Remaining as playful as ever, the collab is comprised of a few colourful tees ready to take your summer style to the next level! Arriving with a premium fit and feel, these tees are constructed from 100% cotton and come with a loose style designed for maximum comfort.
Staying true to their roots, these CDG and Cactus Plant Flea Market tees are both spirited and lively with a collection of bold printed graphics and colours.
The tees arrive with a variety of designs atop a crisp white base. Featuring both 'CDG' and 'CPFM' logos as well as sun, flower, yin & yang and an 'I'm Ok' motifs all in a variety of hues. These pieces are perfect for anyone who's a fan of summer styling and expressing themselves!