After gracing our wardrobes with a range of heavyweight looks for Holiday 2021, Montreal-based skatewear imprint Dime is back and ready to deliver a fresh selection of lightweight looks! With a distinctive sportswear focus, Dime has produced a range of garments perfect for the upcoming summer season.
Included in this latest bunch, we see workwear-style jackets and overshirts, baseball and football jerseys, tennis-styled polo shirts and a selection of stylish shorts and legwear. Each piece comes dressed in a scope of summer-appropriate hues, such as off-white, sage green, fluorescent yellow and baby blue, amongst familiar neutrals.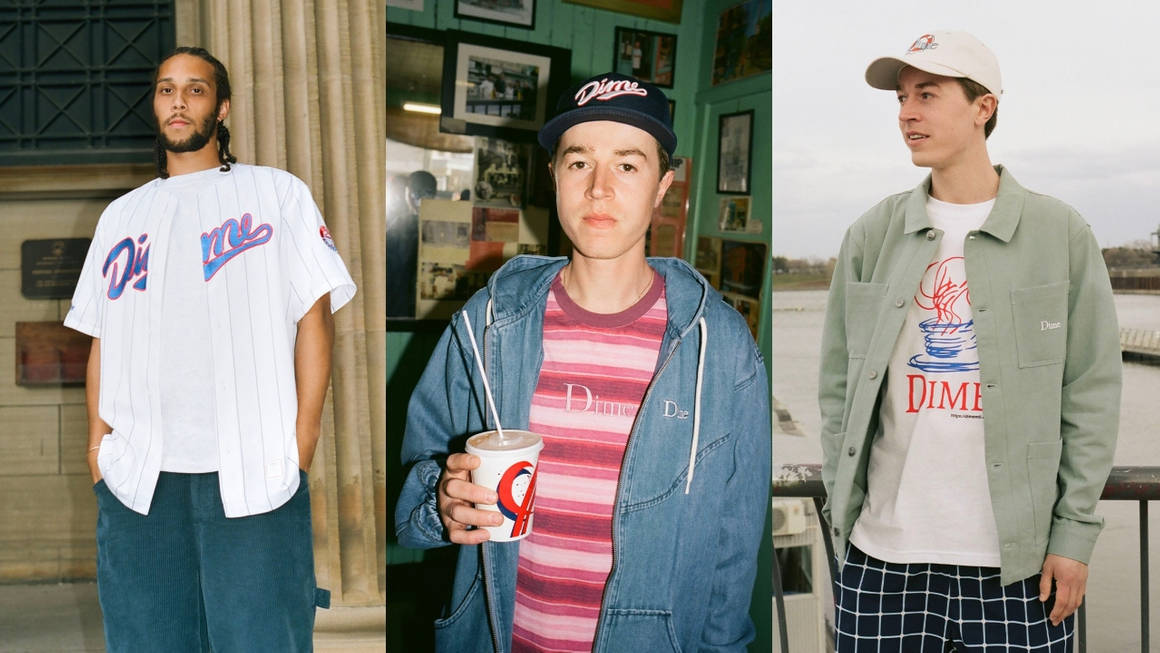 Highlights from the collection include two pinstriped baseball jerseys available in both white and navy tints. These pieces sport a retro-styled logo on the front, as well as a circular emblem on the sleeve. Elsewhere, a two-tone overshirt displays both grey and off-white hues, separated by a central meeting point. This piece is completed by the classic Dime logo on the chest.