Hype surrounding Boston footwear brand New Balance has notably increased over recent years, specifically with its "Made in US" range that includes the New Balance 992 silhouette at the lead of its monthly line-up. When the label introduced its 99X series in 1982, nobody expected it would boom in popularity the way it has today because of its expensive price tag due to high manufacturing costs in America. In addition, its retro appearance did not appeal to sneakerheads and fashion-conscious at the time; who would much prefer to wear a pair of Nike Air Force 1s or Jordans over an athletic-type shoe.
The New Balance 991 arrived 19 years later and became a daily staple for late Apple CEO Steve Jobs until designer Jonathan Bacon presented the New Balance 992 in 2006. With new cushioning components implemented, the NB992 sported a chunkier shape than its predecessor, enough to fit within the dad shoe trend that has remained present until this very day.
Looking at its design today, the New Balance 992 has proven itself a versatile footwear option through minimal colour arrangements and top-of-the-line materials, blending in with almost any fashion trend as displayed by social media influencers, models, and the general population.
So how exactly did the New Balance 992 become the style icon that we know it is today? Is it simply because sneakerheads are afraid of missing out on the latest trend or because it holds a significant amount of after-market value? It could also be that they are more accessible than other models in the market that would sell out instantaneously due to bots? Join us as we discover the ongoing hype of the New Balance Made in US 992 silhouette and why it will not die anytime soon.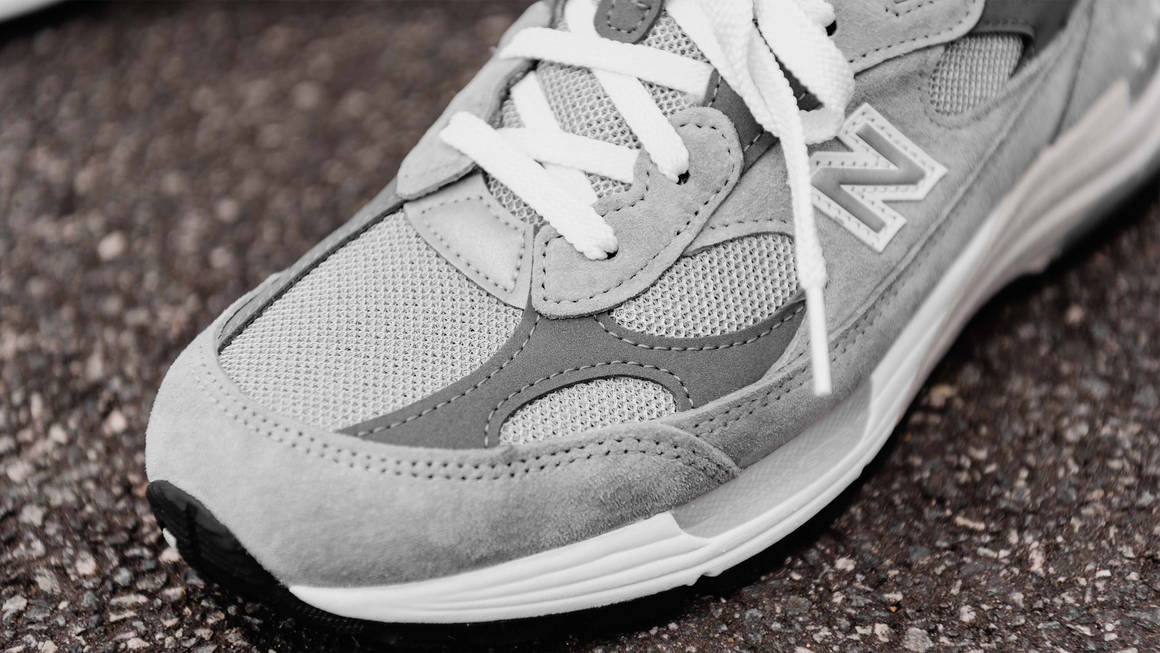 The New Balance Made in US collection holds a domestic value of 70%, where the brand is committed to purchasing materials only from domestic suppliers. All New Balance 992s are part of the USA range, showcasing a mix of top-grade synthetics, tumbled leather, breathable mesh, and pigskin suede. Although UK-made designs feature the same materials, like the 991s or 920s, higher-grade textiles make up the US renditions; thus, bumping up the price.
These materials make up most 992s; however, there are some unique exceptions, like the Levi Strauss & Co ensemble flaunting its signature denim fabric or the "Raw Silk" version with vegan-friendly and cork-like materials.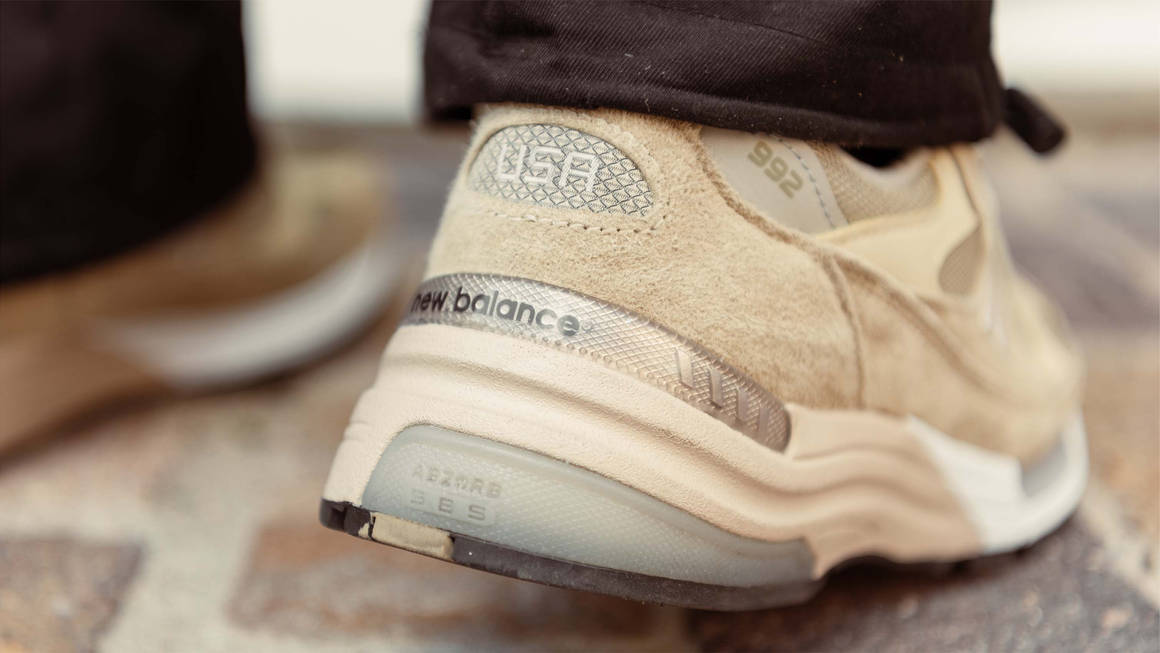 Materials aside, the New Balance 992 delivers insane comfort for your feet for all-day wear—thanks to the ABZORB technology used within the forefoot and heel that gives a super-soft, shock-absorbing feeling through a blend of Dupont Engage Isoprene rubber and foam materials. Furthermore, ENCAP tech is present within the midsole, providing extended support and cushioning via an additional EVA tooling and rim of polyurethane.
Compared to the New Balance 990v1, which came with ENCAP midsole cushioning and the 991 with ABZORB, the 992 is the model that holds both techs.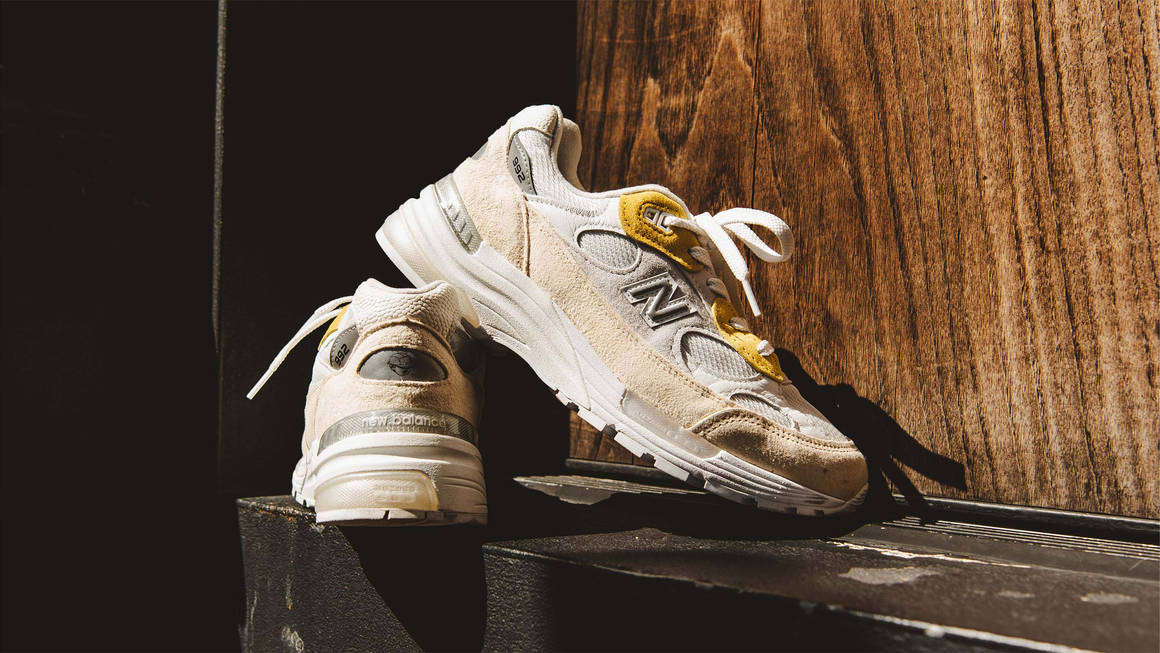 New Balance has hosted some of the best footwear collaborations in the past few years, which significantly contributes to the level of attention the sportswear label gathers every day. The premium construction and Instagram-ready look of the New Balance 992 attracted prominent names in the footwear industry, serving as a collaborative canvas for Studio FY7, Todd Snyder, WTAPS, Amoeba Music, Joe Freshgoods and undefined!
One of the most iconic offerings so far is the Paperboy Paris x New Balance 992, in which the pair indulges in smooth cream and bold yellow tones reminiscent of a fried egg commonly served at the famous Parisian brunch spot.
Another notable collab is the JJJJound x New Balance 992, launched in "Urban Grey" and "Moss Green" colourways. The joint efforts between the Justin Saunders-led studio and the Boston brand resulted in two of the most remarkable NB992s ever released.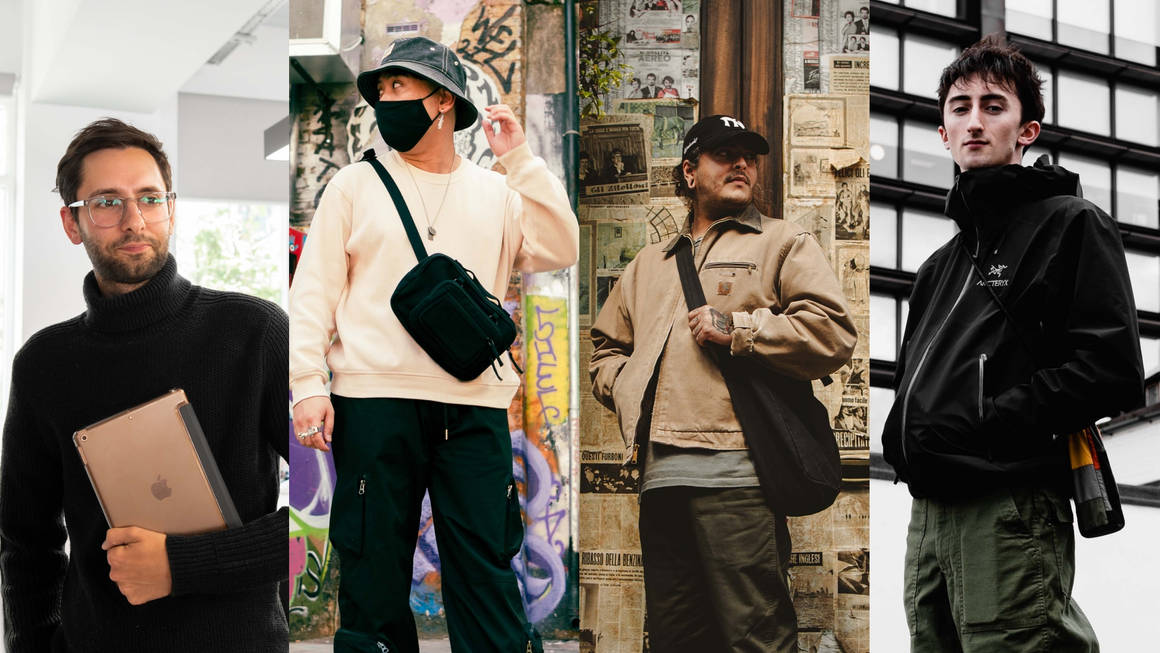 Fashion will never stop changing — it is unpredictable as time goes by; new trends will emerge, and previous styles will resurface. Today, social media influencers play a massive role in the fashion landscape, presenting different modes through TikTok and Instagram. The New Balance 992 presents itself in many popular fashion trends we see online or on the street — worn by fashion creators, models, celebrities, and even the general audience.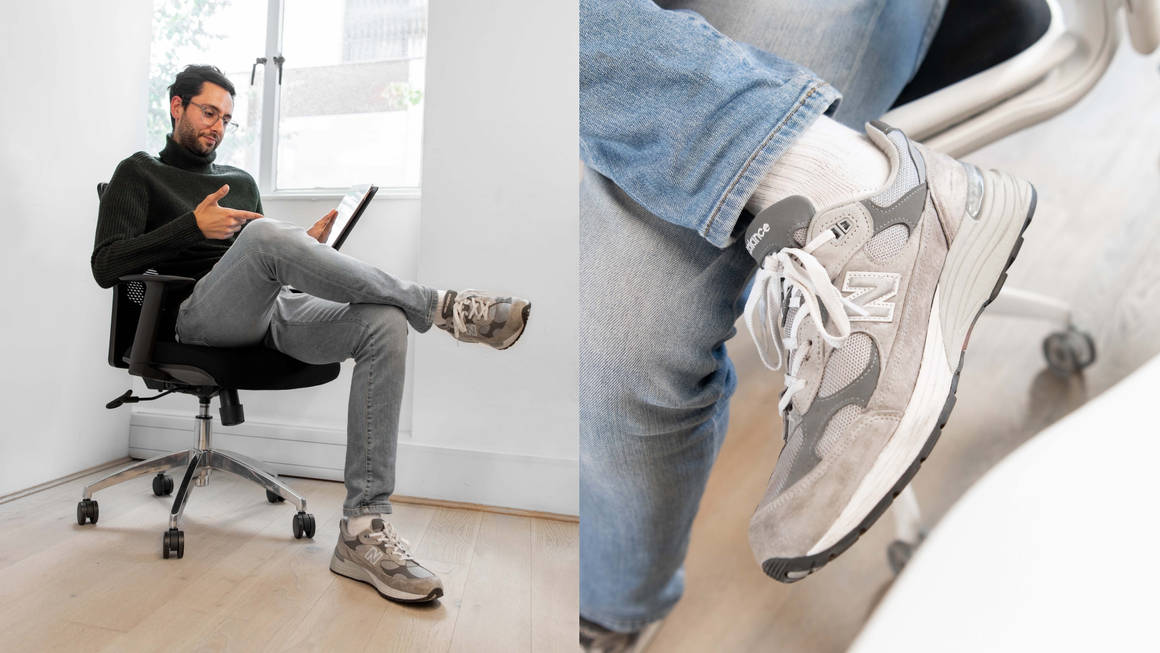 Dad fashion stayed on the list of popular trends for many years, emerging sometime between the '90s and early 2000s when light blue, high-waisted jeans accompanied by tucked-in t-shirts and chunky sneakers were considered lame. The New Balance 990 was considered the OG dad shoe in 1982 — advertised with the slogan: "worn by supermodels in London and dads in Ohio". Its legacy continued all the way to the NB992 as presented by Steve Jobs, who famously wore the OG "Grey" colourway with a black turtleneck and denim wash jeans.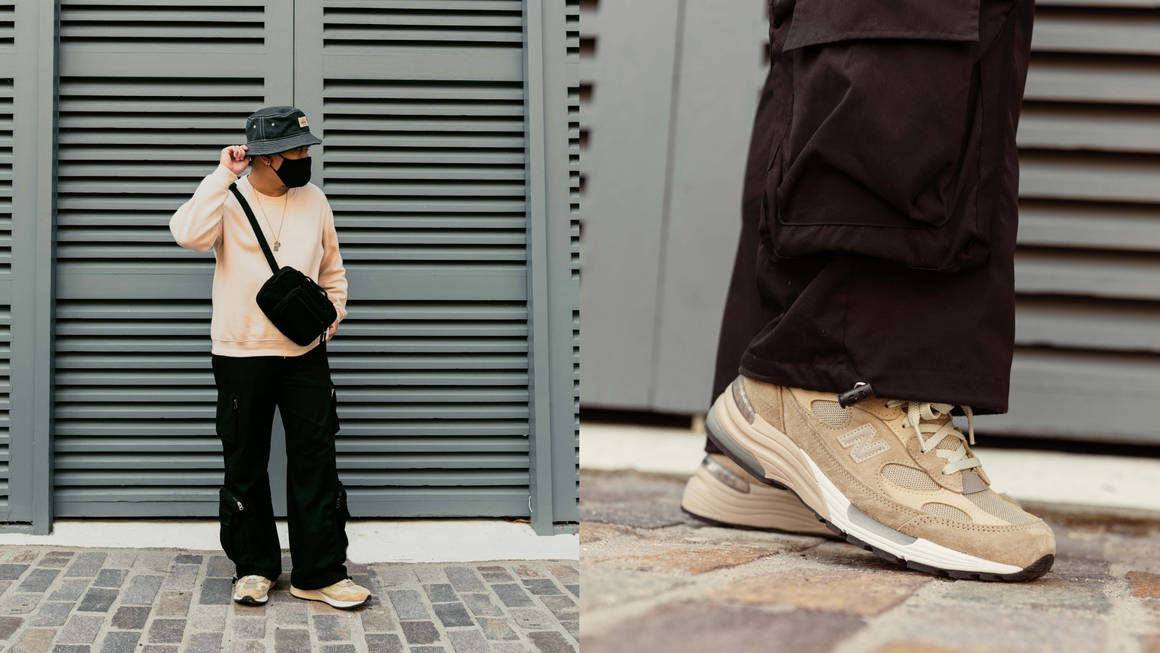 New Balance discontinued the 992 in 2010, most possibly because the high retail price didn't feel quite right to casual consumers as there were other affordable trainers on the market that were just as comfortable. A decade later, hypebeasts and Insta influencers feeling FOMO and resellers looking to make profits from exclusive collaborations boosted the hype of the model — it appeared that the company was just patiently waiting for the right time to bring back the model. The New Balance 992 steadily made its way to the forefront of the sneaker and streetwear scene — proving that it wasn't dead after all, it was just ahead of its time.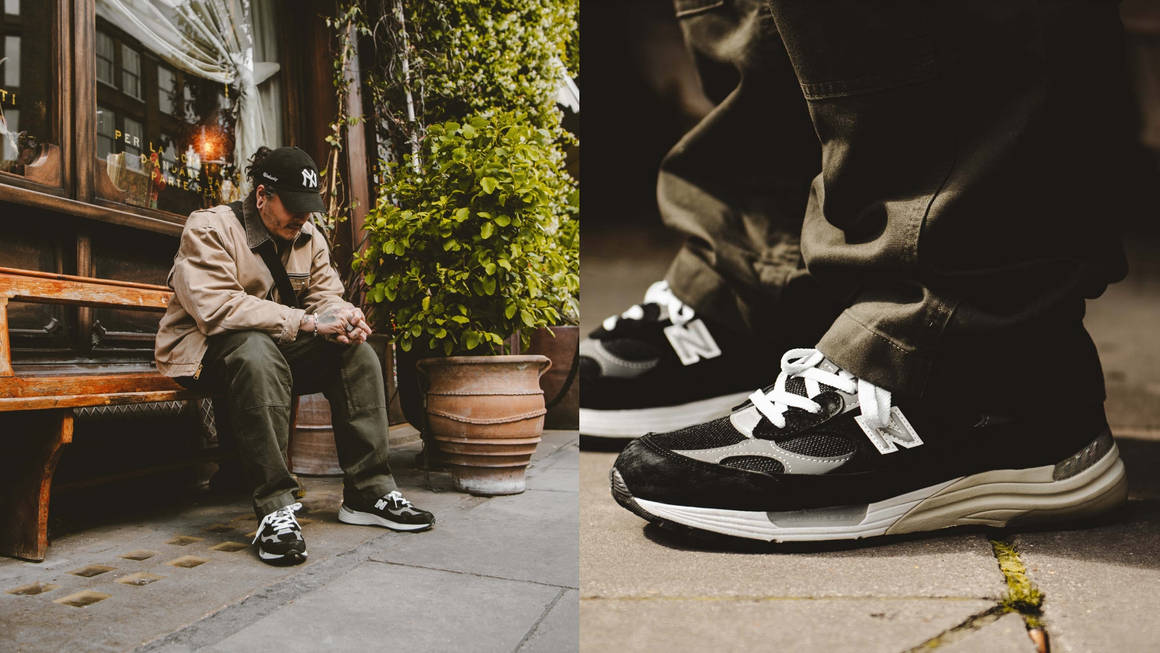 Comparing the present fashion trends to what it was before, it is clear that the current generation has matured from wearing bold streetwear pieces to taking inspiration from prominent Instagram fashion curators with an aesthetically pleasing, colour-coordinated feed. The New Balance 992's tonal setups like "Grey" and "Black" fitted perfectly within the workwear trend, consisting of neutral shades such as khaki, beige, and brown commonly seen on vintage pieces from Carhartt like the Double Knee Carpenter Pants, as well as oversized jackets and sweatshirts.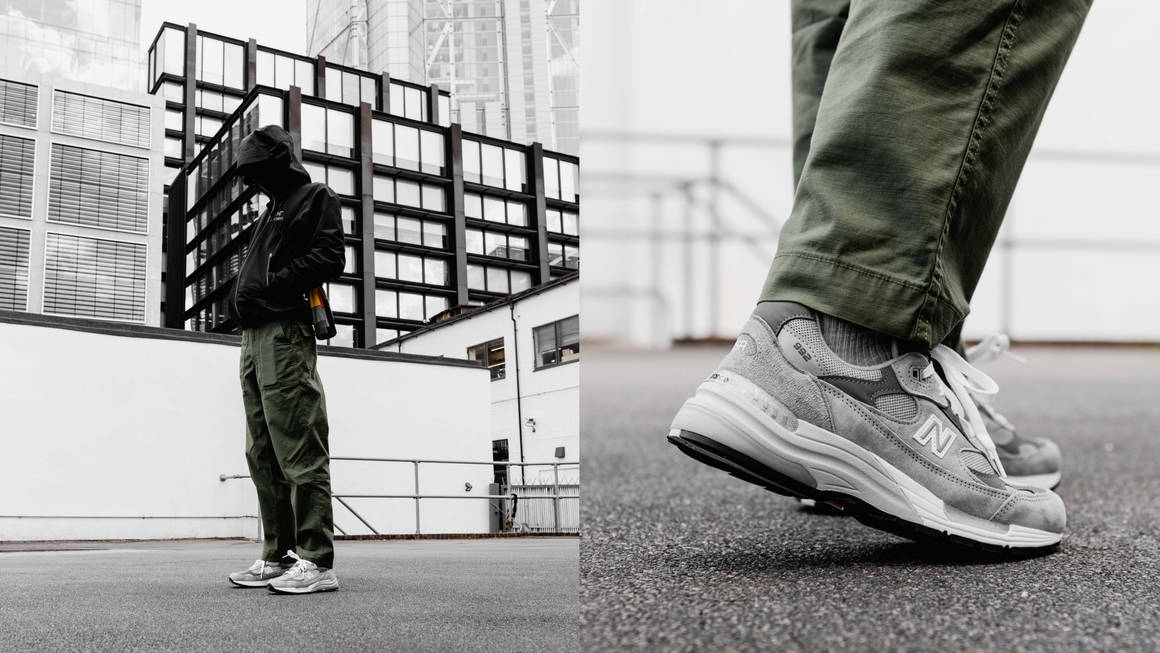 The New Balance 992 broke through recurring fashion trends, now playing a significant role in gorpcore/techwear — a style focused on functional outdoor clothing. When the COVID-19 pandemic hit in 2020, fashion influencers took more interest in outdoor explorations than city day-outs to enjoy nature and stay healthy, which led to a surge of interest in functional fashion staples. While the New Balance 992 isn't exactly suitable for rough terrain, fashion enthusiasts welcomed the model to their wardrobe of outdoor brands such as Arc'teryx, The North Face, ultimate New Balance 992 size guide, and much more.
With all that said, there's no denying that New Balance shoes are on top of every sneakerhead's wish list these days. The brand's active participation in collaborations while putting an immense focus on GR colourways proves that the New Balance 992 is here to stay. Also, don't forget to check out our ultimate New Balance 992 size guide so you know how they fit!
For more of our discover series, check out our suggestions below!