A collaboration that needs no introduction, Kanye West's adidas x Yeezy is one of the hottest partnerships of our generation and the Yeezy Boost 700 is one of the most covetable silhouettes of the partnership. It has people setting their alarms for 6am on Saturday mornings just to cop a pair. Whatever silhouette is your favourite, we can agree that they all fit a little differently. So we're here to give you the lowdown on Yeezy 700 V1 and V2 sizing.
The Yeezy Boost 700 V1 and V2 both fit similarly. You should usually go for a half size up from your true size due to the short toe box. We even found some people in our office preferred to go a full size up! If you're looking to cop the Yeezy Boost V3 however, these fit slightly differently. Make sure you check out our V3 size guide here.
Lucky for you, here at The Sole Supplier we're avid Yeezy fans, so we've created a guide on how to find your perfect size in the iconic Yeezy Boost 700s, with The Sole Supplier team giving you their honest reviews. And we'll even let you in on how we like to style them, too. Welcome to your trusty Yeezy 700 size guide...
Yeezy Boost 700 - What's The Verdict?
FIT: Depending on what version you're looking at, we recommend you go half a size or even a full size up as the Yeezy Boost 700 are a snug fit (more info below)
COMFORT: An ultra-comfortable fit thanks to adidas's signature Boost cushioning
CARE: A shoe care spray is recommended to keep the Yeezy 700s looking fresh. When dirty, we also recommend using a specialist cleaning solution.
SIZING: They come in unisex sizing and always be sure to properly convert the EU size
Scroll down to see more essential info before buying the Yeezy Boost 700.
Yeezy Boost 700 Runner - What Our Product Specialists Think...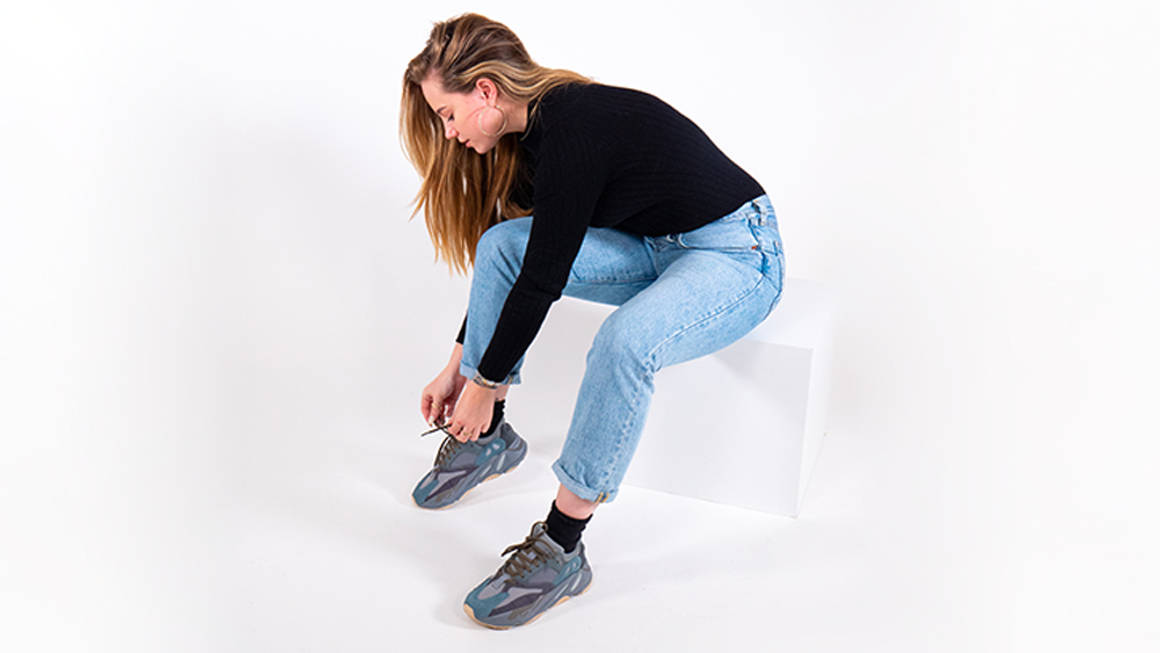 I love a chunky trainer so, naturally, the Yeezy Boost 700 is my favourite silhouette. I love that it looks like a fashion sneaker but still has that athletic edge to it.
Paige, Content Writer
How does the Yeezy Boost 700 V1 fit?
I ordered my Yeezy 700 V1 in a half size up and they fit perfectly. They're so comfortable and I didn't even need to go through the breaking-them-in phase you usually get with new shoes. I like my laces quite loose and even with that they fit like a dream.
Are they comfortable?
Omg they're so so comfortable! I've got the Yeezy Desert Boots as well and the 700's are so much more comfy. The boots are a bit snug and on the heavy side but the sneakers are lightweight and super spongey.
How do you keep yours clean?
I don't wear them out in the rain because I don't want to ruin the suede, I wipe the sole with a damp cloth and whenever I take them off I put them straight back into their box so they don't get dusty.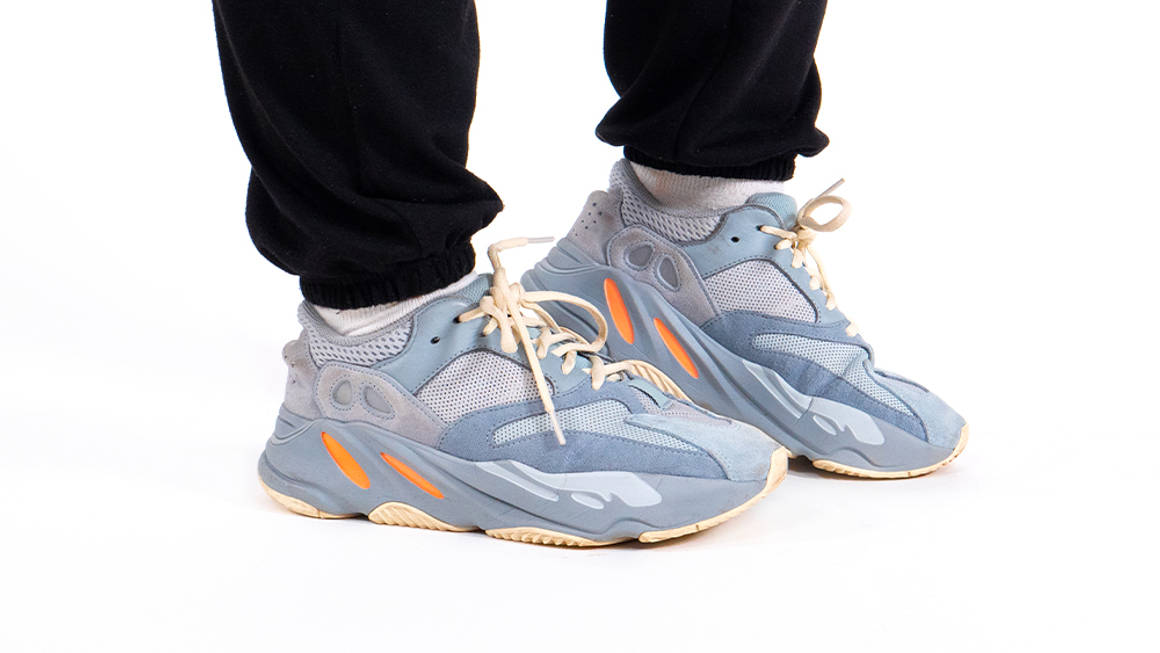 Perfect for day-to-day wear, the Yeezy 700 is one of my absolute favourites in my collection. They're super sporty, soft and comfortable and I love to wear them whenever I'm travelling.
Emily, Paid Social and Digital Marketing Exec
How does the Yeezy Boost V2 fit?
Personally, I find the Yeezy 700 fits a whole size up from your true to size or half a size up from the Yeezy 350 V2.
Are Yeezy 700s comfortable?
They're incredibly comfortable! I like to wear mine with an oversized jumper and some cosy joggers for an outfit that's comfy from top to toe. They're so versatile that they literally go with everything though and I wear mine to the airport.
How do you keep yours clean?
I use suede cleaner when they start to get a bit grubby and I just use a damp cloth to clean the midsole. I find that dirt wipes off quite easily with these.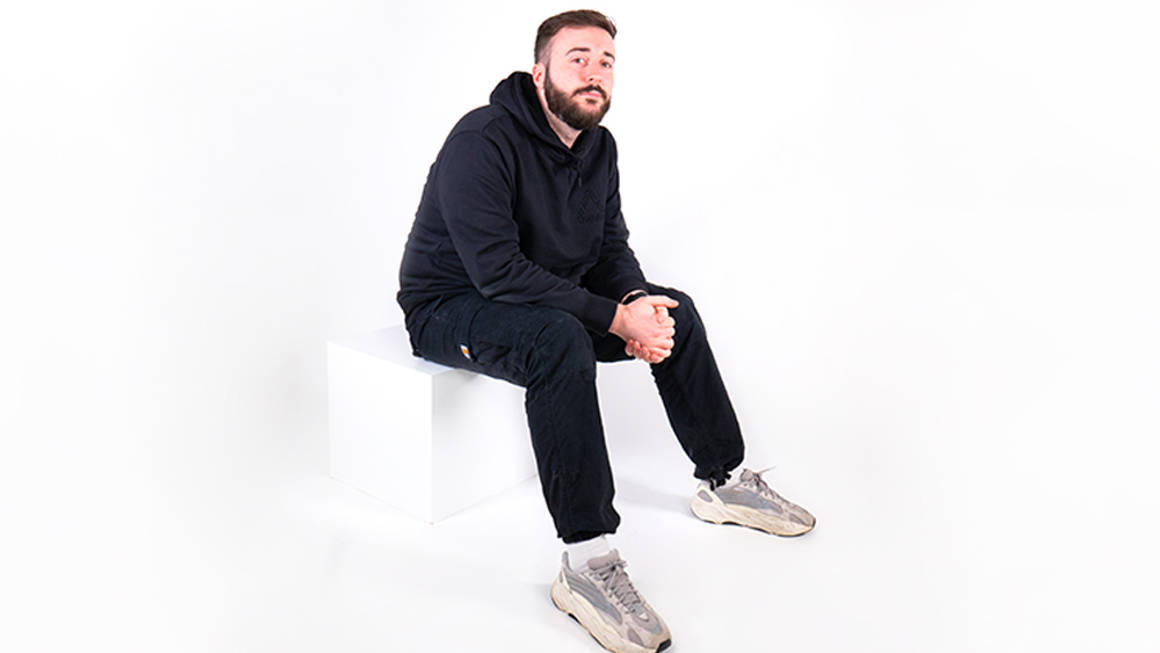 The 700 is definitely my favourite Yeezy silhouette. It's lightweight, the colourways are unique and they're just so comfortable.
Chris, Online Content & Social Manager
What size should I get in the Yeezy 700?
They fit quite snug so I would suggest getting a half size up. I went true to size and my big toe is always smashing against the end of the sneaker.
Are they comfortable?
They are MAD comfortable, easily the best Yeezy in my opinion and as you can see, I've battered the life out of mine. I own three different colourways and they're all as worn-in as each other.
How do you keep yours clean?
I don't! I like mine a bit grubby and worn in. I wear them pretty much every day so it'd be impossible for me to keep them fresh, especially in London!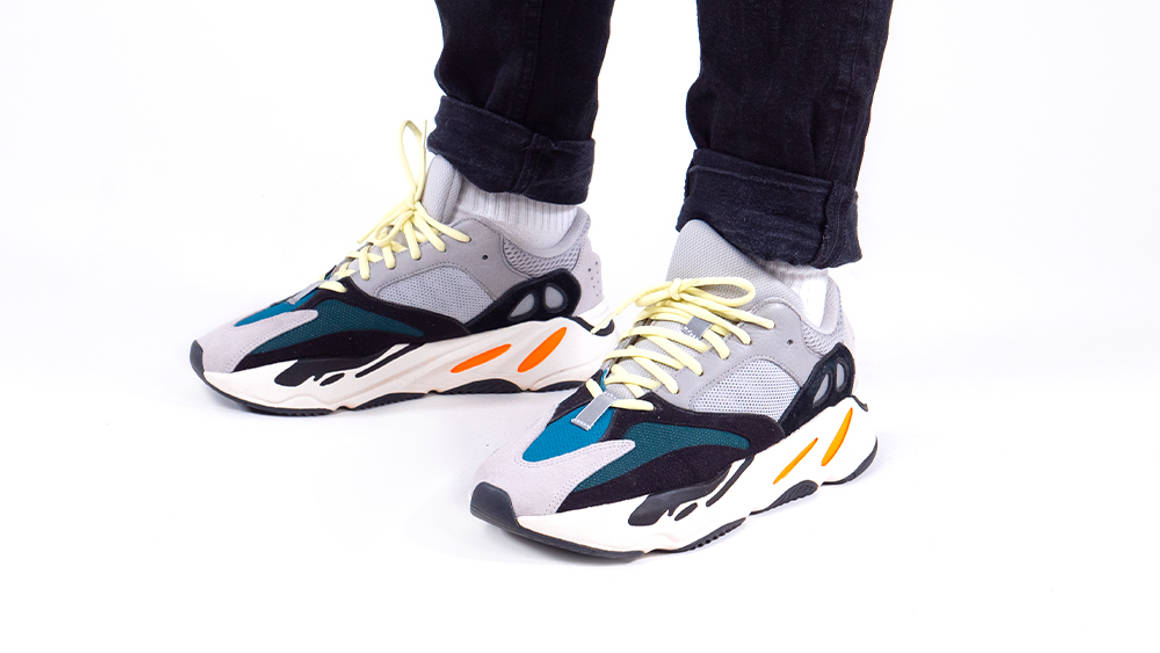 I more or less grab every pair of Yeezy 700's that drop, they're my day beater. I absolutely love them!
Miles, Restocks & Group Manager
How does the Yeezy 700 Wave Runner fit?
For me, the Wave Runner fits true to size. I've not had to size up or down and they're perfect.
Are they comfortable?
Literally the most comfortable pair I own!
How do you keep yours clean?
I like my sneakers to look fresh so I give mine a wipe down every time I take them off (just with a wet cloth and some suede cleaner) and I store them carefully so they don't gather dust or get scuffed.
Overall, if you're looking to grab a pair of Yeezy Boost 700 it is recommended to go half a size or sometimes even a whole size up depending on how you want the shoe to fit. If you're usually between sizes you should definitely go for the bigger size.
Check out our other Yeezy size guides below: