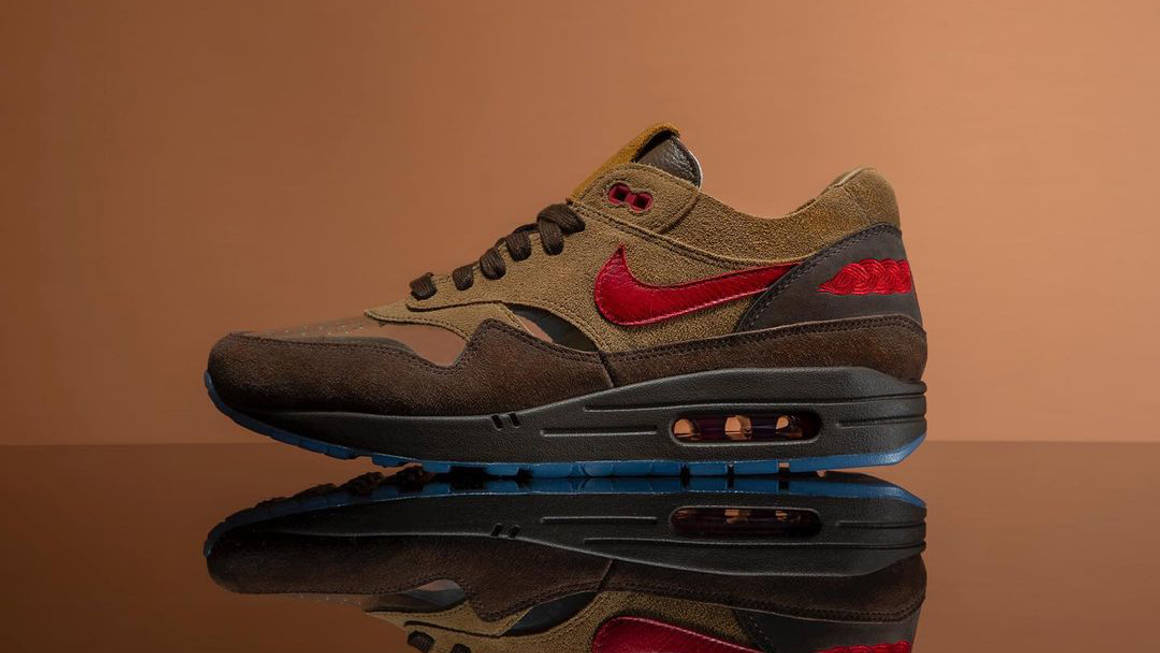 Edison Chen Teases the CLOT x Nike Air Max 1 "Kiss of Death Cha"
It's only been around a week since we saw the re-issue of Edison Chen and MC Yan's CLOT x Nike Air Max 1 "CLOT x Nike Air Max 1 "Kiss of Death"" that initially released in 2006 to commemorate the opening of China's first high-end sneaker boutique. The co-branded Air Max 1s was met with a significant level of hype by sneakerheads on drop day and it goes without saying that not everyone was able to secure a W. So if you're part of the L gang, put your mind at ease because the renowned Hong Kong-based streetwear brand has dropped a teaser out of the blue of the all-new CLOT x Nike Air Max 1 "Kiss of Death Cha" via their Instagram.
Both fans of the power duo were certainly left taken aback by the ambiguous imagery of the new "K.O.D." colorway posted. Having said that, a detailed on-feet photo then followed on Edison's account teased with the hashtags "#clotam1kodcha" and "#clotchabrown", then rounded off with a far clearer closeup shot on CLOT's channel not long ago leaving the sneaker community thrilled about this forthcoming AM1 variant.
Dressed up with neutral tones of brown, connected with bright hues and rounded off with an acupuncture foot diagram below, this traditional Chinese medicine-inspired Air Max 1 is rumoured to launch to the masses as part of the Oregon sportswear giant's highly-anticipated Air Max Day this March 2021.
As we wait for the official launch info from the two, the only way to ensure you're able to grab a pair on its release date is to keep it locked in right here at The Sole Supplier as we'll be the first to let you know of all Nike trainer releases, collaborations, teasers, and much more! In related news, the sneaker and streetwear game simply wouldn't be what it is today without Asian excellence so be sure to check out the ten Asian icons who shaped the sneaker industry.