Following rumours spurred on by cryptic tweets earlier this week, it seems that the Gucci x Xbox collaboration is in fact real, and will be arriving a hell of a lot sooner than we thought. This unexpected link up includes an Xbox Series X Console and other items plastered in Gucci's signature monogram print.
This completely unique collaboration consists of four heavily logo bearing pieces including a large trunk, the Xbox itself and two wireless controllers, so you can flex on your friends and play together too.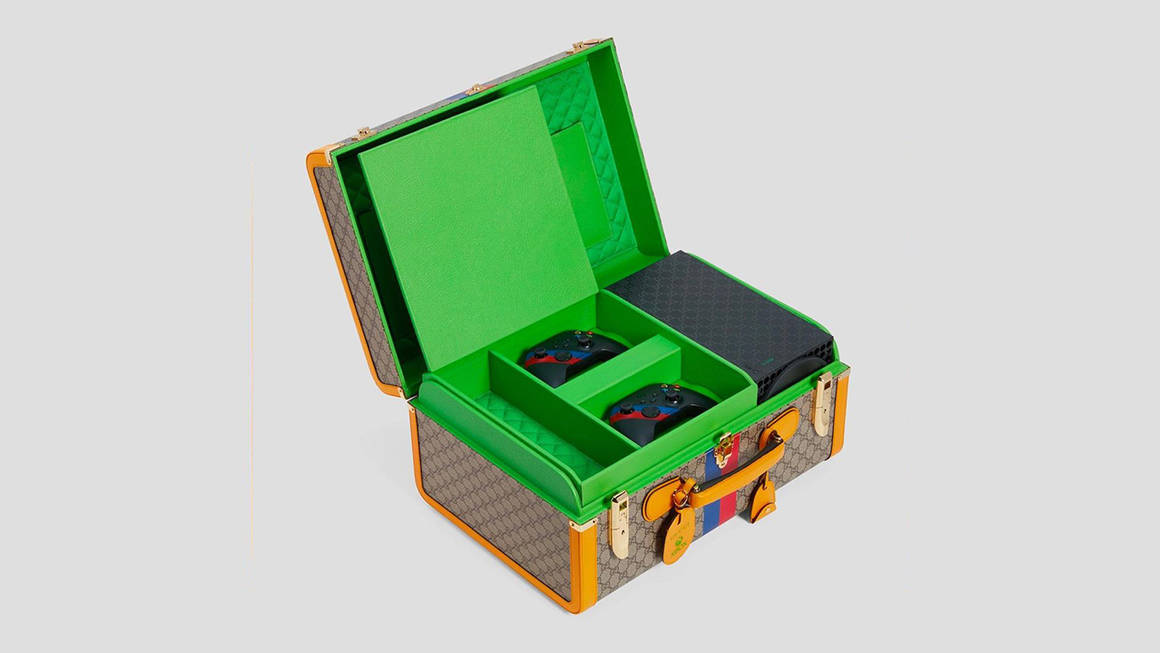 The trunk arrives with Gucci's Web stripe running down the centre in a red and blue tone. In addition, the corners of the box showcase a bright yellow hue, which stands out alongside the lime-green Xbox font on the front. All of this is bought together by the aforementioned monogram print.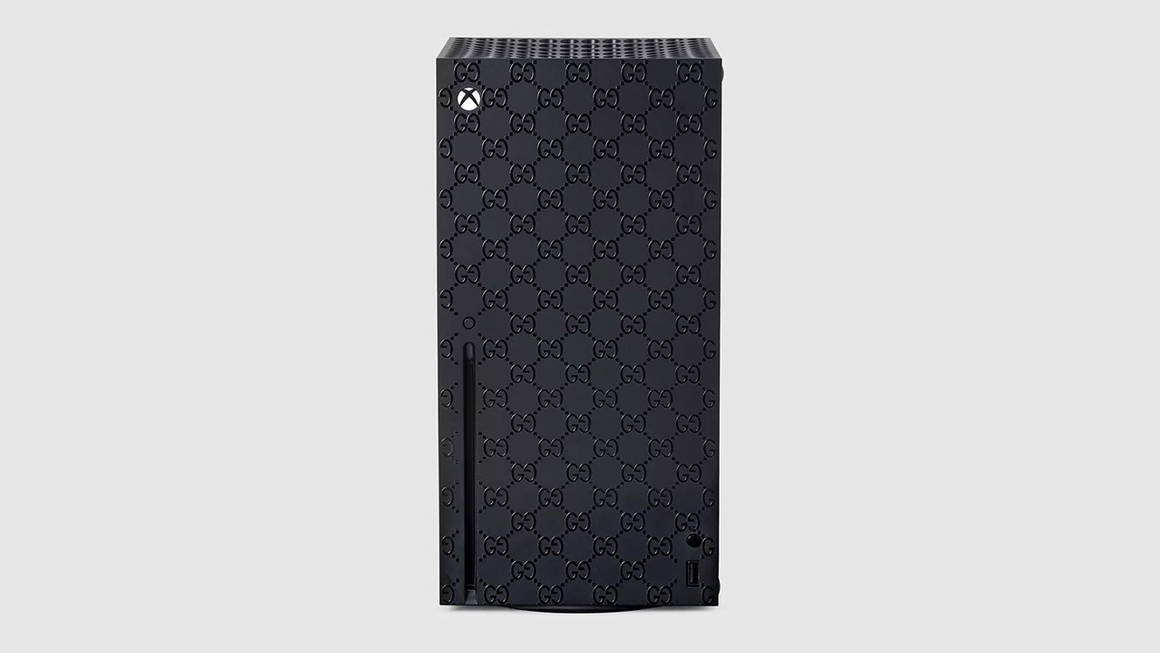 The Xbox itself appears somewhat more subtle, with an all-over black base covered with an embossed monogram design. The wireless controllers sport the same Gucci Web stripe as the box and feature a tonal Gucci logo.