Who doesn't love a new pair of sneakers? The idea of securing the W, patiently waiting for them to arrive, opening the box, and breathing in that boxfresh smell is a visceral experience that brings so much joie de vivre. Carefully taking your trainers out of the cardboard, you gently undo the laces. At this point, you might be feeling a little adventurous and feel the need to switch them out for a different pair, but that can wait until later. As you slowly pop them on your feet, you begin to realise that these are the moments that make life worth living. Looking down at your latest pick-up, you smile to yourself: "These look so nice in-person," you whisper. As you begin to take your first steps like a 9-month-old baby, carefully ensuring that you don't crease the toebox, something just doesn't feel quite right.
"Oh no." you cry. These are one of those shoes that give you blisters. You begin to panic. You question the world. You tread slowly and precisely but the backs of your new creps begin their fatal ambush. The lateral side flanks your foot with a surprise attack, while the the toebox strikes you with a coup. You stand there completely defeated. How did I just spend all this money to experience insurmountable levels of pain? But it doesn't have to be like that, and today, The Sole Supplier are going to tell you how not to get blisters from new shoes!
Fighting blisters is common when you wear a lot of different shoes. While these are items of clothing that are made to protect your feet, sometimes it needs to get worse before it gets better. Whether you have a pair of day-to-day trainers for the gym, for running, or for any other kind of activity, your feet may pay the price. This is why it's important to understand how to prevent blisters from new shoes!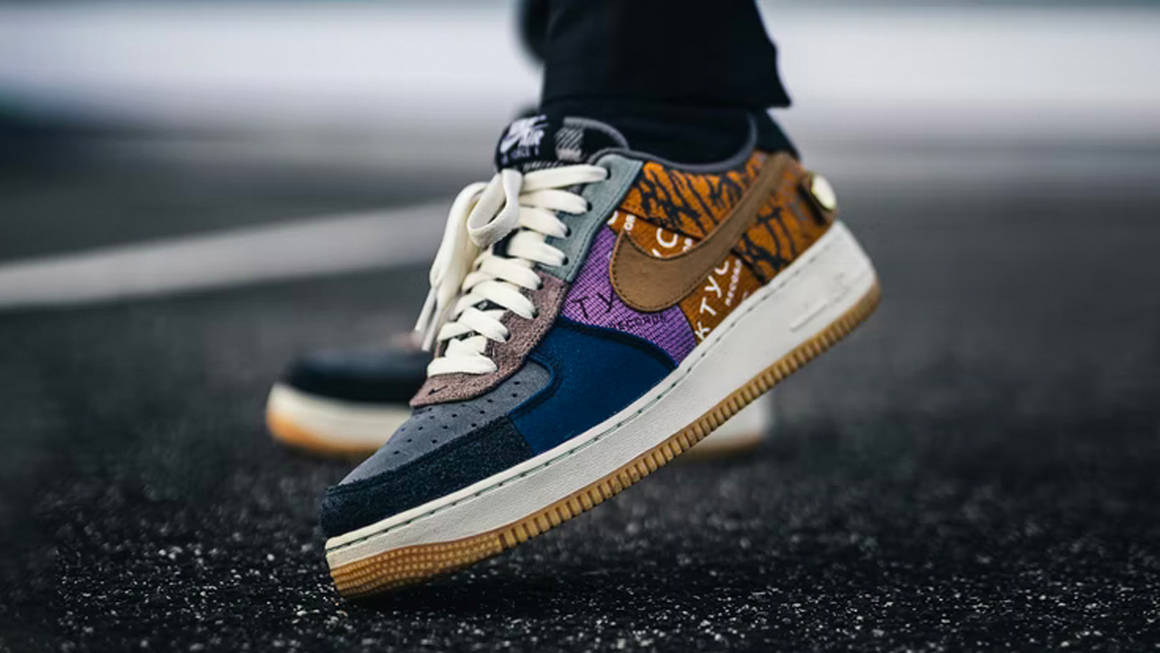 Is It Normal to Get Blisters From New Shoes?
Is it normal to get blisters from new shoes? Definitely. Whether it's the overall fit, how stiff the material is, or even what brand you buy it from, there are loads of reasons why you'd experience these with a boxfresh pair. From our experience, mid-top and high-top wearers tend to get more blisters compared to low-top connoisseurs, simply due to the design of the collar.
Dealing with breaking in news shoes is a huge part of being a sneakerhead. We all experience it with new creps and it can be extremely uncomfortable to begin with. But stick with some of the solutions we've listed below and the pain will dissipate in no time.
Why Do My Shoes Give Me Blisters?
There are a lot of reasons why you might get blisters. To list a few, the material might be a little too stiff at the moment. We know sneakerheads hate creasing their latest pick-ups but factory-fresh creps have never been touched before and therefore the material is at its most rigid point. You also need to take into account external factors. If you're wearing a pair of sneakers on a particularly hot day, there's a chance that your feet will expand ever-so-slightly and thus they're more prone to not fitting your shoes perfectly.
While we're on that point, buying the incorrect size is also a huge reason why you're getting blisters on your feet. While you might think that one size fits all, every brand might be slightly different from one another. In fact, even the silhouettes within the same brand might not fit the same. This is why The Sole Supplier has been working hard on our individual size guides over the past few years. A Nike Dunk Low might fit TTS, but with other silhouettes like the Nike Air Trainer 1, we'd recommend going half a size or even a full size up. This is just the nature of sneakers and different midsoles and tooling will vary depending on the silhouette.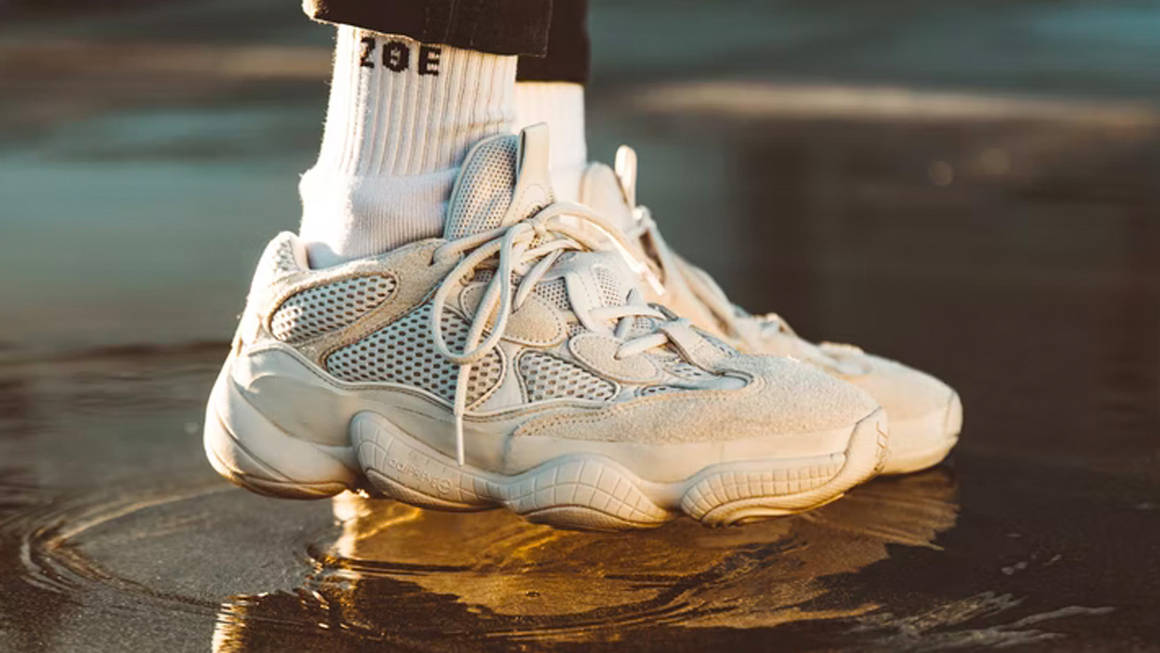 How to Avoid Blisters With New Shoes
Keep Your Skin Moisturised
If specific areas of your feet are beginning to feel a little funky, the first thing that you need to do is keep those parts moisturised and nourished with lotion or petroleum jelly. Dry skin is awful when it comes to breaking in new sneakers and will rub a whole lot more than hydrated skin. While some websites would recommend that you use antiperspirant and it sounds like a pretty promising idea, this actually reduces sweating and will therefore dry out your foot, making your situation a lot worse.
Wear Thick Socks
Whether it's a pair of Air Jordan 1s or Yeezy Boost 700s, one of the best and most convenient ways to break in your new shoes is to wear thick and chunky socks. Not only will this form a barrier between your foot's most affected areas and the shoe, it'll also stretch out the materials so they conform better with your foot. If you're in too much pain to walk around in them, you can stick a large, round object like a potato or rock in a pair of socks and pop them into your LPUs. Leave this to do its thing overnight and see how they feel when you wear them tomorrow. You might find that they fit a whole lot better, but this may take a few goes before you begin to feel the effects.
Use a Hairdryer
If you've got a pair of Nike Air Force 1s or a New Balance that's made out of leather, the hairdryer method might me something for you to try. If there's a particular part of your shoes that is feeling a little tight, for example, your little toe, put the sneakers on your feet and blow dry that particular area for 20 to 30 seconds. Afterwards, quickly walk around the room so that the material loosens up a little. Try this a few times if it doesn't work out. Please note that you should only attempt this method if your shoes are made from genuine leather as synthetic leather might get damaged and you'll be doing way more harm than good.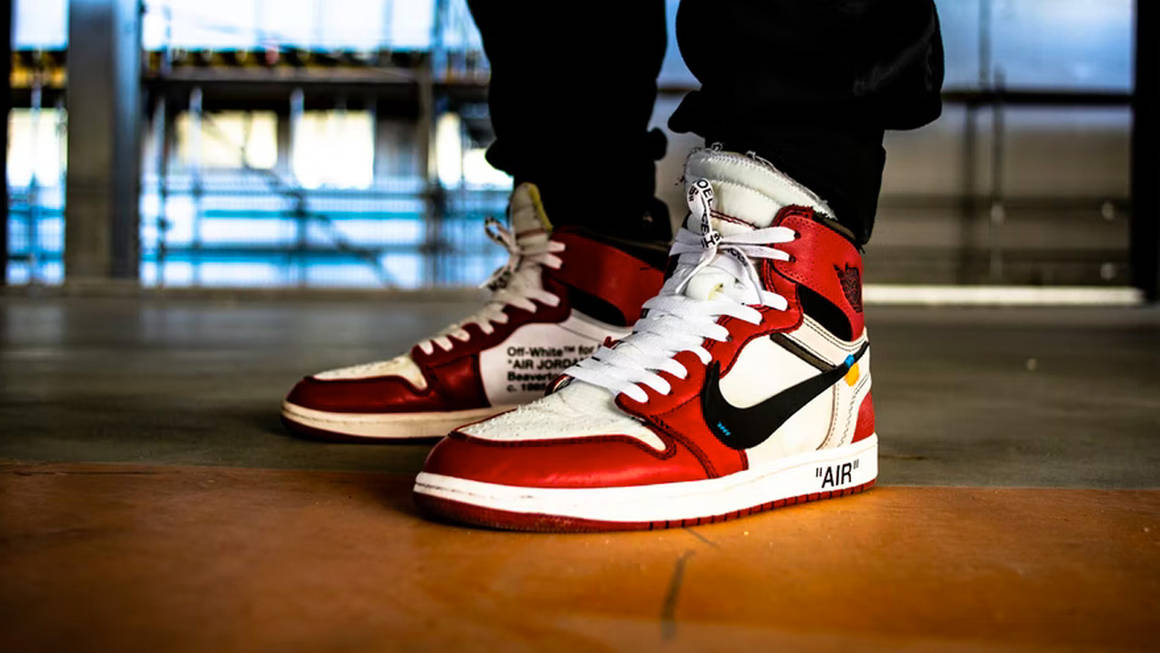 Conclusion
So keep things hydrated, wear thicker socks, and whip out that hairdryer. Try these 3 things and you should be able to prevent blisters from new sneakers! Let us know if you attempted any of these, and we'd love to hear if you have any other tips and tricks, so make sure you get in contact if you have some suggestions or further additions!
While you're here, make sure you check out some of our other handy guides down below: