Whether you're a fan of reselling or not, there's no doubt that it plays a major role in the sneaker game. A $6 billion USD industry, this is forecasted to grow by a whopping 25% by the year 2025. It's no wonder then that secondary sneaker marketplaces such as StockX are on the rise. In fact, according to a report by The NPD Group, a staggering 29% of all footwear bought online is done through this platform.
So why exactly is it so popular at the moment? What's the reason that 60% of Gen Z males buy their favourite sneakers and streetwear pieces from this site? And most importantly, is StockX even legit? Let's find out.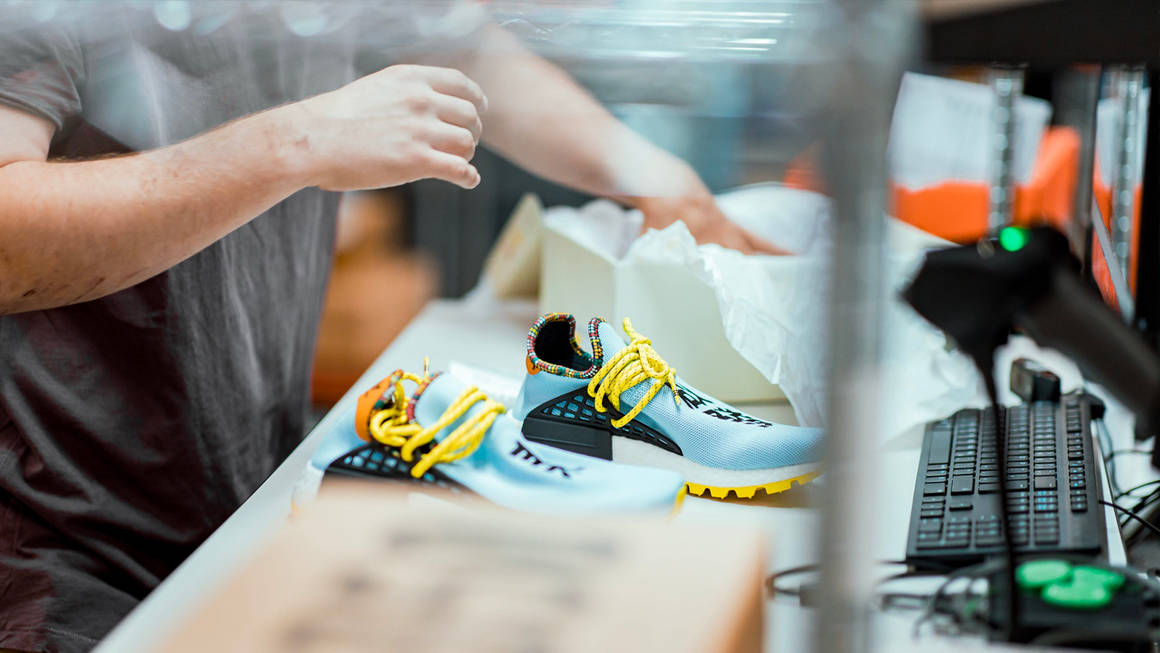 What is StockX?
As mentioned before, StockX is a secondary marketplace where you can buy and sell sneakers. Established in Detroit, Michigan in 2015 as The Stock Market Of Things, it was founded by Dan Gilbert, Josh Luber, Greg Schwartz, and Chris Kaufman. Six years later, the reselling platform has around 1,000 employees across 197 countries and territories. They've also ventured off into selling luxury handbags, watches, and electronics as well.
Last year, it was reported that 71% of sneakerheads preferred StockX to any other reselling platform. It's also one of the top ten favourite websites among upper-income Gen Z men, being visited millions of times per month.
How does StockX work?
StockX is the world's first stock market for things. Whether it's streetwear or sneakers or collectibles, if you want something in your personal collection then all you need to do is make an offer that any seller can accept or purchase immediately at the lowest asking price. As soon as your payment goes through, the seller will be instructed to ship directly to StockX where they will authenticate the item. This is then delivered directly to your doorstep, safely packaged with a green StockX-branded tag that guarantees your purchase has been put through the most stringent of legit checks.
If you want to sell on StockX, all you need to do is list the items for sale or sell immediately at the highest bid. When someone buys it, ship it over to StockX within two business days where they'll authenticate it. When it passes the test then it'll be shipped to the buyer, and if for whatever reason it fails, it'll head straight back to you.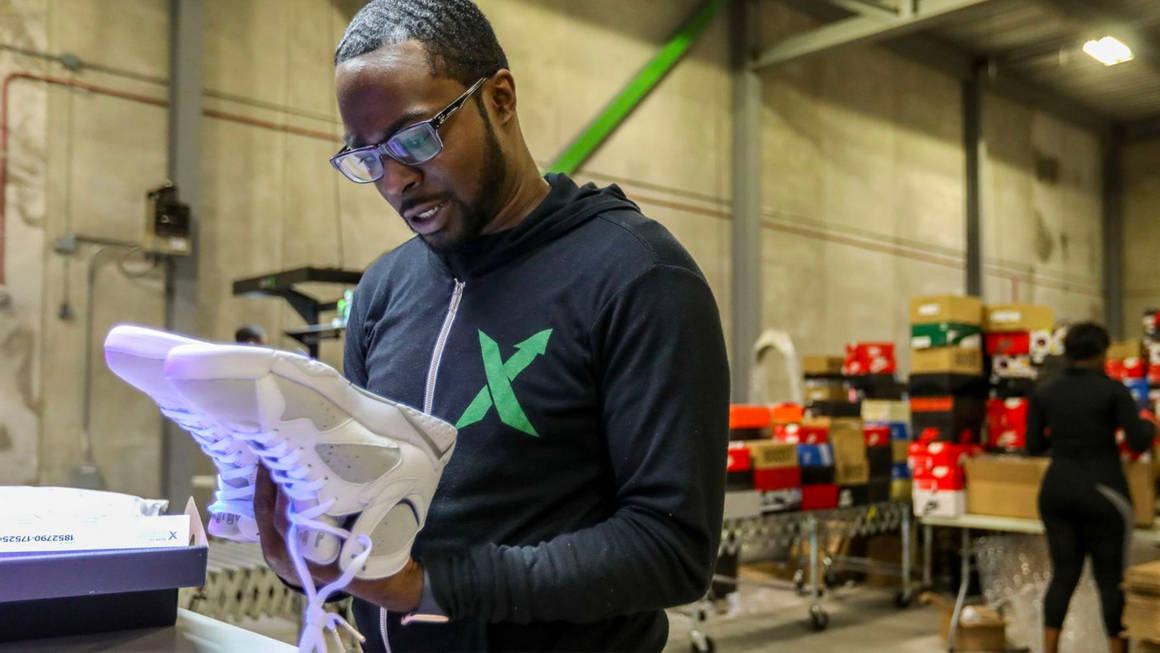 How does the StockX authentication process work?
You might be wondering, how exactly does the StockX authentication process work? With six authentication centres around the world each piece goes through rigorous, multi-step verification procedure to ensure what you're buying is 100% legit. Firstly, StockX only allow deadstock items on their marketplace, meaning that every item bought or sold must be brand new and never worn. Next stop, the material construction is analysed extensively with checklists of 100+ data points, and this is repeated for the packaging as well.
While it's easy for fake factories to try and replicate sneaker technologies, StockX use machine learning to aid their authenticators in catching every minor detail. Of course, it wouldn't be fully boxfresh without every single accessory and additional add-ons in place. These must be included before the product is sent out to you. This process ensures a 99.95% accuracy rate. On top of this, if StockX do happen to receive a fake, they have a comprehensive database that's updated daily and constantly serves to keep their team educated and up-to-date.
How long does StockX take to ship?
In general, StockX try to complete all ordered within 7 to 12 days, not including holidays and weekends. With that said, due to the current coronavirus pandemic there may be a slight delay.
Other factors that may cause delays include how quickly the seller can send the item to one of their authentication centres. Legit checkers may also take a few extra days on a particular item if they want to be 100% sure. This will be placed under additional tests and checks to ensure that what you get is definitely genuine.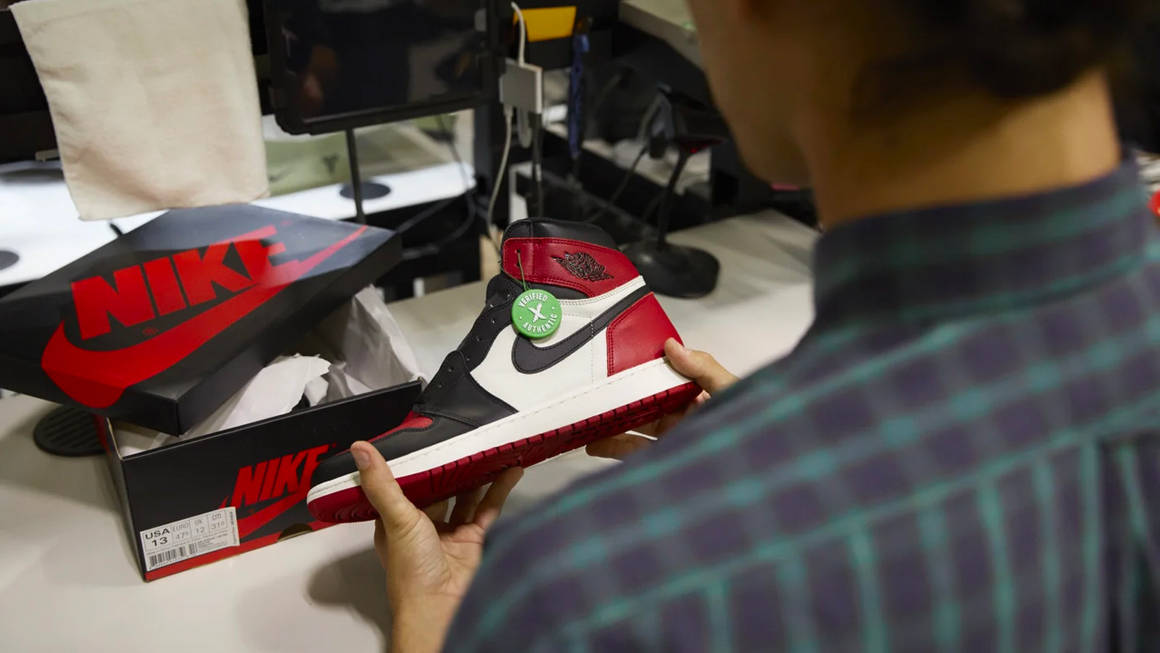 Can you cancel an order on StockX?
Unfortunately once a sale has happened, your ask or bid can't be cancelled. The reason for this is to stop people from buying and selling things without maintaining their side of the deal. This builds a marketplace that is real, active, and dependable.
If there is a special circumstance of why you can't fulfil your purchase or sale, you can contact StockX directly and explain to them. There are occasions when they may put a halt to a transaction, though it's worth noting that this is very rare.
So, is StockX legit?
So, is StockX legit? The short answer is yes - it's 100% legit! With over 1,000 employees, six authentication centres, operating in almost 200 countries, StockX is definitely the real deal, so if you're on the hunt for that sneaker grail, a luxury watch, or even a sought-after collectible, it's definitely the first place you should look!
What was the last thing you copped from StockX? Let us know, and be sure to keep it locked at The Sole Supplier for the latest and greatest sneaker news and releases!
StockX FAQs
Is StockX legit for Supreme?
Yes! When you buy any Supreme piece from StockX you can rest assured you will be getting an authentic piece no matter if it's a box logo tee or outerwear. StockX legit check every Supreme item they get due to the popularity of the brand and the amount of replicas so you can buy with confidence.
Is StockX legit for Louis Vuitton?
Louis Vuitton is one of the most replicated brand's in the world so StockX make sure to authenticate every piece they receive to make sure you get an item that is legit and authentic.
Does StockX sell fake shoes?
StockX has a very strict process for making sure the goods you receive are legit. They have a two stage authentication and verification process to weed out any possible fakes, reps and dupes.