Most of the brands we wear today might not be from where we think they are, especially in the streetwear landscape where creatives from around the globe take inspiration and redefine it with a unique take. Japanese streetwear is one of the fashion subcultures that used to be niche, but has seen a growing interest today. From TikTok's obsession with Evisu jeans to Supreme's collaborations with UNDERCOVER, it's safe to say Japanese streetwear has made a huge impact on Western fashion. Nonetheless, many are still unaware of its origins and which Japanese brands have helped shape streetwear culture into what it is today.
If you've ever wondered, what are the best Japanese brands? Or where can I purchase Japanese streetwear? Don't worry! These are some of the most commonly asked questions about Japanese fashion, so we thought we'd answer them for you. Keep reading to hear our picks for the best Japanese street fashion brands of all-time!
Top 10 Japanese Streetwear Brands You Need to Know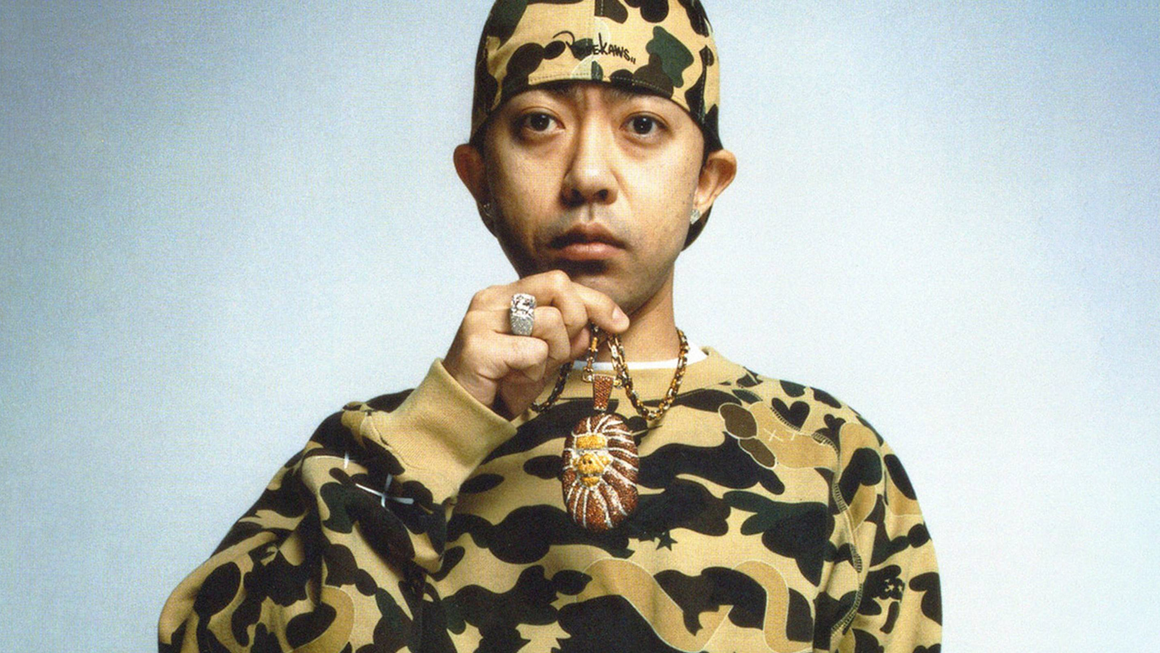 A Bathing Ape (BAPE)
A Bathing Ape is one of the leading brands today in the streetwear landscape. Founded by Nigo (Tomoaki Nagao) in Harajuku in 1993, BAPE became globally known for its camouflage-covered clothing, accessories, and daily lifestyle staples such as furniture and even kitchen utensils.
Through the years, BAPE has collaborated with countless brands and artists from different business industries, earning itself a permanent position at the forefront of streetwear culture and remains popular up until this very day.
Some A Bathing Ape pieces became street icons, such as the eye-catching shark hoodie that zips all the way to the top, giving a shark appearance when looked at from the side. Another piece that holds grail status for dedicated sneaker and streetwear enthusiasts alike is the BAPESTA. These classic sneakers resemble Nike's Air Force 1s and have been the base for a number of iconic colourways, most notably Kanye West's A Bathing Ape BAPESTA "College Dropout" trainers that pay homage to the American rapper's debut studio album.
Today, BAPE products are accessible online and from select in-store retailers such as END. Clothing.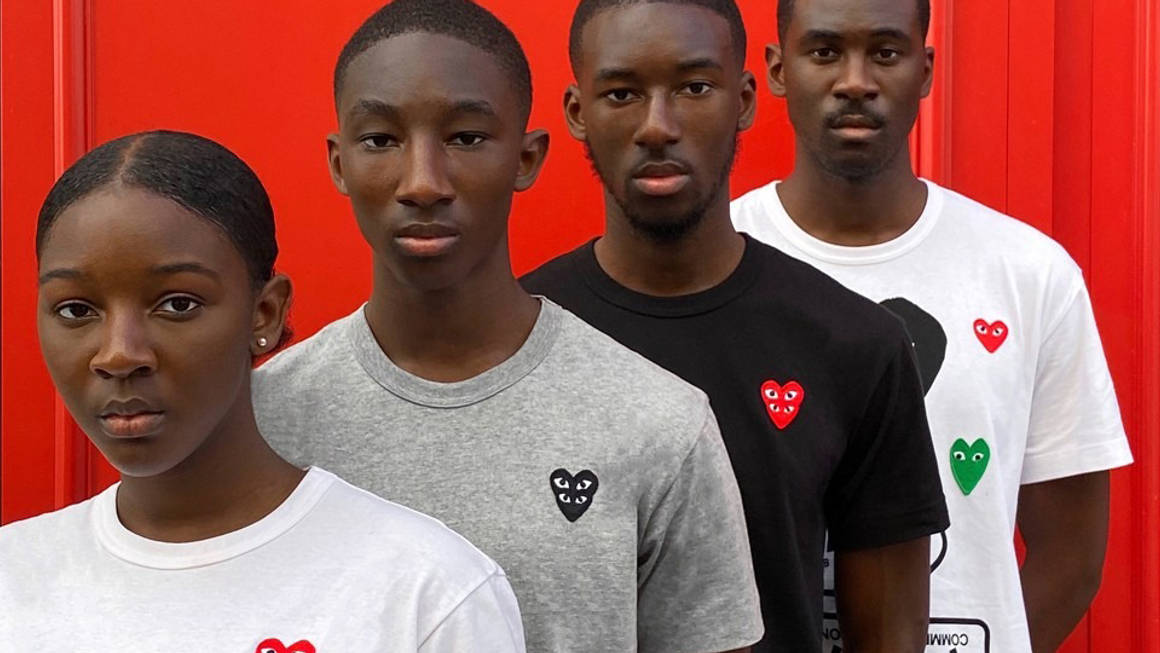 COMME des GARÇONS
Famously known as CdG, COMME des GARÇONS is a Paris-based Japanese clothing brand founded by fashion designer Rei Kawakubo in 1969. The label's name pulls inspiration from the famous French song line "Comme les garçons et les filles de mon âge" derived from French music artist Françoise Hardy's song "Tous les garçons et les filles". The brand initially offered womenswear; however, Junya Watanabe introduced a menswear line in 1978 after gaining mass attention in Japan during the early '70s.
Although COMME des GARÇONS now offers more than just clothing; particularly footwear, jewellery, and perfume, the CdG everyone prominently knows today is the signature red heart logo that comes with a set of eyes called the "PLAY" line that launched in 2002. CdG's famous heart character became familiar on the streets from 2010 onwards, especially on the collaborative Comme des Garçons Play x Converse Chuck 70s that come in "Black" and "White" colourways.
You will find COMME des GARÇONS stocked at Dover Street Market locations online and worldwide, a multi-brand retailer created by Kawakubo himself, making DSM the home of CDG.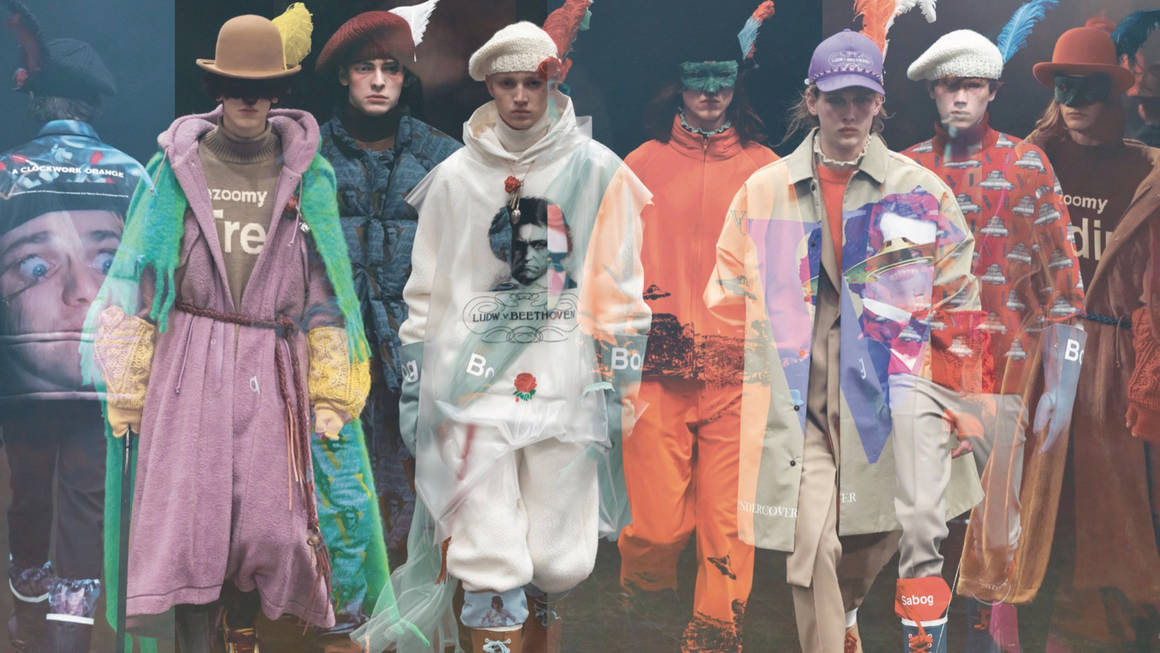 UNDERCOVER
UNDERCOVER was founded in 1993 by designer Jun Takahashi during his academic years at Bunka Fashion College in Tokyo. Takahashi applies his love for streetwear, punk culture, and the British band "Sex Pistols" to UNDERCOVER's theme, showcasing his first collection at Paris Fashion Week 2002.
The American and British punk references are still present throughout the brand's offerings today, including collaborations with the likes of New York-based skate brand Supreme and the famous sportswear giant Nike. The brand has now made as big an impact within high-fashion worldwide as it has within the Japanese streetwear scene.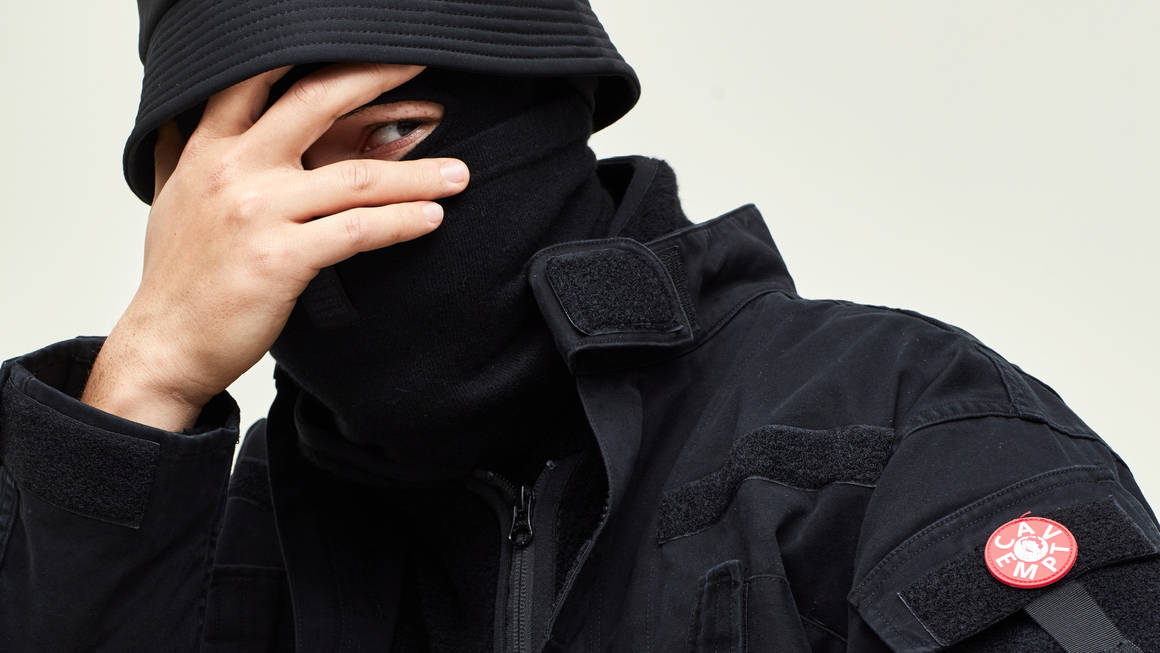 Cav Empt
Cav Empt is a Japanese streetwear brand founded by legendary streetwear icons Sk8thig and Toby Feltwell; with both having significant contributions to some of the prominent labels known today, including BAPE and even Pharrell Williams' Billionaire Boys Club.
Cav Empt differentiated itself from other graphics-heavy streetwear brands on the market by way of unique-cut silhouettes, wild colour-blocking, and other out-of-the-norm features that weren't present in any other brands. The retro-futuristic approach of C.E. undeniably steered the brand to where it is today — not overly saturated but not under-valued either.
One of the most honoured offerings from the brand is its iconic collaborative capsule with the Swoosh label in 2019 where Sergio Lozano's Air Max 95 was the forefront footwear option accompanied by a range of vintage apparel featuring glitched camo patterns in beige, navy, black, and white colours.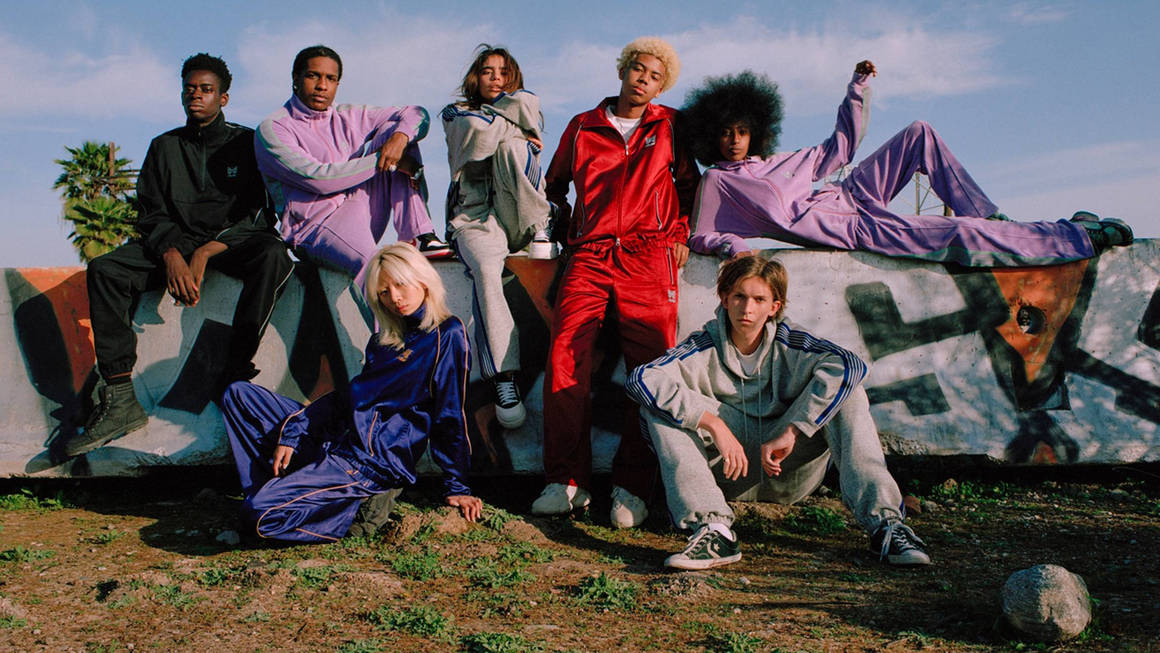 Needles
Needles is an in-house American-Japanese streetwear imprint established by Keizo Shimuzu in 1995 under his Nepenthes store that he launched seven years prior. The brand started as a store sourcing vintage surplus materials from the US; however, the late '90s saw the mass closure of factories, making it challenging for Shimuzu to find outmoded materials for his store. In essence, Needles was built as a supporting department for Nepenthes to continue the sourcing of various garments across the globe.
The Needles recognised today by fashion elites are Shimuzu's efforts toward deconstructionism, where multi-coloured flannel shirts deconstructed from seven different flannels are stitched back together to create a rugged, misaligned piece.
Another coveted piece from Needles is the matching track jacket and bottoms, which were released in various colourways throughout the years, including co-branded versions like A$AP Rocky's creative agency AWGE.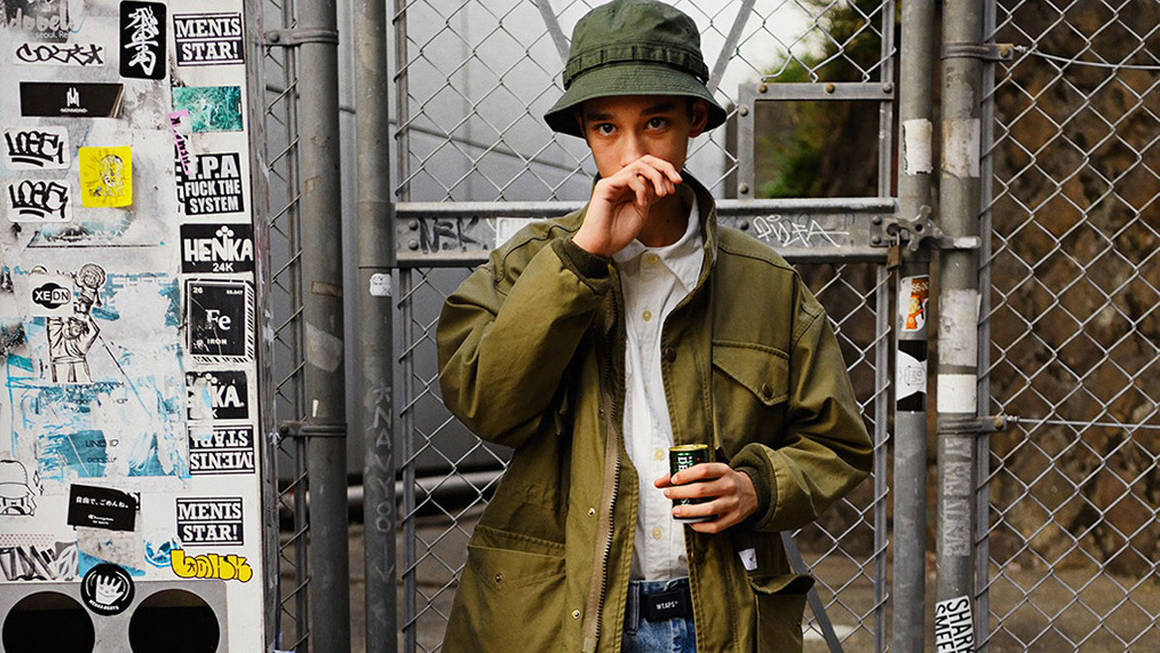 WTAPS
WTAPS — pronounced as "double-taps" — is a Japanese streetwear label recognised for its military-inspired style. Founder Tetsu Nishiyama established WTAPS back in 1997 and has long been a must-have brand in-store for global retailers until today due to being one of the OG brands that originated from Japan's early streetwear days in Harajuku.
While it does not flaunt heavy branding graphics and bold colour toolings like other global labels on the market today, it has remained a top-coveted Japanese brand for many years due to its cultural background.
With all that said, Nishiyama had no intentions of only keeping WTAPS on the Japanese market; thus, collaborations with the likes of Supreme, Carhartt, Porter, and even fan-favourite Anaheim skate label Vans, came about starting from the late 2000s.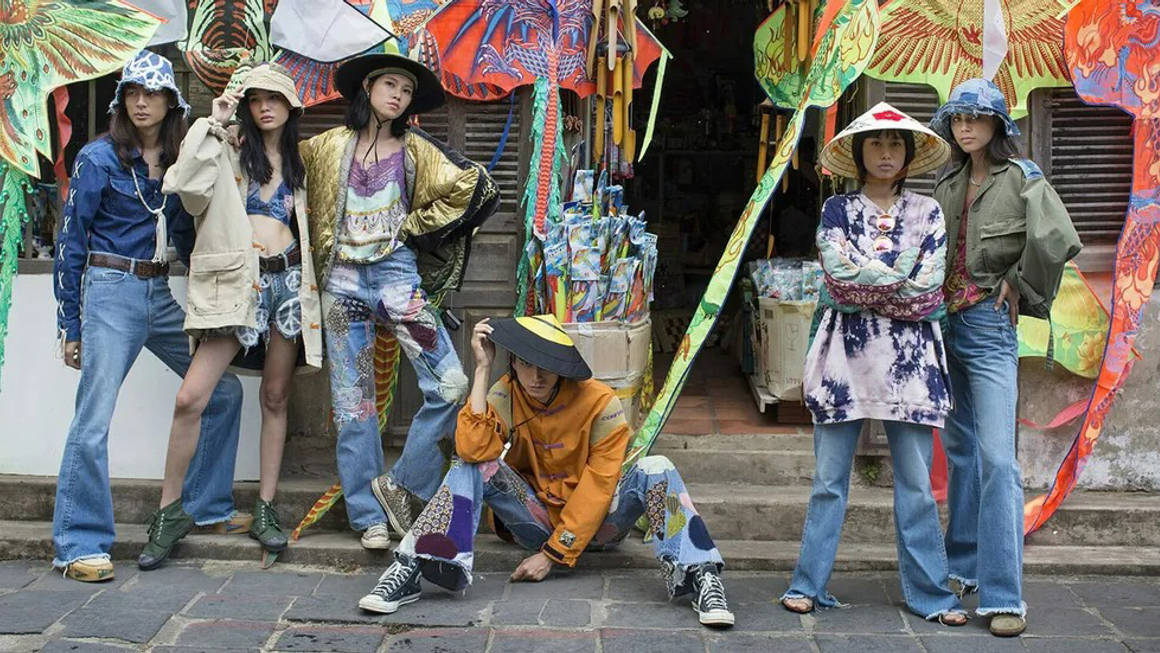 KAPITAL
Japanese brands are known for taking heavy inspiration from Western fashion and re-modelling it with their personality. KAPITAL is one of those labels rooted deep in history and culture, particularly in post-World War II when the Japanese redefined the now-famous Levi's 501 jeans from the American soldiers.
Founded by father and son Toshikiyo and Kiro Hirata, the family-run business was established in Japan's denim capital, Kojima, Kurashiki, in 2002. But before that, Kiro had no experience in denim manufacturing at all and it wasn't until the age of 18 that he migrated to the U.S. to further his studies after taking interest in art and karate. Kiro then returned to Japan in 1996 and started a career as an apparel designer at 45RPM where he crossed paths with Eric Kvatek who helped him hone his skills that led to where Kapital is today alongside his father.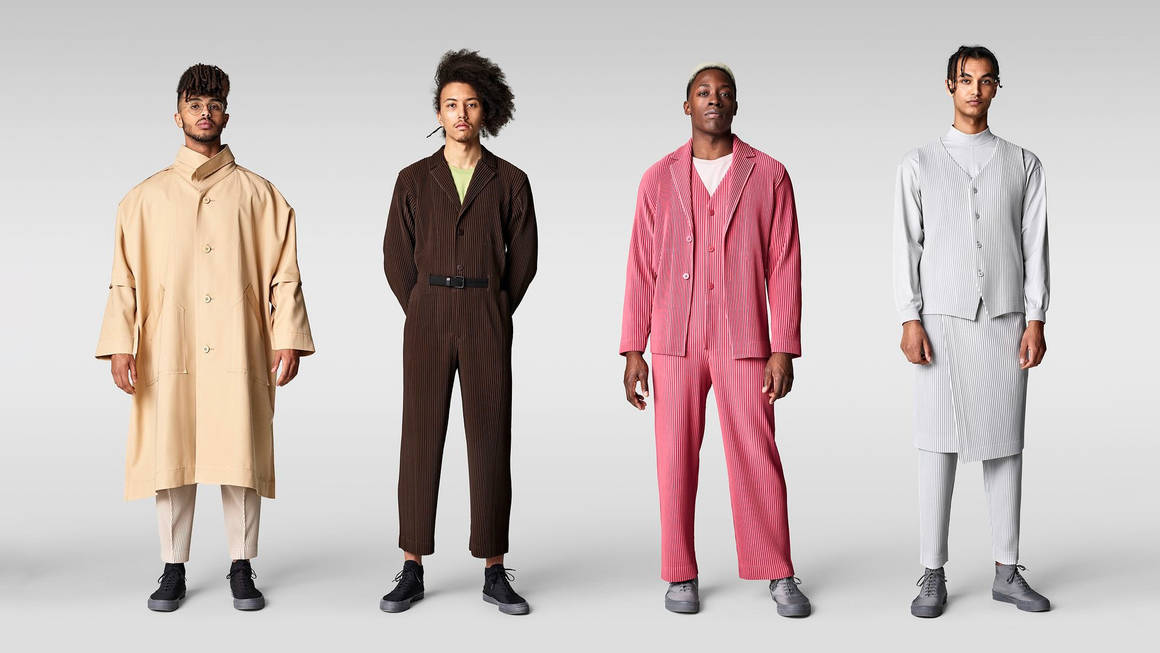 Issey Miyake
Japanese fashion designer Issey Miyake is a highly-respected individual in the fashion industry, alongside Rei Kawakubo and Yohji Yamamoto, with all three having solid reputations in Paris for their ready-to-wear pieces.
Issey Miyake's namesake label is known for his abstract-focused pieces that are wrinkle-proof with lightness, versatility, and practicality in mind. His most-worn designs today include the Pleats Please Issey Miyake line, which consists of pieces designed by a unique technique called "garment pleating" making them light and impossible to crease. In addition, Miyake's fragrance collection "L'Eau d'Issey" is just as popular as his clothing counterparts.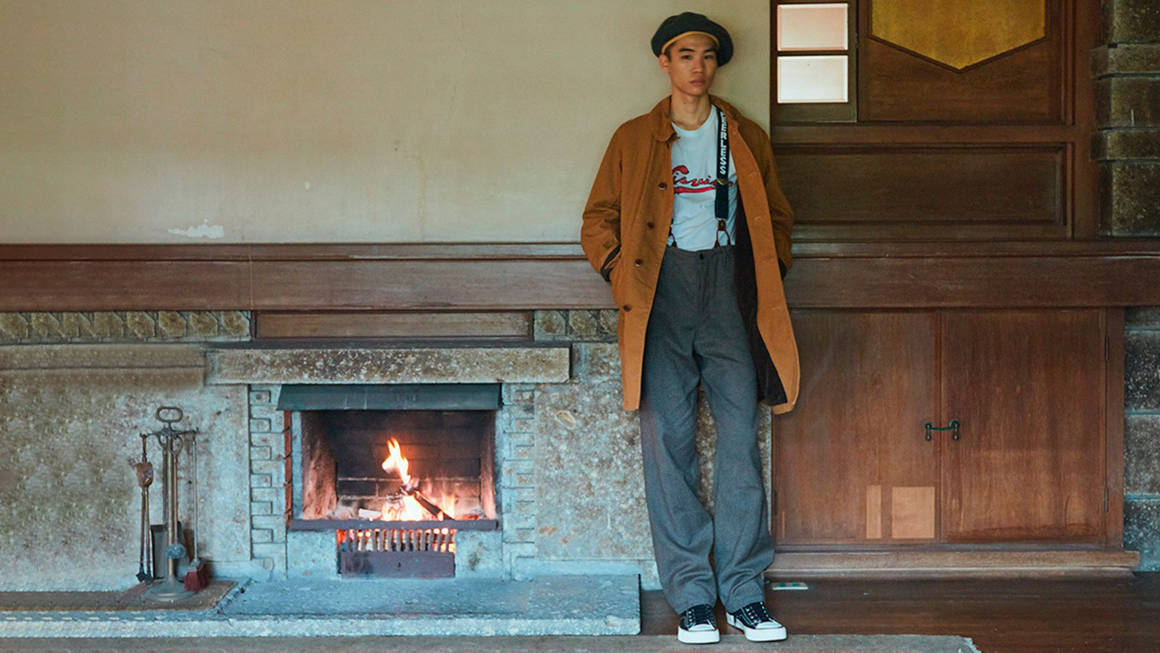 Visvim
Unlike the brands mentioned previously that focus on clothing, Hiroki Nakamura's Visvim brand spotlights footwear. Nakamura's obsession with Americana style wear and snowboarding landed him a job at Burton Snowboards, where his fascination with vintage clothing and shoes grew even further and led him to form Visvim in 2001.
Visvim is a Japanese streetwear essential loved today for its Americana wear influences fused with traditional Japanese motifs. Of course, the brand wouldn't have grown if it wasn't for collaborations either. Some of the best team-ups we've seen from Visvim are with the likes of Supreme, Moncler, Rei Kawakubo's COMME des GARÇONS, Shinsuke Takizawa's NEIGHBORHOOD, and many more.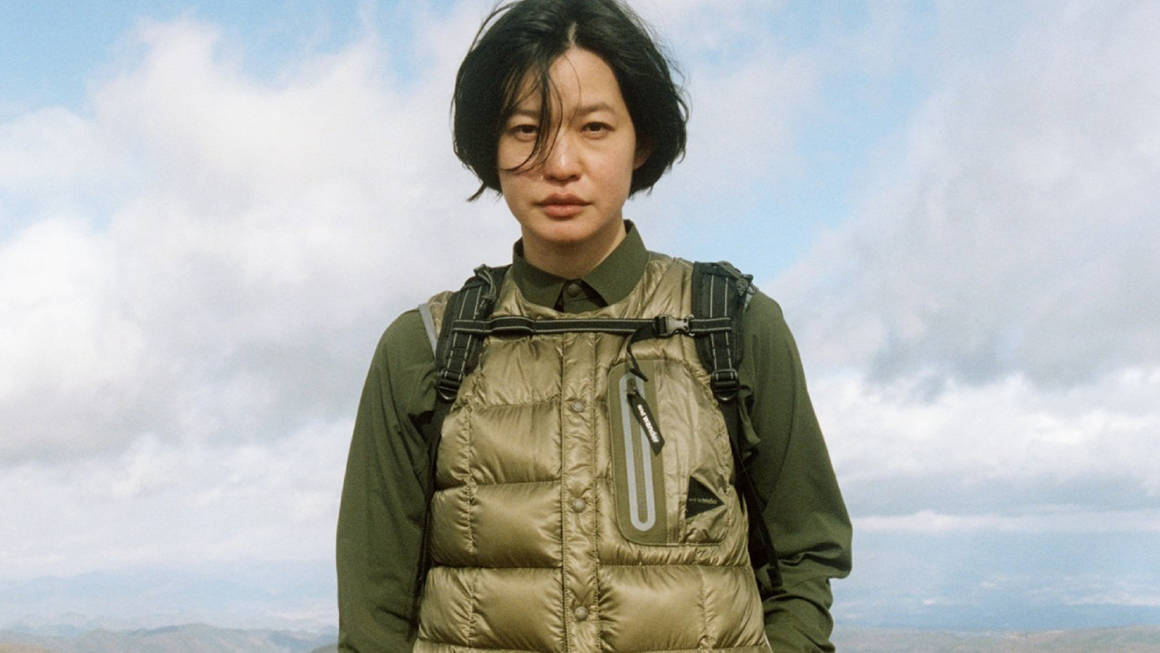 and wander
A rising trend we've seen in fashion today is gorpcore, a style fixated on technical and functional outdoor pieces mixed with a bit of streetwear. If you're a fan of Arc'teryx, The North Face, or Patagonia, just to name a few, and wander is a must-have brand in your wardrobe too.
The outdoor gear line was established by Keita Ikeuchi and Mihoko Mori in 2011, applying their inspiration from the time they've spent in the Japanese mountains to their functional apparel. The Japanese outdoor label continues to make its way across global retailers today, securing covetable collaborations at the same time including the trail-ready and wander x Salomon XT-6 sneakers, as well as the clothing collection with British heritage brand Barbour.
Related Articles: