If bright and bold, trend-led pieces are your thing, chances are you'll vibe with Swedish brand, Monki. Like its older sister, Weekday, Monki is a H&M owned brand that make purse-friendly styles that find that cool-girl aesthetic. What's more, they absolutely champion female empowerment and sisterhood, and use their platform as a retailer to tackle all things mental health, body rights and individuality, and they also say they're working towards more sustainable practices in their collections – win-win, right?
This, coupled with the fact that the clothes are cool, fun and expressive, makes Monki a great option if you're looking for something a little different. Monki's signature style is vibrant and bold – think Copenhagen cool-girl or GANNI on a budget, but at the same time, they manage to cater to a whole load of body shapes and sizes – it's part of their promise. If you're looking to buy your first Monki pieces, or you're a little unsure on how Monki styles should fit, read on for our Monki size guide!
Monki Size Guide
Monki generally fits pretty true to size, but their styles come in a variety of fits across their product range. Some styles are oversize, so they're designed to fit a bit baggy, and others are regular, which in Monki terms is a little more oversized than your classic style. Finally, you have tight-fitting styles too, which sit close to the body. These fits can be found in the product descriptions.
In terms of quality, you pretty much get what you pay for with Monki. These clothes are never going to last forever, but they'll definitely see you through the trends and a bit longer. Monki's jeans are great for the price though – they usually use recycled materials and processes that use less water to make them more sustainable too. Monki's styles utilise soft cottons and knits to make sure they're as comfortable as possible.
When it comes to styling Monki, individuality is encouraged, so you can pretty much do whatever you like with it. Monki are huge on community and love sharing their customers' looks on their Instagram, so you can always look to that for inspo!
Fit: Monki clothes come in three fits – oversized, regular and tight, but generally your true size is fine for all fit styles.
Quality: Monki is good quality for the price, but it won't last forever. Stick to it for trend-led pieces unless you're buying denim.
Comfort: Monki styles and fabrics are generally very comfortable.
Styling: individuality is encouraged at Monki – style it however you like!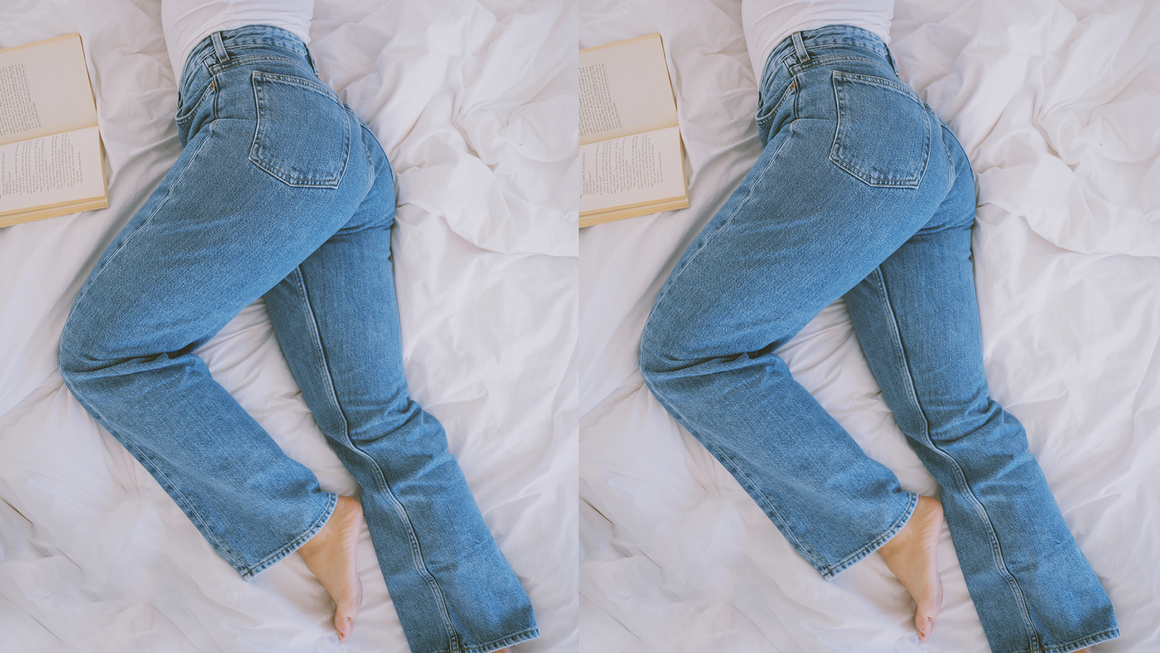 How Do Monki Jeans Fit?
Monki jeans come in a number of fits, from skinny to wide-leg. Here's a quick look at how these different styles fit.
Mom Jeans: for a vintage, 80s look, Mom jeans are the go-to. They feature a tapered leg, high waist yet fitted bum and a little room around the zipper.
Wide-leg: Monki's wide-leg jeans come in both fitted and loose fits depending on the style, but they generally feature a wider leg with no taper, and a high waist to give shape.
Skinny-leg: available in both high and medium waists, these feature a slim or skinny fit all the way down the leg.
Straight-leg: a classic jean, straight-fit jeans are exactly what the name suggests. They go with any outfit and are completely timeless.
Generally, Monki jeans fit pretty true to size, but the cotton is pretty stiff so they may take a couple of wears to stretch out properly. Jeans sizes come in standard waist sizes (eg 28"), so they should be pretty consistent with what you already have. When shopping for jeans, you want them to be just a little tight around the waist on your first wear to allow for stretch in the material. After a few wears, the jeans will fit you like a glove!
Are Monki Jeans Good Quality?
Monki jeans are pretty good quality, and they utilise recycled cotton for the denim. The cotton is thick which means there is less chance of them sagging. Nobody wants saggy jeans!
Are Monki Jeans Comfortable?
Monki jeans are really comfortable but do take a few wears to stretch out properly. We recommend persisting though as they are definitely worth the wait!
How Do You Style Monki Jeans?
We're loving the wide-leg jeans vibe in the office right now, and have been pairing these with cropped vests, gilets and Nike Dunks for the perfect transitional 'fit. Classic straight-leg styles are always a winner too though, team with some Jordan 1s and a crisp white tee for an easy off-duty look.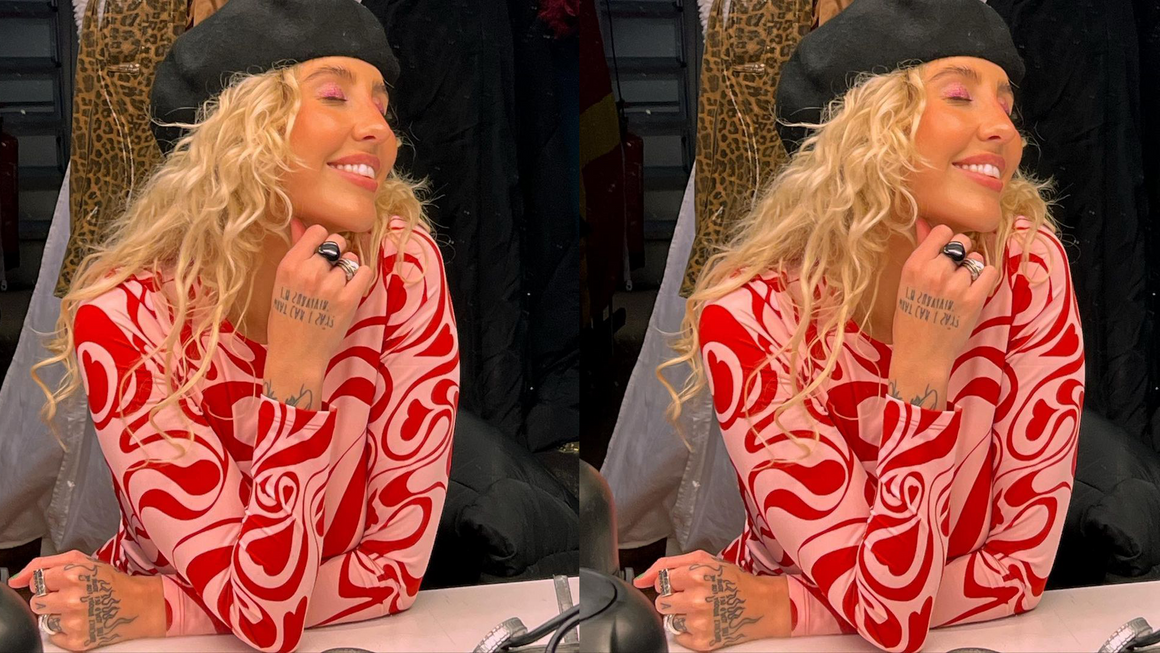 How Do Monki Tops Fit?
Across t-shirts, sweatshirts and hoodies, Monki's tops fit pretty true to size. A size small will fit an 8-10, a medium 12-14 and a large 16-18. The sizes go up to an XXL which fits a size 24. As mentioned above, fits come in oversized, regular, and tight. It's usually pretty easy to tell in the images, but these will always be in the product description if not.
Are Monki Tops Good Quality?
Monki tops are pretty good for the price, especially if you're looking for more trend-led items. If you're shopping for basics, be aware that these might not be the longest-lasting wardrobe essentials you'll ever own.
Are Monki Tops Comfortable?
Monki tops are pretty comfortable and tend to be made from soft cotton. Monki have switched to organic cotton for some of their styles, so definitely keep an eye out for that if shopping more sustainably is important to you!
How Do You Style Monki Tops?
Styling Monki tops is completely up to you! We love a print or cut-out number with black trousers and white Air Force 1s on a night out, but basic tops, tanks and singlets are always winners in our wardrobe too!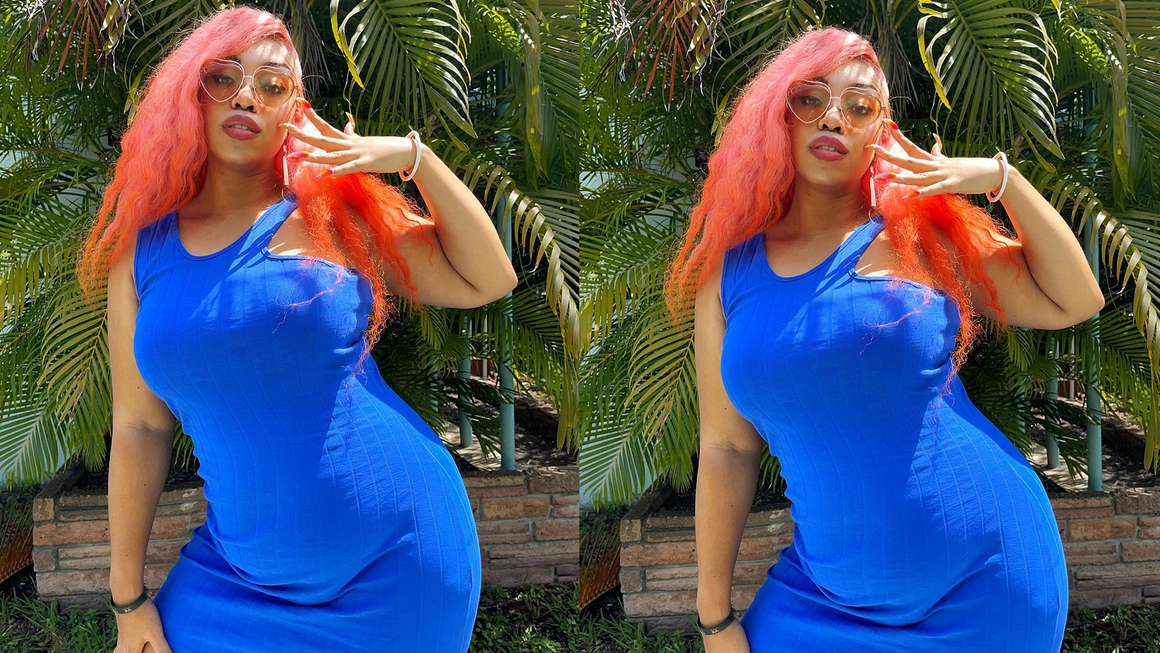 How Do Monki Dresses Fit?
As with other Monki styles, Monki dresses also tend to run true to size, but some people do tend to find that they run a little on the short side. The length is always mentioned in the product description on the Monki site, so it might be worth double-checking this if you're tall. Much like the tops, the dresses come in regular, oversized, and tight fits – so consider this when looking to make your purchase.
Are Monki Dresses Good Quality?
As with other Monki styles, Monki dresses are typically trend-led, but they do tend to last a decent amount of time. Like all clothing, be sure to follow the correct washing instructions to get the most out of your Monki dresses!
How Do You Style Monki Dresses?
Monki always recommend styling their clothes your own way, but we're partial to styling our Monki dresses with some Dr Martens boots or sandals, depending on the weather!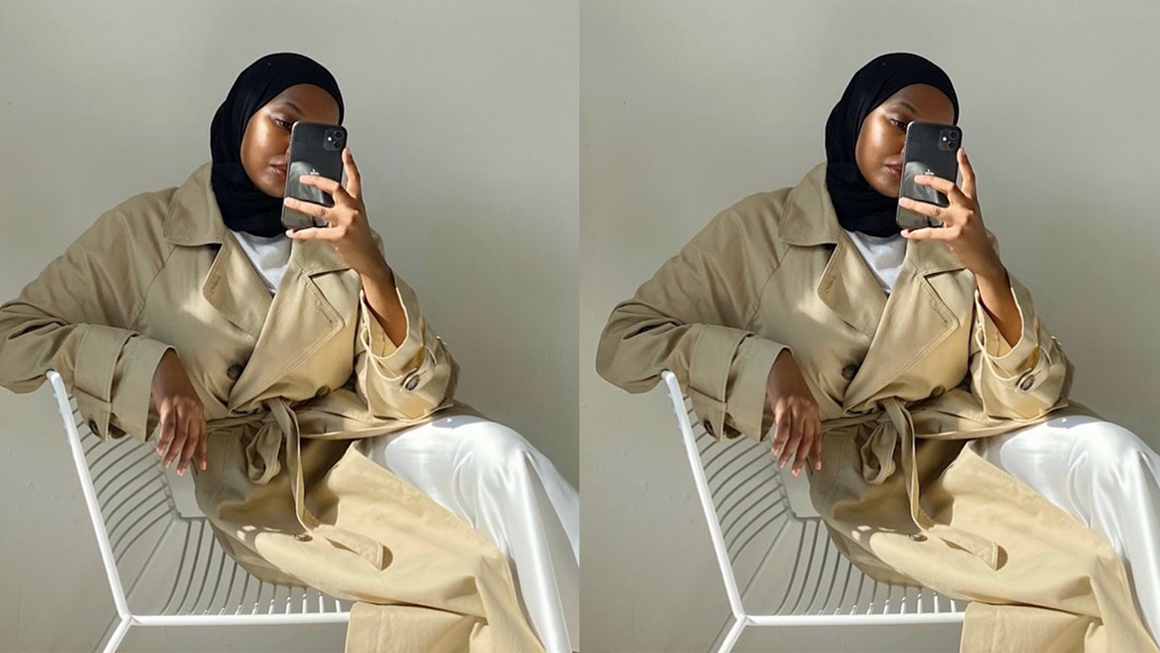 How Do Monki Jackets Fit?
Monki Jackets are the perfect finishing touch for any outfit, and the brand stock a huge range of styles, so whatever your vibe you're sure to find something that suits you. From sleek trenches to cosy wool blends and puffers, Monki really do have it all.
A lot of Monki's coat styles are pretty oversized – they are layering pieces after all! Check the product descriptions for the fit and length, but as always, sticking to your true size is normally fine.
Are Monki Coats Good Quality?
Monki coats and jackets are generally pretty good quality. A lot of them use responsibly grown cotton or wool fabrics, so although pricier, the coats are generally of better quality than a lot of the cheaper items Monki makes. Trust us when we say that these are worth a little more investment!
How Do You Style Monki Coats?
Styling a Monki coat or jacket really depends on the type. Pair a classic trench with leggings, an oversized sweat and New Balance 550s, or team a puffer with some joggers and colourful Jordans. The options are really endless!
So, there you have it. There are a lot of styles to choose from, but whatever you're going for be sure to stick to your true size in Monki and you should be just fine! If you're all set to make a purchase, don't forget to tag us in any 'fit pics over on Instagram, and be sure to check out our other size guides below: