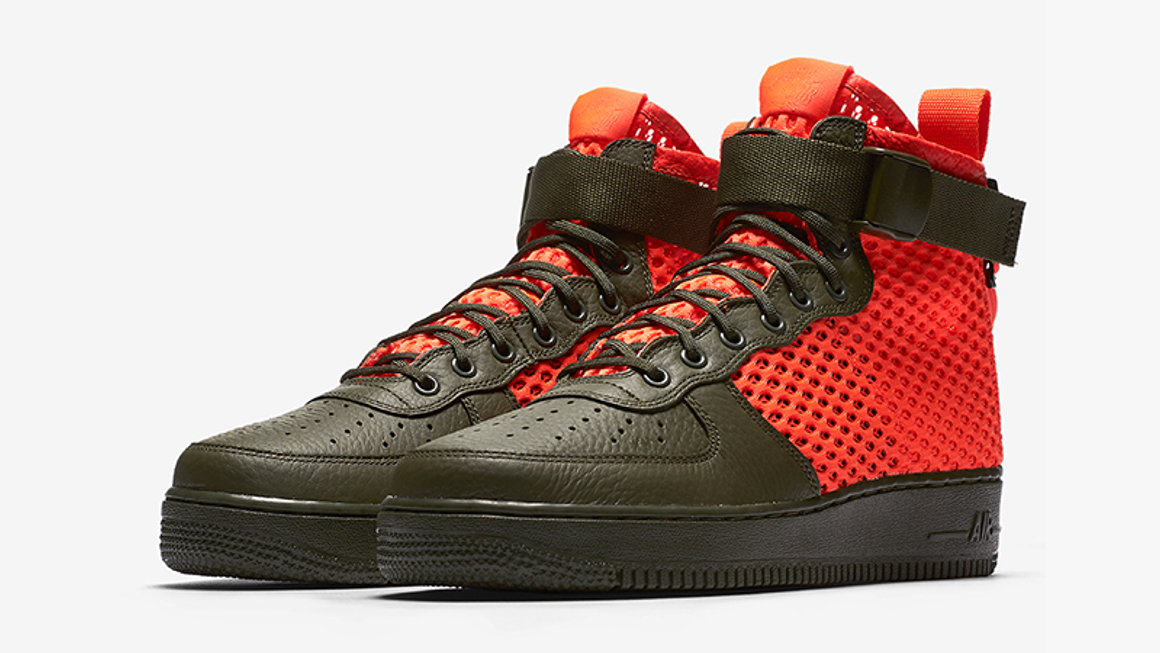 Is this the most controversial Air Force 1 released yet?! Maybe not, but it's certainly the most decisive colourway for the Special Field range - a military inspired shoe designed by Nike's Ben Kirschner.
These recently unveiled official images have completed divided opinion. For most, that bold crimson colourway matched with khaki green is simply too much, but there still remains some hype amongst those who prefer sneaks with attitude over the more conventional.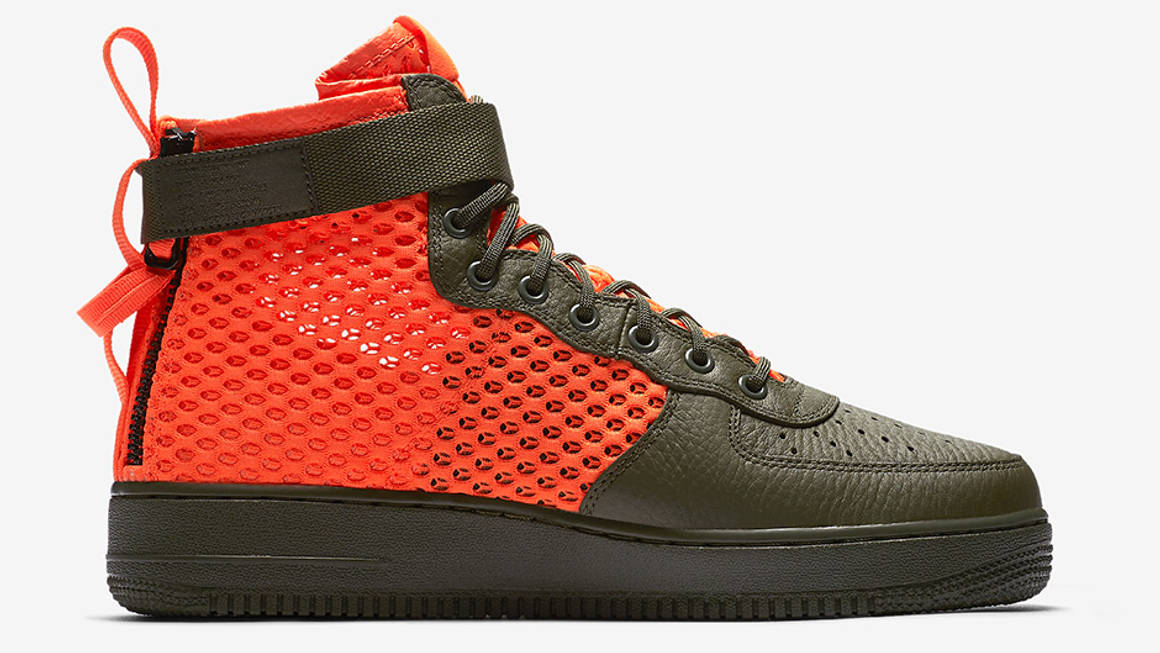 There are several leather crafted Nike Special Field Air Force 1 Mid's now sitting across UK stockists. All of those opt for refinement but this style arrives with a completely new construct.
Chunky mesh features in a large, open weave lattice structure that's way more breathable than the original model. There's no use of ripstop nylon on this pair but that ankle strap still features for added support.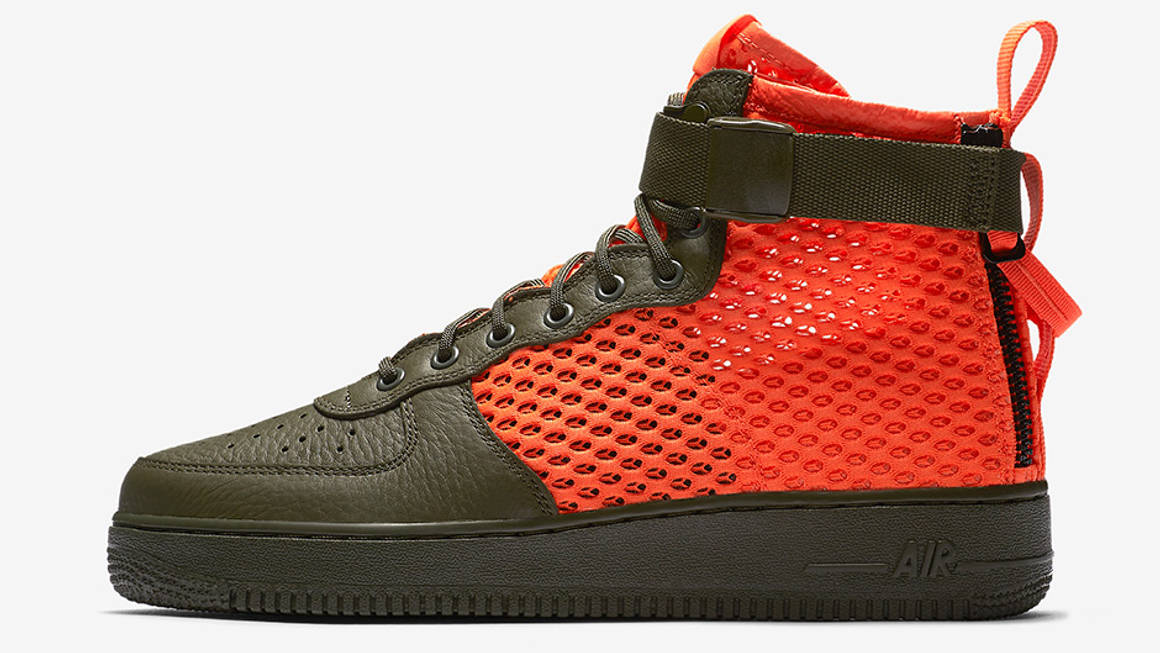 While these aren't exactly versatile - you probably wouldn't wear them on the morning commute - they do offer something a little unique for the hypebeast who likes to stand-out.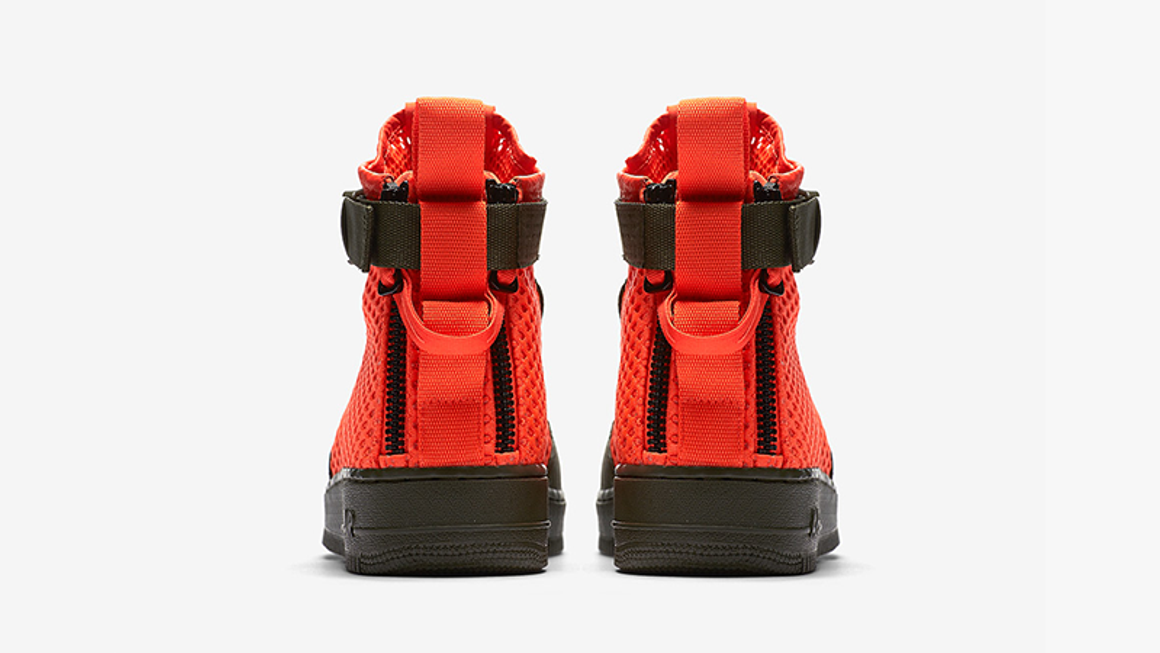 The Nike Special Field Air Force 1 Mid Mesh Khaki Crimson is scheduled to officially launch on August 10th across European retailers.
Leave us a comment below and let us know if you'd be brave enough to wear these.