Their crime? Founding, expanding, and ultimately profiting from their brand: Supreme Italia.
You might be wondering what part of that, exactly, lands a person behind bars. You might also be wondering if Supreme Italia has anything to do with a certain box-logo-loving brand from New York City.
The good news is that these are basically the same question. Or, at least, two halves of one whole that really only serve to conjure further queries: first, on a practical level, about the limits of creativity and intellectual property; secondly, in a more existential sense, about authenticity – about what happens when a brand loses sight of its founding principles and, in a sense, its soul.
But let's start with the second part: what is Supreme Italia and how is it related to the skate brand founded by James Jebbia back in 1994?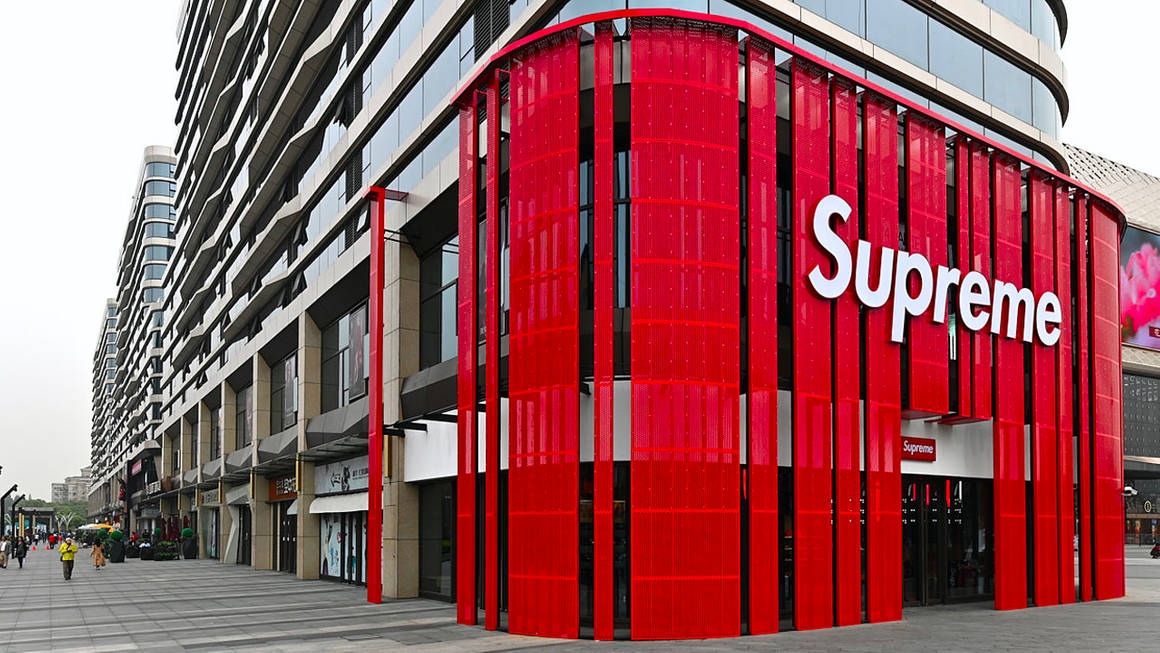 Supreme Italia is a canny sleight of hand, the product of several loopholes – cleverly exploited by the di Pierro family – allowing them to create and sell what are known as "legal fakes." In this case, that means knock-off Supreme merchandise – with all the right fonts, logos, branding; the whole shebang – that isn't technically a knock-off at all thanks to some shrewd trademarking moves.
In short: it's not fake Supreme, it's real Supreme Italia.
Now, if this sounds a little less than on the level, that's because – for all the legal smoke and mirrors – it very much is. There's a reason, after all, that di Pierro was forced to shutter Supreme Italia – although not before the business expanded from online trading to brick and mortar stores in Italy, Spain, and even into Mainland China before Supreme Proper even set foot in the market.
Naturally, Supreme were none too happy with the "parasitic competition" of their Italian counterpart. Being beaten to the punch in one of the world's biggest and fastest growing markets – not just by a competitor, but by an imposter trading on your own brand identity – does seem like it might just sting a little. Smarting enough, at least, to formally start legal proceedings.
Now, in one sense, di Pierro – staring down the barrel of just the latest in a long line of fashion-related fraud cases that point to the mind of a grifter rather than a business genius – doesn't really have a legal or ethical leg to stand on with any of this. There is, and hopefully will always be, room for bootlegging in sneaker and streetwear cultures: the kind of creativity and artistry that customisation brings to the community is part of its lifeblood.
That being said, there is also very much a limit to how far that can or should be pushed – a limit set by motivations and intentions, more than anything else. That di Pierro's sole intention seems to have been getting rich off the back of the Supreme brand sets him apart from the other creators – all fans at their core, motivated by passion for the craft.
One of these things is certainly not like the other.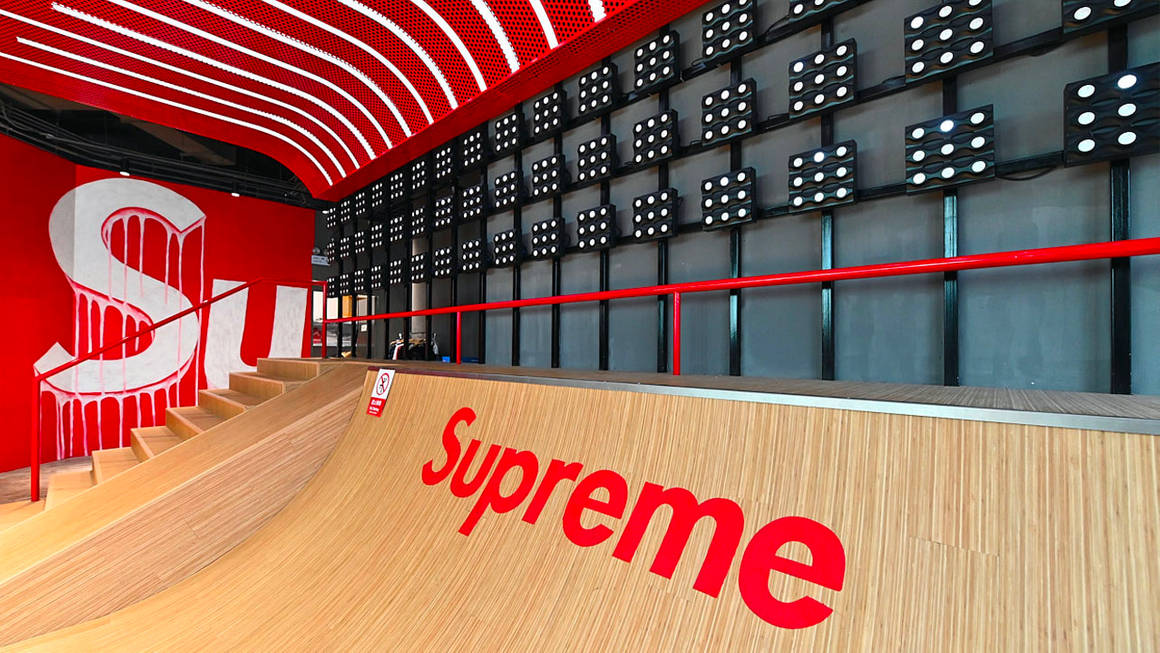 And yet, for all his many flaws, di Pierro and the orchestrated demise of Supreme Italia make some salient points about Supreme's own origins, its values, and the resemblance that the global brand we know today bears to the irreverent upstart founded 27 years ago.
As part of his defence before the Italian courts, di Pierro pointed out the irony of Supreme's complaint: that their entire visual identity was, essentially, cribbed from the artist Barbara Kruger.
In a sense, of course, Supreme's whole thing is trading off of popular culture icons – movies, musicians, artists, and even other brands – to shore up their own position as a part of that creative legacy. But that only works – or, at the very least, that only feels legitimate – when you have a strong identity of your own to begin with.
It's not the first time someone has joined the dots here, either – although somehow Jebbia and co. never quite seem to arrive at naming Kruger as a part of their story – and the artist herself has made no secret of her frustrations.
And, of course, Kruger is right. Calling out your impersonators is a strange position to take when you've effectively built your own brand off the back of another artist's creative work. Putting aside the audacity and dubious moral standing of the whole thing, why would anyone ever want to draw attention to that?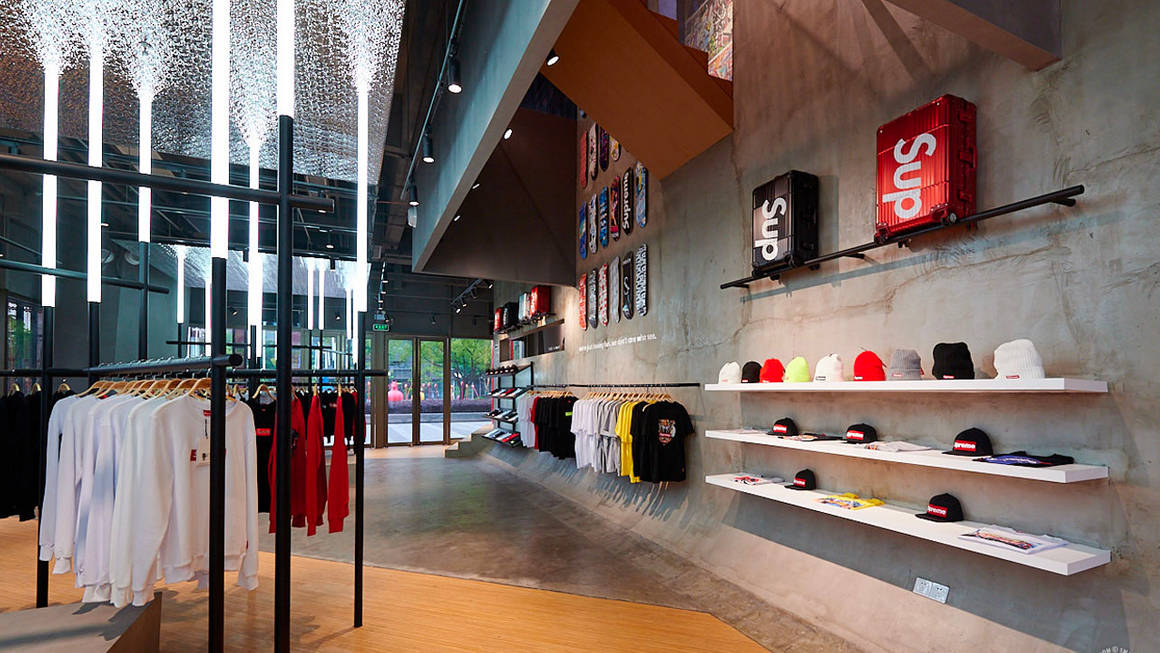 Pursuing value over values and capital over creativity, Supreme is now a corporate force to be reckoned with, rather than any kind of plucky disruptor. There are no more peers, only competitors. No more flattering imitations or up and coming brands to inspire – only infringements and potential lawsuits.
Naturally, Supreme Italia should never have existed. Or, at least, it shouldn't have been allowed to exist for so long, making so much money for its founders. But Supreme's ruthless pursuit of the brand shines an unflattering light on its own history and its own legacy.
Supreme as we knew it is long dead. Long live Supreme.