Following Palace's 2021 holiday drop, the London-born skate brand is back and ready to unveil its latest offerings. For spring 2022, Palace has embraced a wealth of influence to create a diverse and eclectic collection to keep all of our fits looking their best through to summer.
Included within the offerings, we see a scope of silhouettes including jackets, shirts, knitwear, polo shirts, sweatshirts, T-Shirts and much more all on offer. Each of these pieces sports a distinctive range of hues, patterns, prints and logo designs. While we see a variety of camouflaged designs on display, the rest of the collection follows no set-trend and instead sports a sporadic range of hues.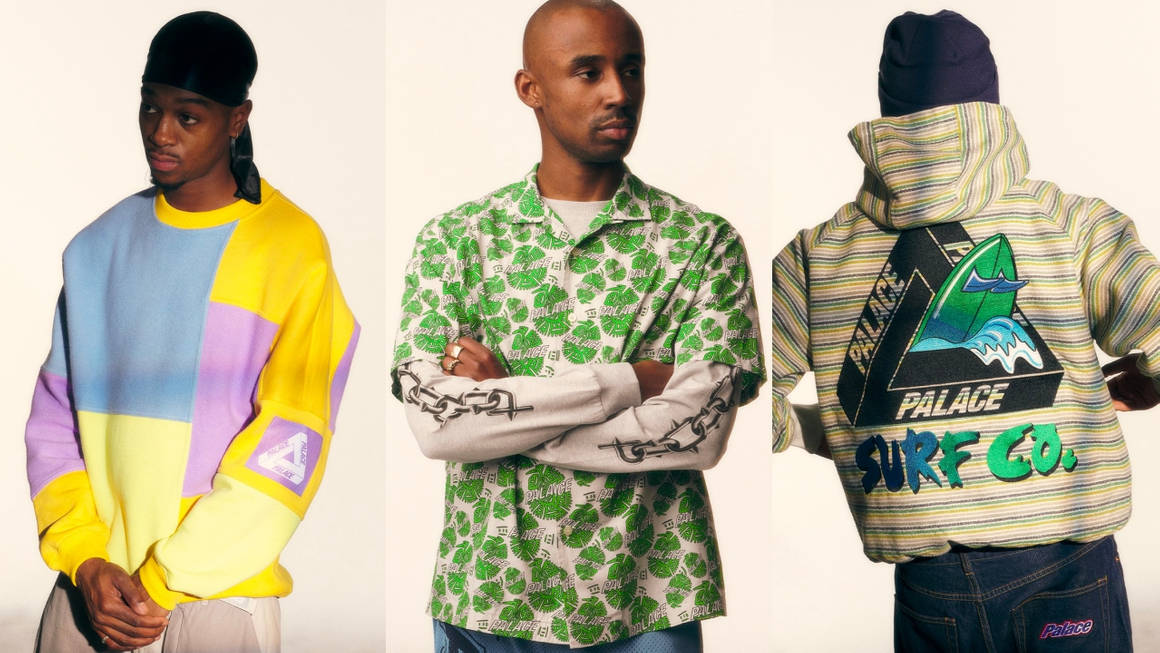 Seemingly leading the collection, we see a "Duck and Bomb" brown leather flight jacket. This piece arrives with a deep brown base tone combined with a variety of military-style embroidered logos. Elsewhere, we see a new "Palace Goats" insignia adorn varsity jackets, hoodies and T-Shirts.