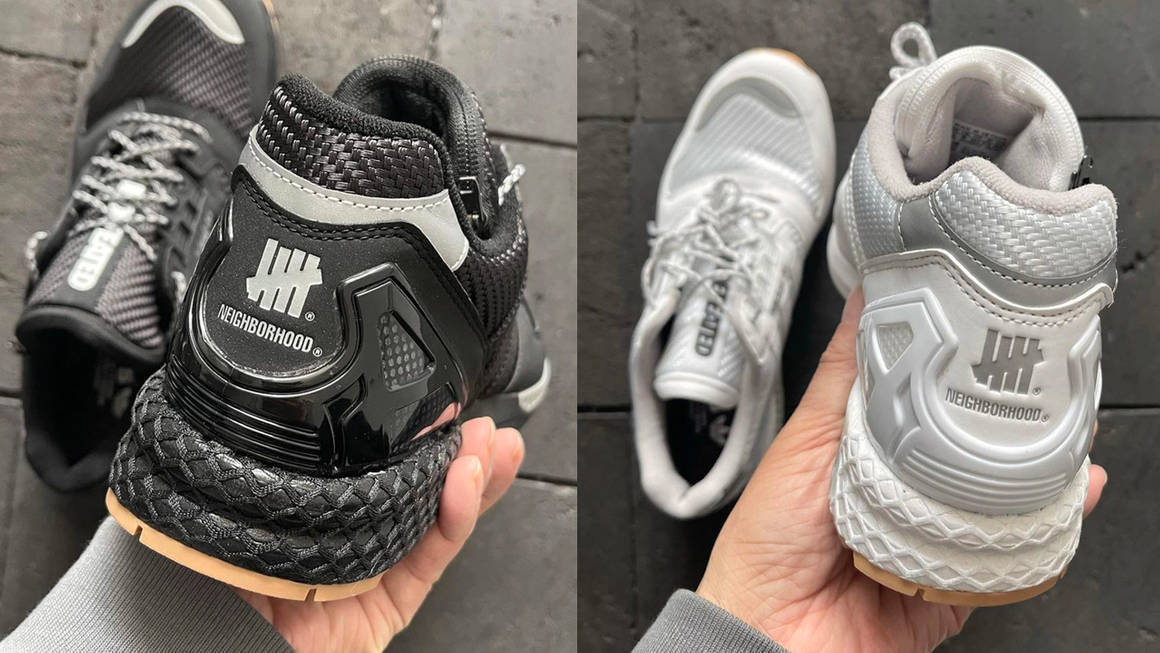 Shinsuke Takizawa Teases the Undefeated x NEIGHBORHOOD x adidas ZX 8000
There's no doubt that the ZX 8000 is one of the most iconic adidas sneaker silhouettes in history. First debuted back in 1988, it continues to reign supreme over three decades later thanks to collaborations such as the upcoming Undefeated x NEIGHBORHOOD x adidas ZX 8000! Freshly teased by Shinsuke Takizawa via his official Instagram account, here's everything that we know so far!
While this certainly isn't the first time that these Japanese titans have clashed, it the first time that they've both worked on this model. Spotted here in "Black" and "White" colourways, they're crafted from a woven Kevlar construction which offers up a sportscar-inspired aesthetic. Premium leather panelling graces the heel and toebox, while the ZX midsole underfoot is surrounded by a unique pattern that somewhat resembles snakeskin. This is lined with a healthy dose of gum rubber for durable traction with every step.
To the back, you'll find co-branded detailing to cement the coveted collab, and if you haven't spotted it already there's actually a hidden pocket stashed away in the tongue, similar to the BAPE x Undefeated x adidas ZX 8000 that launched last autumn.