Was Reebok actually the first Yeezy sneaker collaboration on the cards? Renowned footwear designer Xavier Jones took to Instagram at the weekend to share a sneak peek of two 2005 Reebok Mascotte samples; one in blue and one in brown. Now working with adidas Basketball, Jones previously designed for Reebok and New Balance. In his caption, he said that he wanted to share a 'piece of sneaker history', as inspired by Netflix's Jeen-Yuhs series. Despite these samples being from as early as 2004, we didn't see Ye collaborate with Reebok until 2008 on Jay-Z's S.Carter collection; decorated with his debut album 'The College Dropout' in mind. In turn, this inspired us to dig deep into the archives about other celebrity sneaker collaborations.
By collaborating with famous faces and household names, sneaker companies open up their brand to a whole new fan base and appeal to all sorts of people they wouldn't have otherwise. By bringing a new mindset and a plethora of exciting and enticing characters to their shoe design provides a fresh perspective, and allows them to reach corners of the earth they never have done before. With increased competition and more opportunity when it comes to the sneaker industry, it's increasingly important for brands to be standing out against the crowd. Celebrity shoe collabs allow this to happen.
Without further ado, let's take a look at some of the best celebrity shoe collaborations of all time.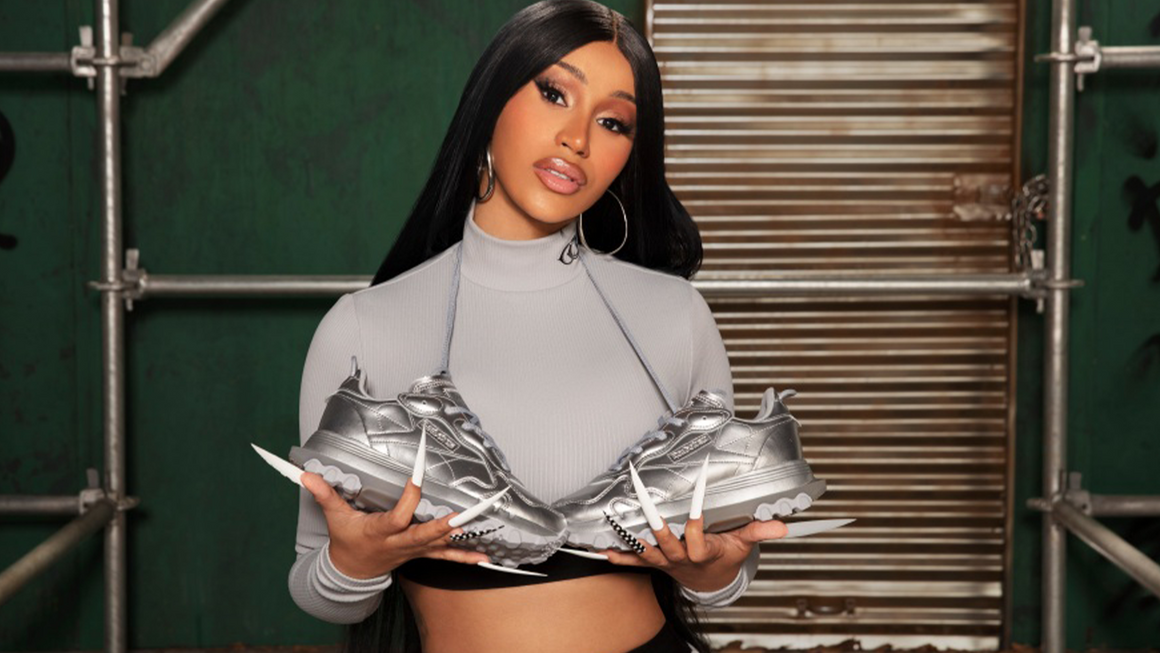 Cardi B x Reebok
Rewind to 2018. New-on-the-scene rap princess Cardi B became the face of Reebok early on in her music career, and has since put her own design on many silhouettes. Often standing out in bold colours and wild patterns, the '90s look of the chunky, metallic Reebok Classics was said to be a reflection of New York at night, an extension of the previous NYC-inspired capsule. Cardi said that the pieces "are easy to wear from the street to the club, while still letting you feel comfortable, confident and unique". The fact that an extensive selection of the collection is still available to shop on Reebok so long after the release date speaks for its popularity. You certainly have to be as bold as Cardi in your fashion choices if you're to rock these alien-esque sneakers.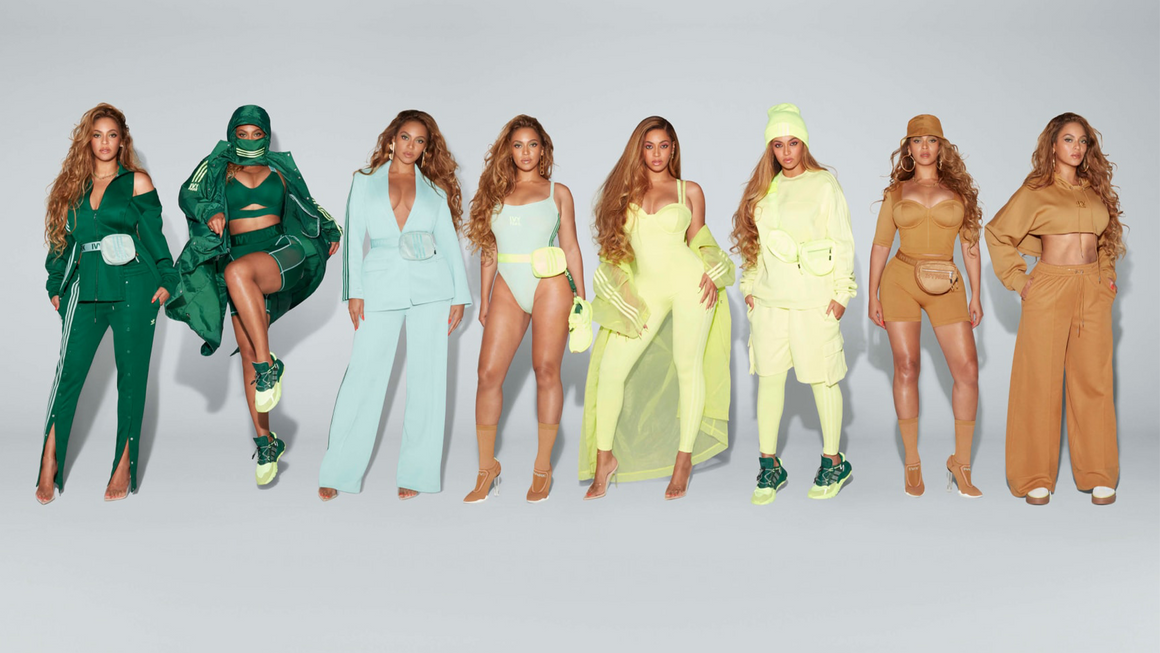 Beyonce's Ivy Park x adidas
Ivy Park was originally the outcome of a joint venture between Beyonce and former high-street retailer, Topshop. The name Ivy Park represents both her daughter, Blue Ivy, and Parkwood Park in Houston, where Queen B went - and still goes - to find her strength. Since this partnership, Ivy Park and adidas have collaborated on several occasions, often taking on the theme of a certain holiday or season in which the collection is dropped. For example, 'Icy Park' dropped during ski season, whilst 'Ivy Heart' reflected all things love for Valentine's Day. Sell out after sell out, both adi fans and followers of the singing sensation look forward to the next Ivy Park drop, despite some odd shoe choices popping up every now and again (pointed mules, anyone?).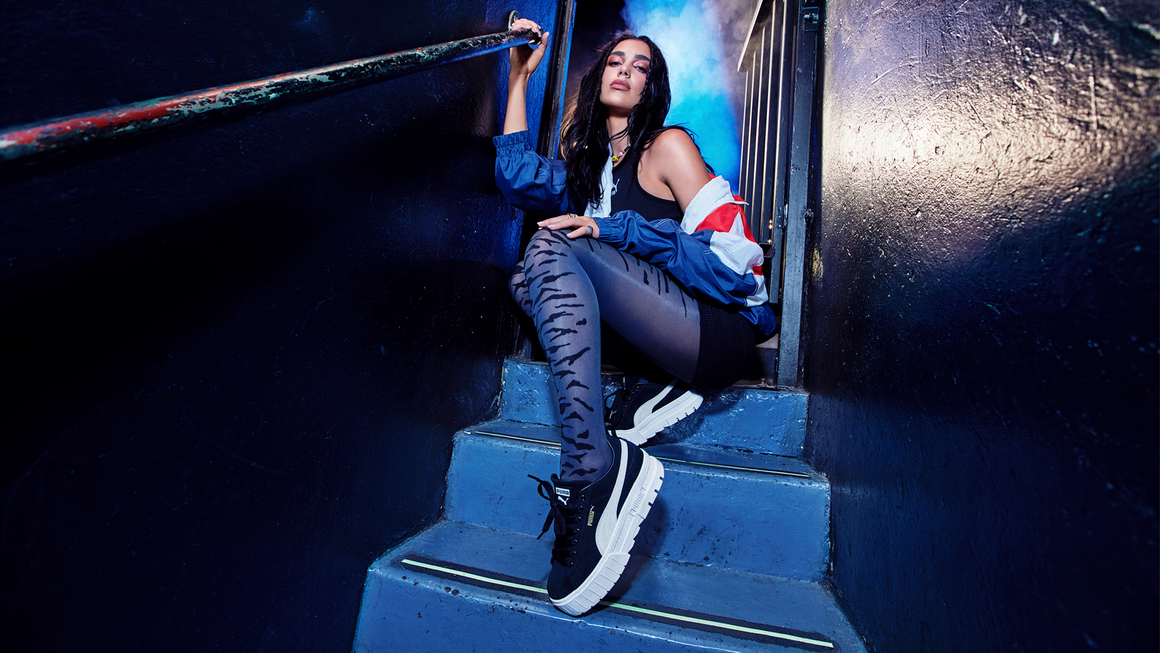 Dua Lipa x PUMA
Girl power, huh! Next on our list of celebrity collaborations is Dua Lipa and sportswear giant, PUMA. The pop superstar first headed up the 'She Moves Us' campaign, backed by the likes of Winnie Harlow and Cara Delevingne, to highlight women's rights issues in the sporting world, and since then has taken the forefront of many PUMA campaigns. Dua designed her own collection titled 'Flutur', taking inspiration from '90s streetwear. With premium materials and adorable butterfly detailing, there's a lot to like about this collaboration, and it really has us feeling nostalgic.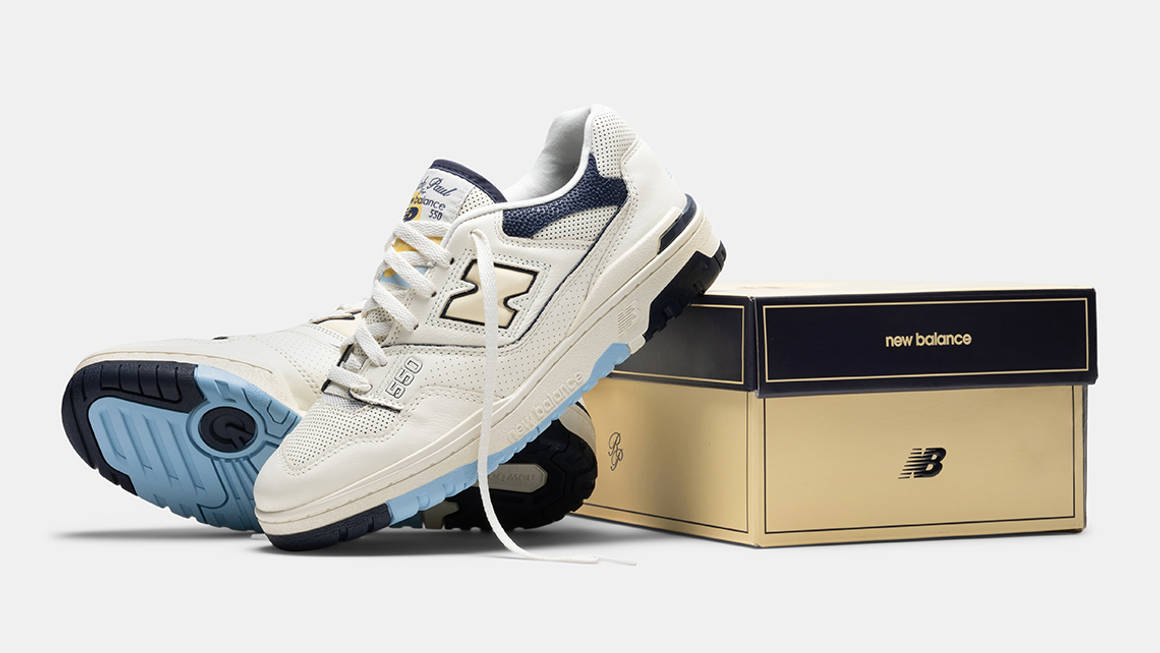 Rich Paul x New Balance
Taking a bit of a different approach now, we're looking at Rich Paul's first collaboration with New Balance. The Boston-based brand reworked the New Balance 550 to evoke the sports agent's ties to basketball. This court-born sneaker seemed the perfect fit for this, and took on beautiful tones and a vintage-style look in the process. Having represented the likes of LeBron James, Paul obviously knows his stuff when it comes to both basketball AND sneakers. It's definitely one of our favourites on this list. Constructed with premium leather and suede on the upper, and a combination of "Sail" with differing blue tones makes for one pretty sneaker.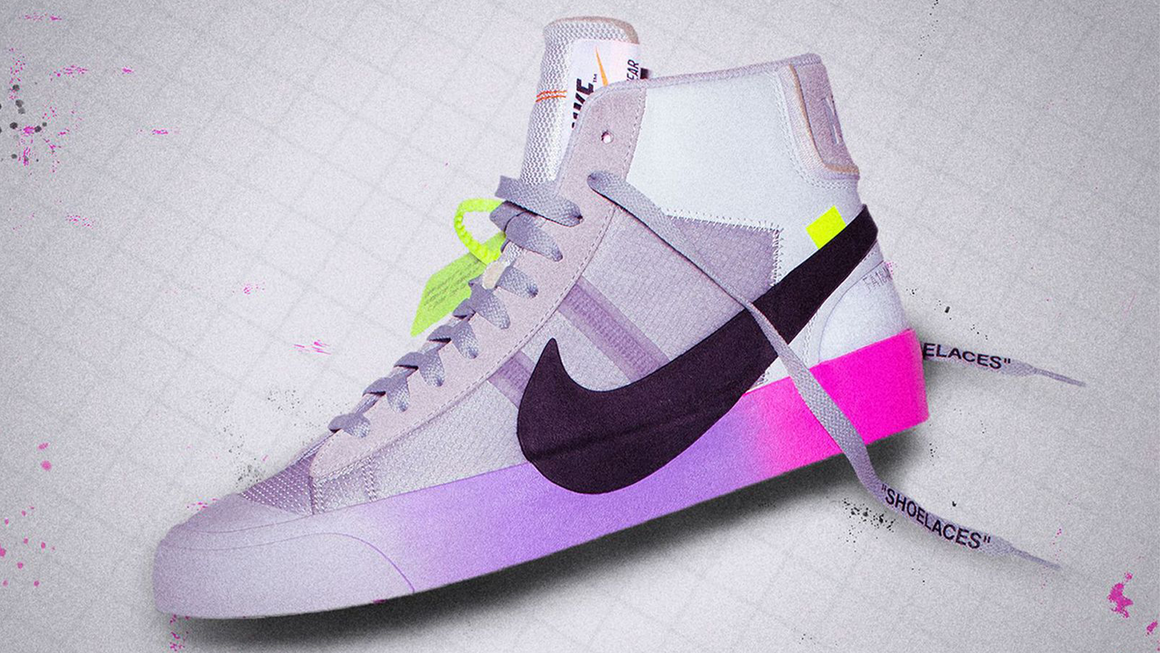 Serena Williams x Nike
Having collaborated on a three-way collection with Off-White's Virgil Abloh and the Swoosh Brand before creating her very own Serena Williams Design Crew, the 23-time Grand Slam winner is no stranger to a sneaker collaboration. Most famously, the Off-White x Nike 'QUEEN' collection saw the release of an Air Max 97, Blazer Mid and Court Flare 2 as part of Off-White's game-changing 'The Ten' collection, whilst more recently, Williams started an apprenticeship program in partnership with Nike to allow up-and-coming designers from underrepresented backgrounds a chance to shine and a step on the career ladder.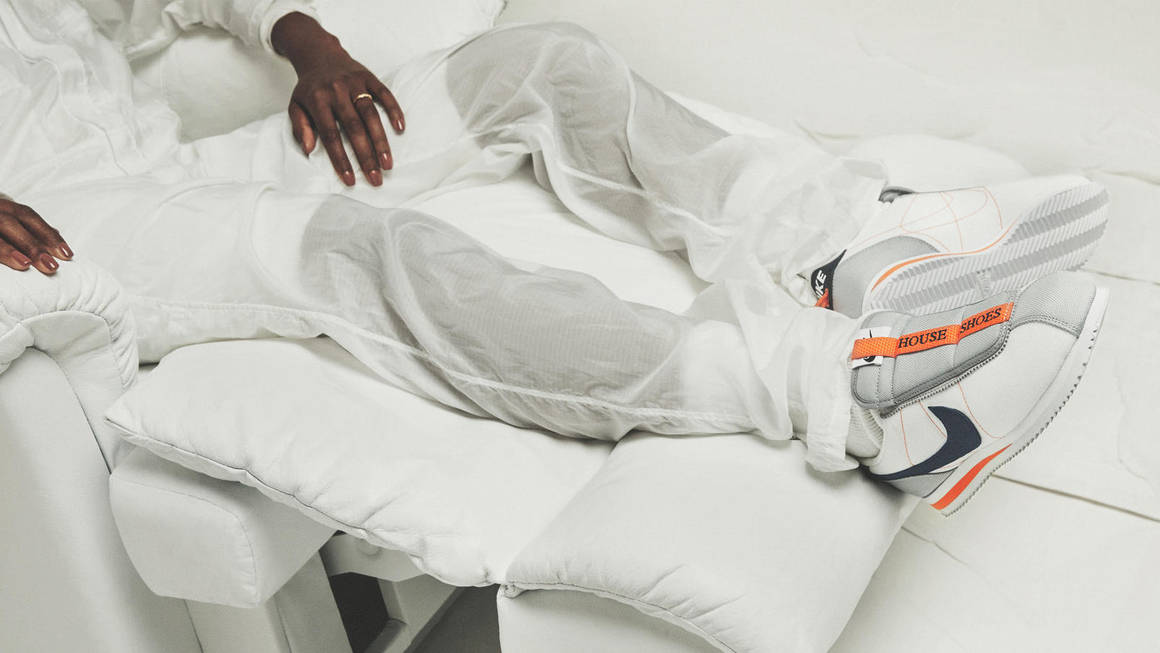 Kendrick Lamar x Nike
As well as being a hip-hop legend, Kendrick Lamar has an eclectic sneaker collaboration history. From Reebok to Nike, the DAMN. artist released his first Reebok - a Ventilator - with a message of anti-gang violence in 2015. The red, blue and neutral colour scheme was revisited in 2016 on a Reebok Classic and Classic 'Deconstructed', before releasing a pack with five matching colourways included. It wasn't until 2018 the 12-time Grammy Award winner bit the bullet and collaborated with Nike on the Cortez Kenny I. Since then we've had three more pairs of Cortez, including the laceless 'slip-on' edition, as well as a React Element 55 in an extremely clean, marbled colourway.
Pharrell x adidas
In September 2014, it was announced that producer/rapper/singer/writer Pharrell Williams was the latest celebrity to partner with the Three-Stripes Brand, followed by the release of a Stan Smith "Solid" pack which saw the silhouette shrouded in tennis-inspired lime green, bright orange and off-white colouring. Two years later, the NMD Hu (short for Human Race) dropped in a dashing yellow colourway, which definitely got the party started. Only two months later, the first pack of NMDs dropped with five more colourways taking over the unusual knitted upper. Now collaborating with adidas in the form of his streetwear brand, Billionaire Boys Club, is there any stopping this celebrity partnership? Notably, the three-way collaboration between Pharrell x Chanel x adidas saw 500 pairs of the £1000 shoe releases globally, making it the most expensive Pharrell collaboration ever.
Not only do the two partners collaborate on sneakers, but Pharrell's clothing collections always see extreme uplift and have rivalled the likes of Yeezy x GAP when it comes to comfortable loungewear.
Tyler, The Creator x Converse
In 2017, Converse partnered up with rapper Tyler, The Creator to reinterpret the Converse One Star silhouette. Since then, the floral design that dressed the sneaker has become synonymous with the GOLF le FLEUR* x Converse collections. Using bold, yet monochromatic hues, Tyler, The Creator's designs with the Chuck Taylor brand haven't failed to produce imaginative and innovative designs. From the more marmite-y Gianno to the classic Chuck 70, there's been plenty of releases to please a range of tastes and styles. Our favourite is the most recent Converse x GOLF le FLEUR* Flames Chuck 70: taking the neutral tones often used for GOLF WANG collections with Tyler's flames print makes for one special and exciting shoe.
We can now look forward to the Converse x GOLF WANG Chuck 70 'Snake' pack landing at Converse on 3rd March, too.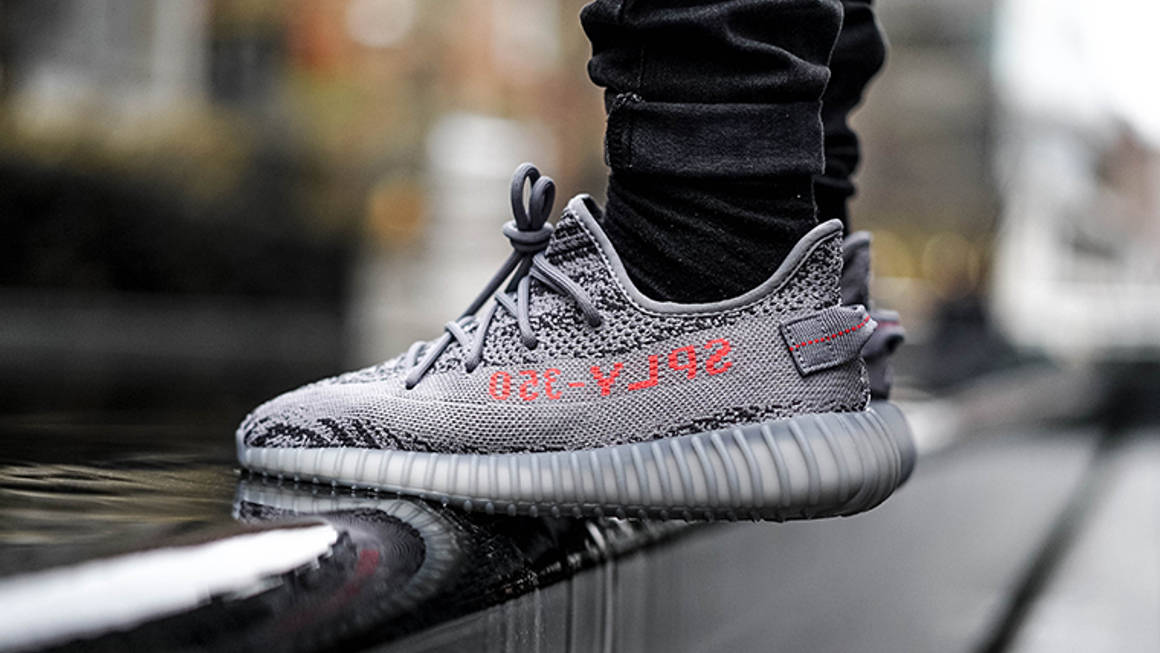 Yeezy x adidas
The first sneaker collaboration for Ye didn't come from adidas (although he did design a shoe for the German giant in 2006 which didn't end up releasing), but as a pair of Bapestas inspired by his 'College Dropout' debut album. Fast forward three years, and Kanye's Yeezy Brand collaborated with Nike to release the Air Yeezy. Kanye modelled these in the music video for Keri Hilson's 'Knock You Down', but the Nike x Yeezy collaboration didn't last long. After the release of the "Red Octobers" in 2012, Yeezy moved over to the Three-Stripes Brand to debut the Yeezy Boost 350 "Turtle Dove" at New York Fashion Week 2015. Since then the partnership has gone from strength to strength with more drops than we dare to count, each one more alien and more daring than the last.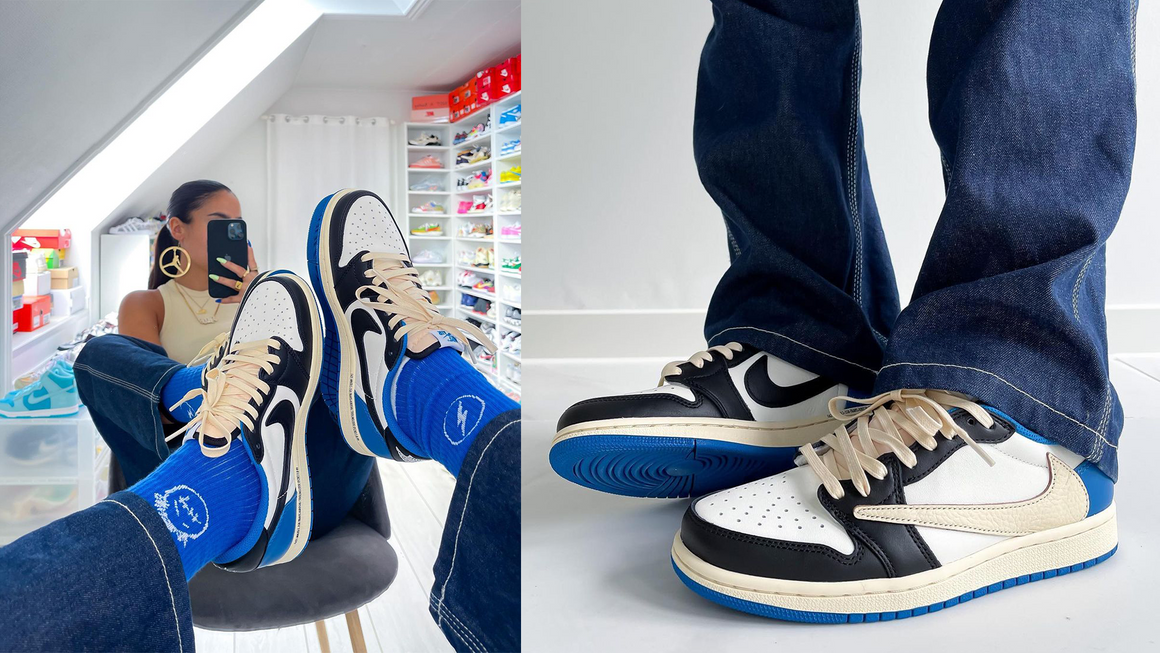 Travis Scott x Nike
Like him or loathe him, there's no denying Travis Scott has the sneaker industry in a chokehold. It seems odd to imagine, but Scott's first affiliation with a sneaker brand was back in 2013 with Reebok. Scott appeared in the campaign for the Reebok Classic Leather's 30th anniversary, but didn't hang around for long after that. In 2016 he modelled Nike Lab's 'Summer of Sport' collection - Roshe Runs and all. Rumours were flying around left, right and centre in regards to what Travis Scott x Nike was going to bring in the future, but ComplexCon in November 2017 brought all the answers. A lot happened that year - which we won't go into now - but the Travis Scott x Nike Air Force 1 "Sail" was unveiled. The next AF-1 collaboration came three years later; four months before the SB Dunk Low did.
One year later, Scott partnered with the Jordan Brand to release his first J. The Air Jordan 4 x Travis Scott x Cactus Jack took on "University Blue" hues, whilst family-and-friends pairs appeared in purple. These are currently going for £75K on StockX. Do with that information what you will.
This doesn't even cover the Air Jordan 1 "Backwards Swoosh" releases in both "Mocha" form and the fragment Design x Nike x Travis collaboration. And with Air Max 1s and Air Trainer 1s in the works, despite the rapper's controversial status, it appears his sneaker releases aren't slowing down any time soon.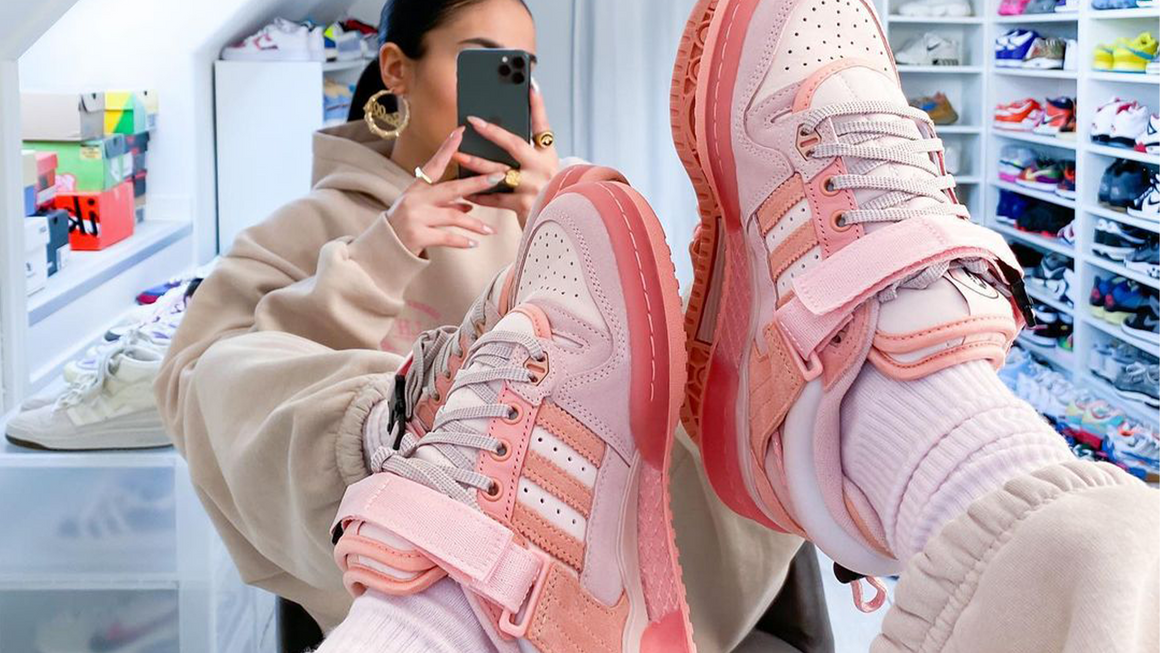 Bad Bunny x adidas
Having released three collaborations with the German giant, Puerto Rican rapper, Bad Bunny, was definitely deserving of a place on this list. Putting the adidas Forum back on the map, the singer dropped an Easter-inspired pink iteration (we're in love!), as well as a highly sought-after "Brown" and stealthy "Triple Black" editions. It doesn't get better than this.
As you can see, the sneaker industry would be nothing without the plethora of celebrity collaborations that are gracing its hall of fame. There are so many we've not even touched on! From Eninem to Gigi Hadid to Jaden Smith, the list is endless. What's your favourite celebrity sneaker collaboration of all time?
Although all eyes are on the high-heat releases from Kanye and Travis, let's not forget some of the smaller collaborations that have shaped the sneaker community into what it is today. By collaborating with a wide range of celebrities opens up the sneaker industry to new members and gets the fans of the celebrity interested in sneakers, too.