Boston footwear powerhouse New Balance is now considered the ultimate go-to brand for people looking for shoes that aren't Nike or adidas. The hype surrounding New Balance trainers is now bigger than ever, building a solid reputation in the sneaker community over the recent years. But if this all sounds new to you, you might be wondering which model is it exactly that has both long-term and sneakerheads lined up outside New Balance stores ready to drop over a couple of hundred pounds for something that was considered "ugly dad shoes" at one point.
JJJJound, Ronnie Fieg, and Joe Freshgoods are just a few names familiar to fans of the New Balance 992, a Made in USA silhouette from the label's 99x lineage. And all thanks to them and many other now-renowned New Balance collaborators, the running-slash-lifestyle shoe label is now at the forefront of the current streetwear scene. Today, we're taking a closer look at some of the best New Balance 992 collaborations so far, and if you're happy to treat yourself to one of these colourways today, then don't hesitate. We've even got the ultimate New Balance 992 size guide prepared for you to use!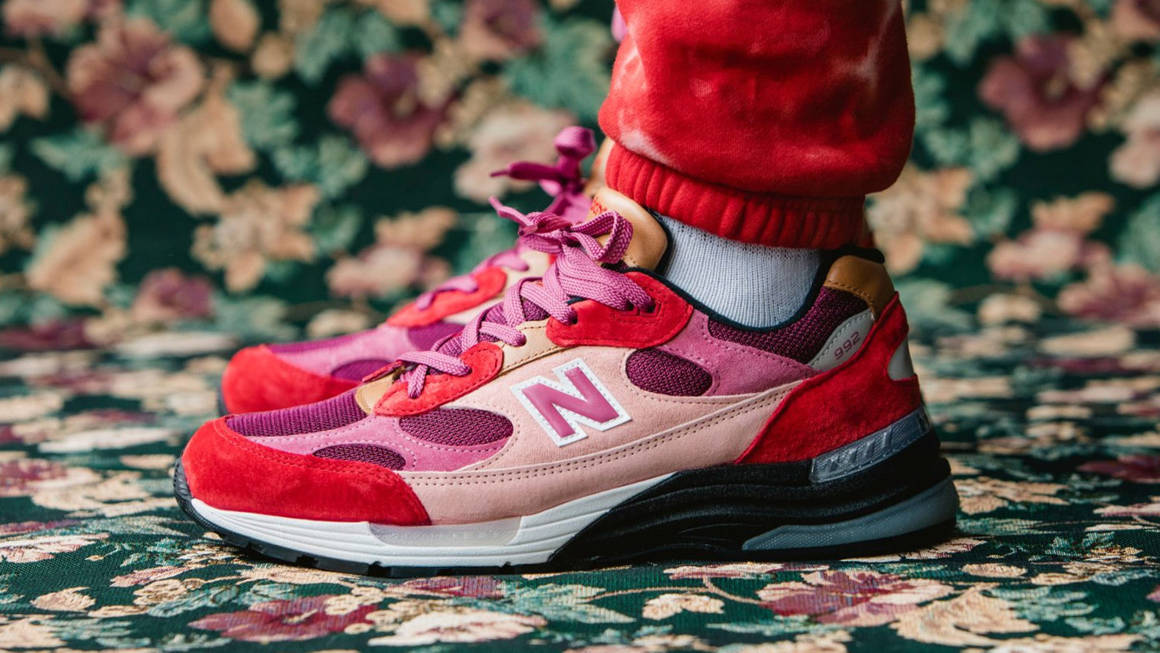 Joe Freshgoods x New Balance 992
Let's start with the Joe Freshgoods x New Balance 992 "No Emotions Are Emotions", a love-letter inspired colourway introduced by Chicago-based artist Joe Freshgood in February 2020, just in time for Valentine's Day. On its debut, Freshgoods confessed his love for the brand and stated "We about to create history, we about to show people what we can do. Let's have fun and re-write history baby. My sweet love, New Balance." The use of red and pink tones across supple suede and breathable mesh tooling expressed his love note perfectly.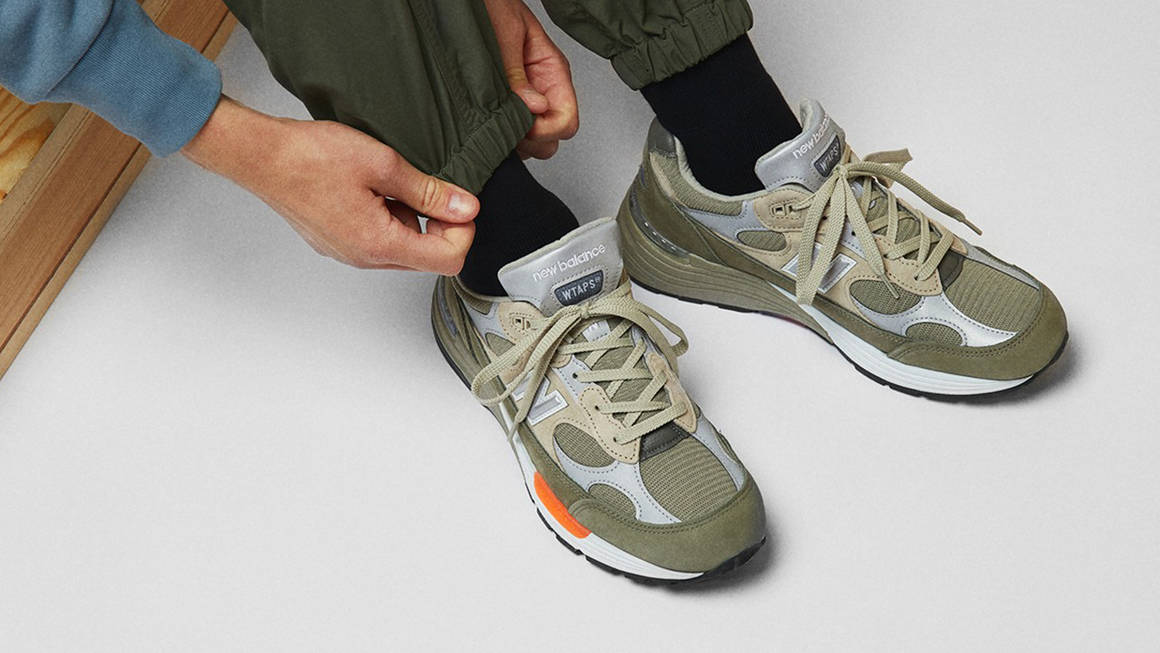 WTAPS x New Balance 992
New Balance is a footwear brand rooted in American and British culture since its founding in 1906, and we can still see that represented across some of their designs today. But the rise of Japanese fashion trends over the years has led the brand to where military-inspired imprint WTAPS resides, Japan. The international-formed partnership in May 2020 brought life to the highly-coveted WTAPS x New Balance 992 "Grey Olive Green", and now fetches a market price of around £1000.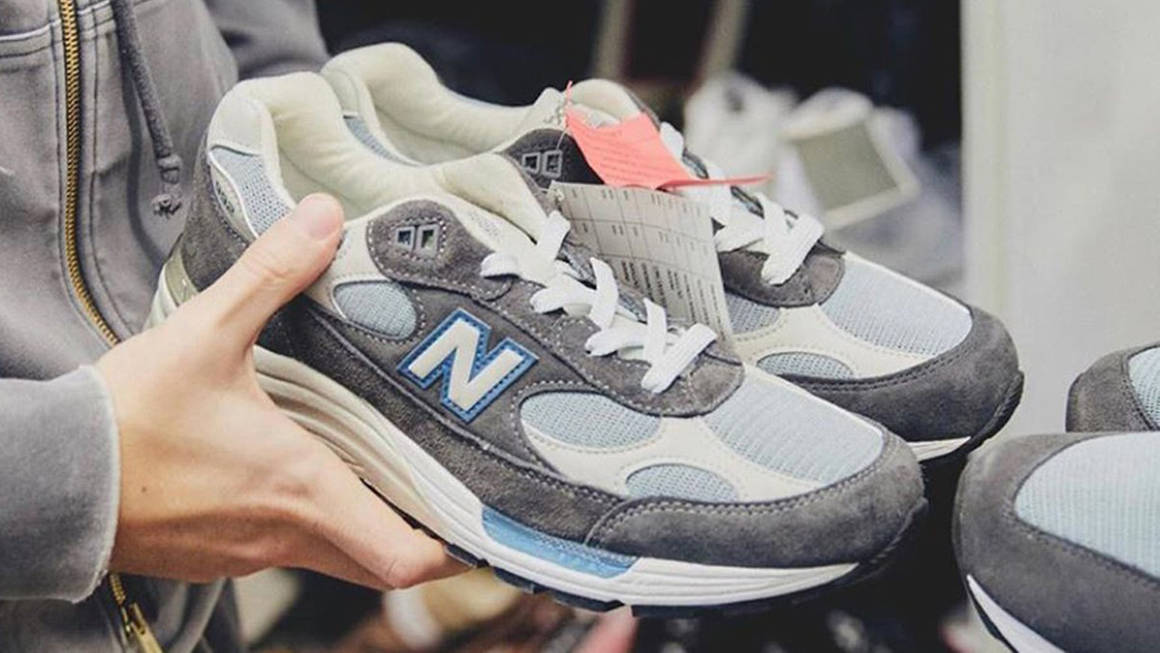 Ronnie Fieg x New Balance 992
Ronnie Fieg is no stranger to sneakerheads—known as the genius behind New York-based brand KITH and their footwear offerings in collaboration with almost every brand out there, of course, New Balance included. A little while after the WTAPS 992 release, the American designer was quick enough to grab the model and dressed them as the New Balance 992 "Steel Blue" as part of New Balance 992 "Steel Blue"'s Spring 2 collection. But what makes this blue and grey-mixed palette so special besides being a KITH-exclusive rendition? The "Steel Blue" is one of the most iconic New Balance colourways of all time and first appeared on the undefined in 1985.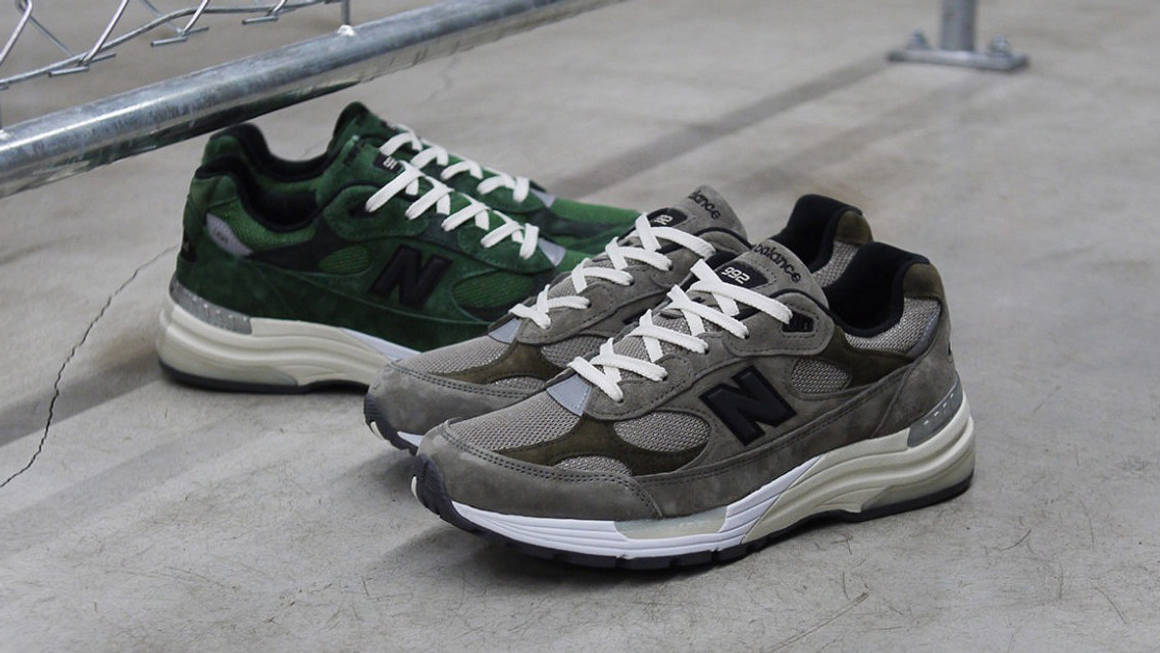 JJJJound x New Balance 992
We have no doubts that you already know of these pairs. The JJJJound x New Balance 992 "Grey" and "Moss Green" colourways designed by Montreal-based designer Justin Saunders in August 2020 are undeniably the most sought-after 992s today. The setup consists of supple suede overlays coated in their titular hues while flaunting JJJJound branding on the heel logo windows. If you missed out on these, the only way you can get your hands on them is on StockX—given that you are prepared to break the bank, of course.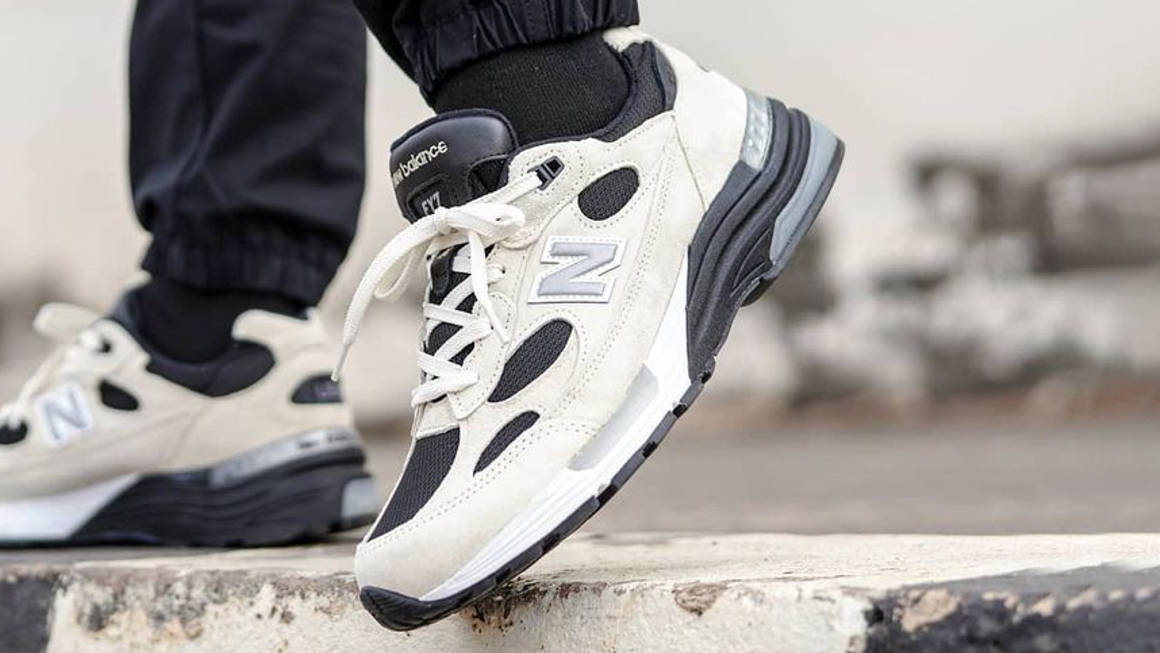 Studio FY7 x New Balance 992
Towards the end of last year, New Balance 992 sales were already soaring sky high. The sneaker industry has changed massively; getting your hands on New Balance has never been this difficult. Forget the traditional friendly campouts and the early morning queues. If you do not have the time to enter raffles or join full-time resellers with mass weapons of destruction called bots, you will naturally end up with an L. That is what on the release of the Studio FY7 x New Balance 992 in October 2020. The cream and black-tinged 992, designed by Paris-based creative Jounes Bendjima, were limited to 250 pairs only and naturally sold out in mere seconds.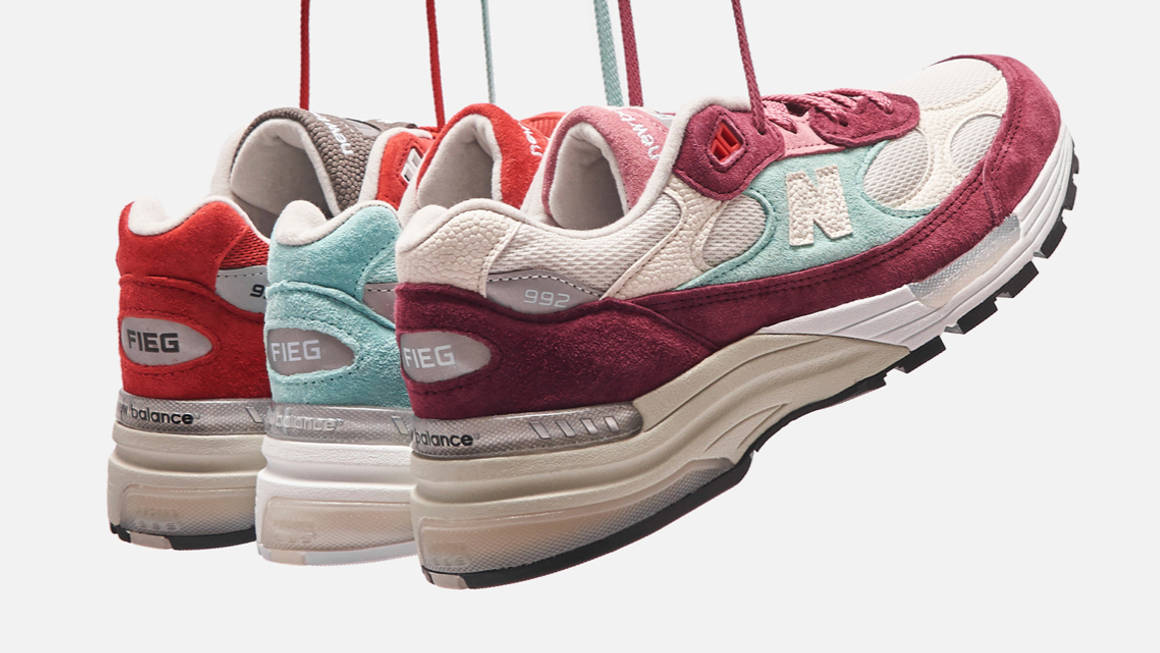 KITH x New Balance 992
The year 2020 is a time nobody would ever want to revisit. A pandemic spread like a wildfire across the globe and changed our lives completely. But with that said, December is a joyful time to celebrate with your loved ones. As for Ronnie Fieg, the COVID-19 virus did not stop him from working behind the scenes and gifted us the KITH x New Balance 992 "Kithmas" pack that proffers a triad of festive colourways: "Burgundy", "Teal", and "Red". Surprisingly, the resale prices aren't too bad despite being US-exclusive releases only.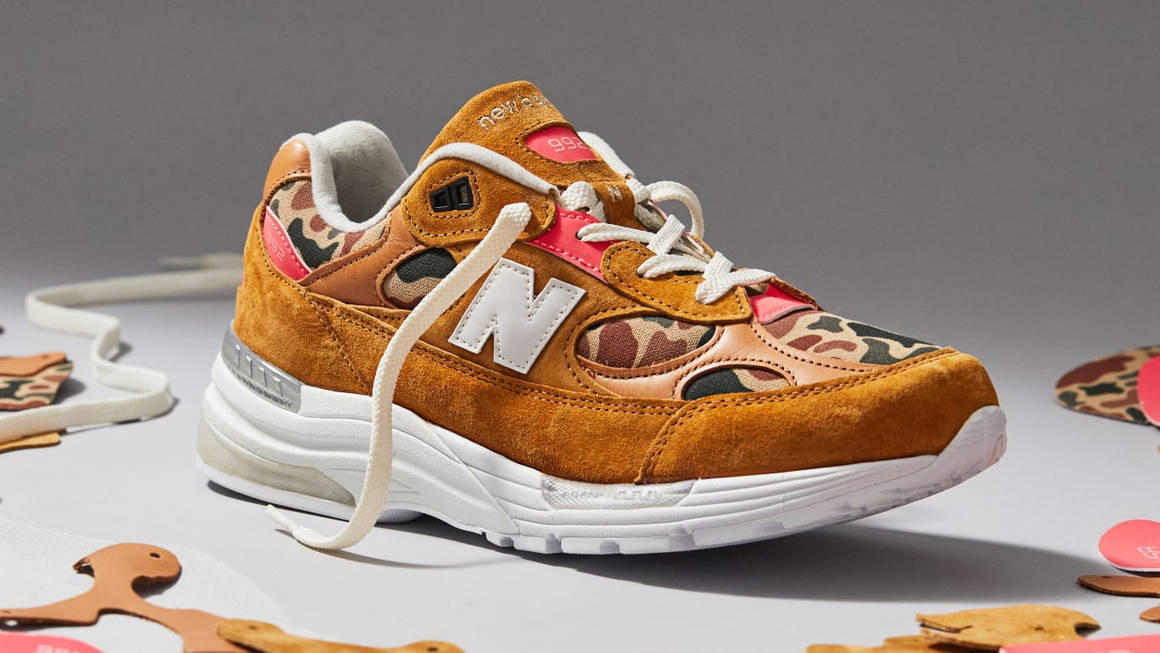 Todd Snyder x New Balance 992
As Nike floods the market with their famous Nike Dunks and Kanye West with his adidas Yeezy trainers, New Balance continues to work at a slow but steady pace, ensuring that their co-branded offerings are perfect. In February 2020, the Todd Snyder x New Balance 992 "From Away" instalment saw the fan-favourite New Balance silhouette dressed in rustic hues and duck camo prints—pulling inspiration from nature.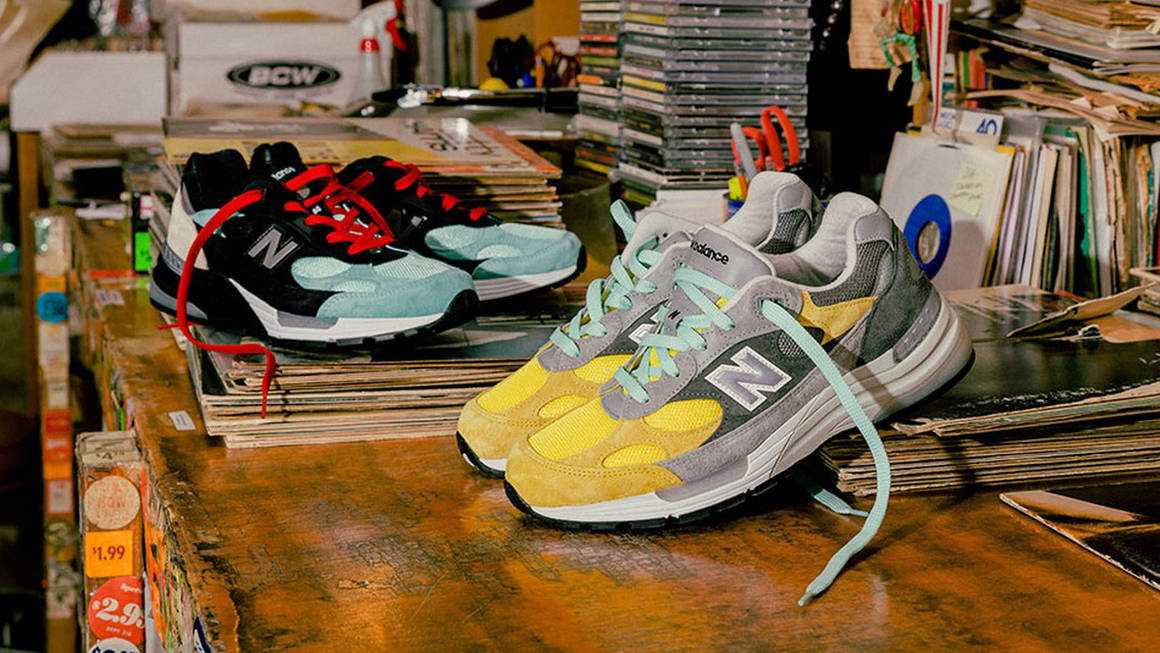 Nice Kicks x Amoeba Music x New Balance 992
At this point, nobody can stop New Balance anymore. Collabs one after the other, the world-renowned sporting goods has called Californian independent record store Amoeba Music and online sneaker blog and boutique Nice Kicks for a three-way project. The Nice Kicks x Amoeba Music x New Balance 992 surfaced in two groovy colourways: one in "Grey Yellow" and the other in "Black Teal". Both possessed contrasting colour palettes to each other but held the same motifs paying homage to the collaborators.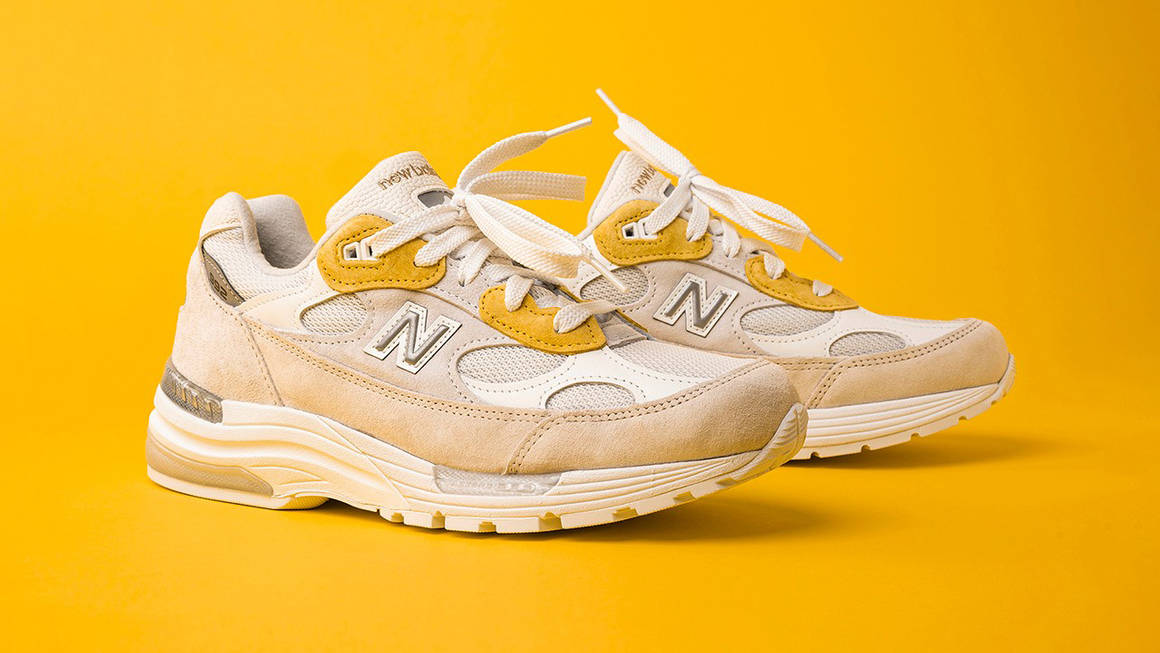 Paperboy Paris x New Balance 992
First released as a Paris in-store exclusive in January 2021, the Paperboy x New Balance 992 "Fried Egg" inarguably holds some of the most delicious flavours any New Balance shoe has had. The Parisian premiere sandwich deli and New Balance served the poultry-themed NB992 drizzled with luscious accents of cream, white, and yellow to resemble an egg and its yolk. The highly sought-after colourway then received a global launch in June 2021.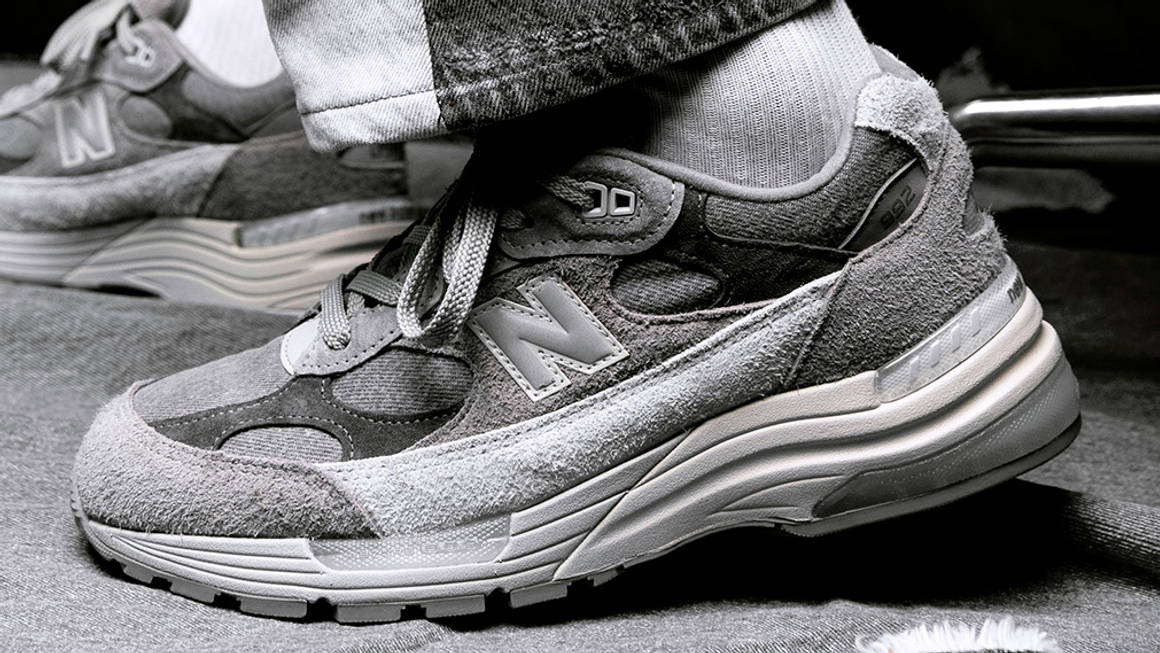 Levi's x New Balance 992
Last but not least is the Levi's x New Balance 992 "Grey". Released in August 2021, the MADE in USA 2000s classic indulges in grey-wash denim textiles from the world's number one denim jeans brand. For those who decided to skip this pair due to being a close match to the New Balance 992 "Grey" GR colourway, then you might regret your decision after all as these are extremely limited. Levi's signature red brand label and denim fabric mixed with traditional New Balance components make these one of the most special New Balance 992s ever made.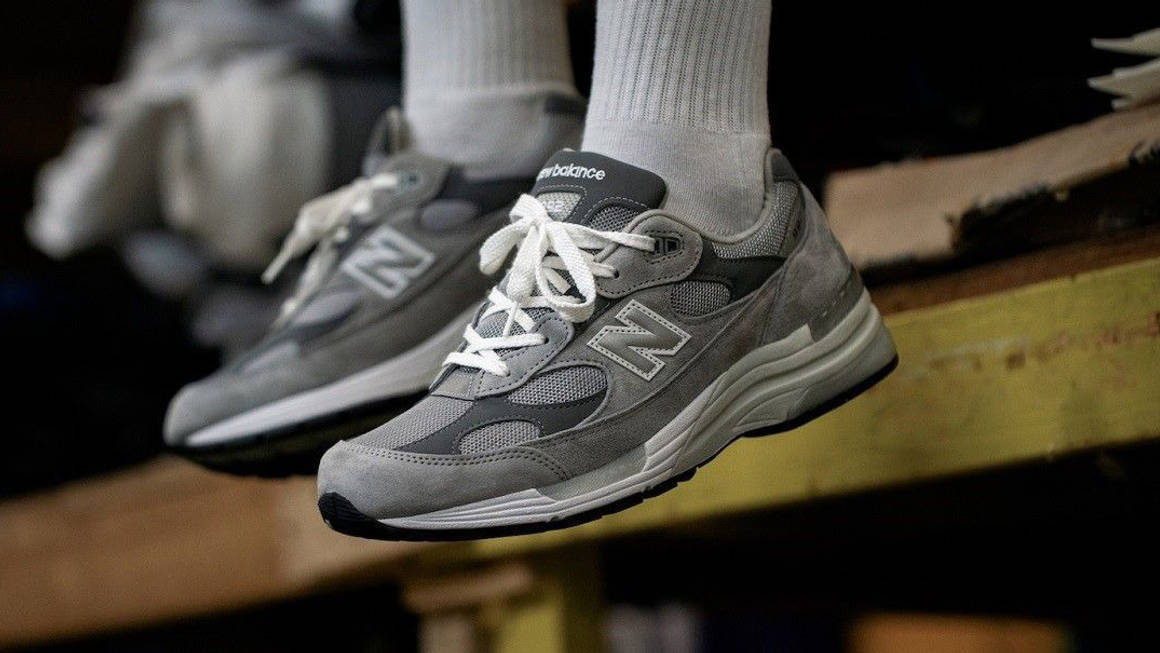 The New Balance 992 is a running-performance silhouette that debuted in 2006 and continues to be a shoedrobe staple up until this day. If you still don't have a pair of New Balances in your collection, then now is the time because as things go in the sneaker game today, even general release pairs sell out and might end up on resell platforms.
Related Articles