There's no doubt about it, 2022 has already been a huge year for fashion. Whilst 2020 and 2021 saw things move a little slower, this year has picked up the pace, with collabs, controversies, and collections dropping just about every week. No matter what your taste in streetwear or sneakers, there's definitely been a fashion moment for everyone over the past few months, but in case you needed a reminder, here's a recap of the biggest stories so far.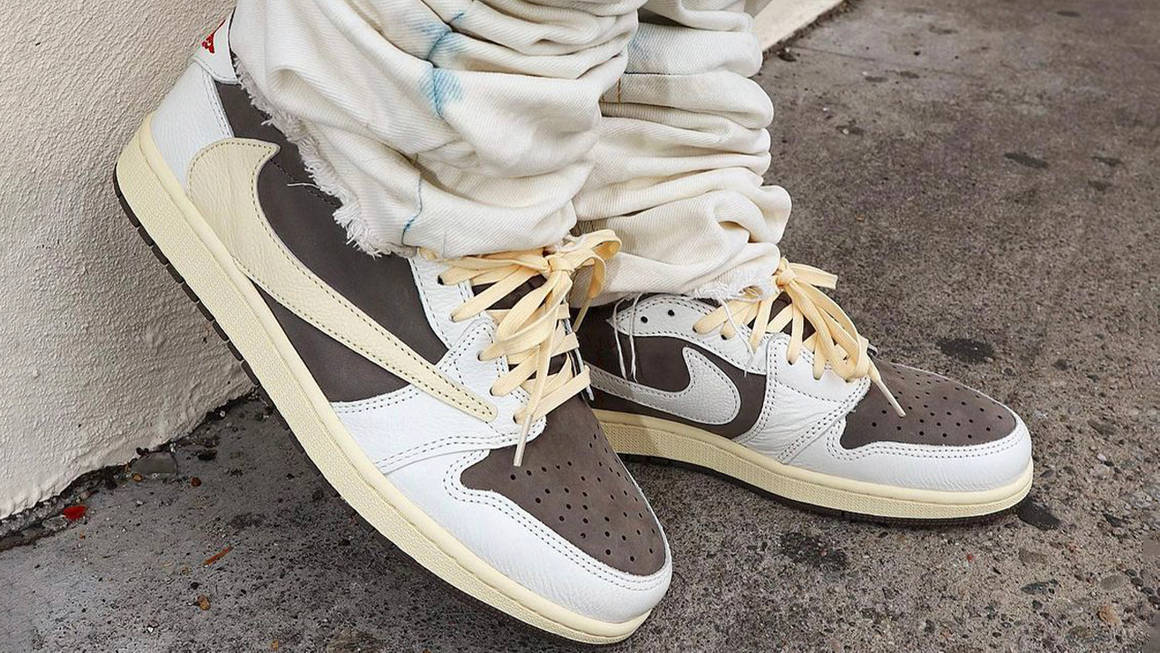 Travis Scott Returned to the Sneakersphere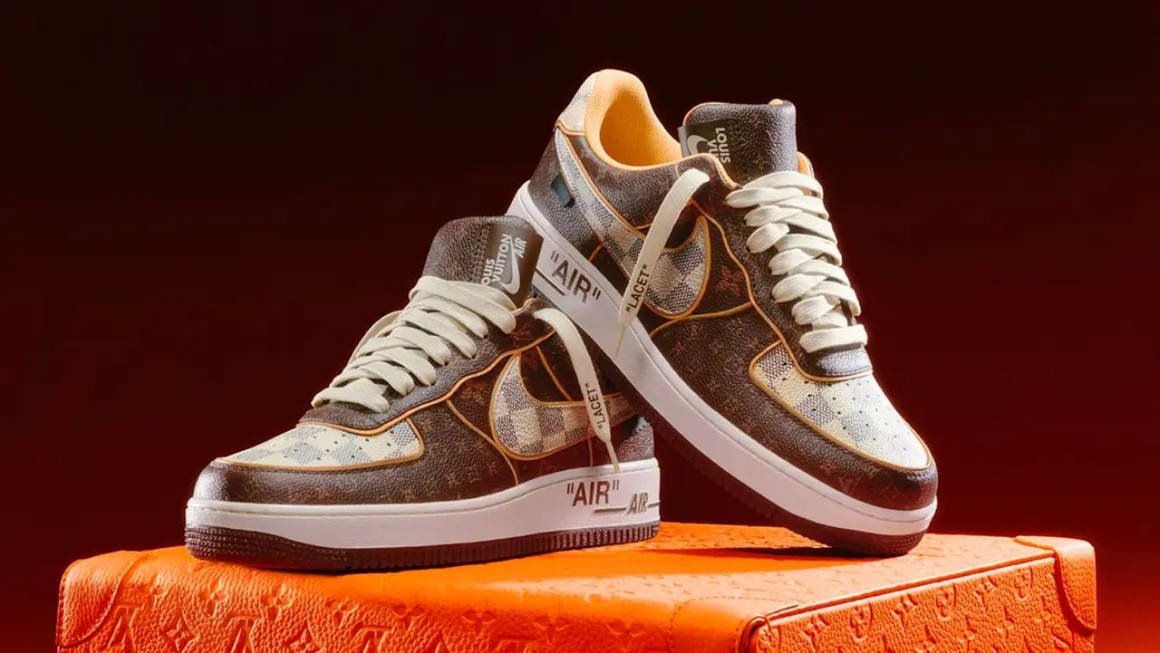 Louis Vuitton's Nike AF1s Hit the Auction House
Last year we saw some very sad moments within the fashion world, including the untimely death of the incredible Virgil Abloh. Understandably, Abloh's remaining collaborations were put on pause, but his family gave the go-ahead for Nike to start releasing them at the start of 2022. Alongside a couple of Off-White collaborations, Abloh had also been working on a collection of Nike Air Force 1s for Louis Vuitton, as he was Creative Director for the luxury label's menswear division.
In January, it was revealed that the first pairs of Abloh's Air Force 1s would release via a charity auction, with the proceeds going towards Abloh's scholarship fund for Black fashion students. The pairs came crafted from luxurious brown leather and featured an all-over LV monogram print, with checked Swooshes showing off another one of the house's patterns.
Whilst the auctioned pairs were expected to be expensive, nobody was quite prepared for the final prices. The first lot, a US 5, ended up selling for $352,800 and the 200-pair collection ended up raising more than $25 million in total.
These weren't the only Nike x Louis Vuitton pairs to launch this year either. After a series of friends and family releases, a wider release of colourways dropped at LV in July, retailing for a cool £2000 a pair.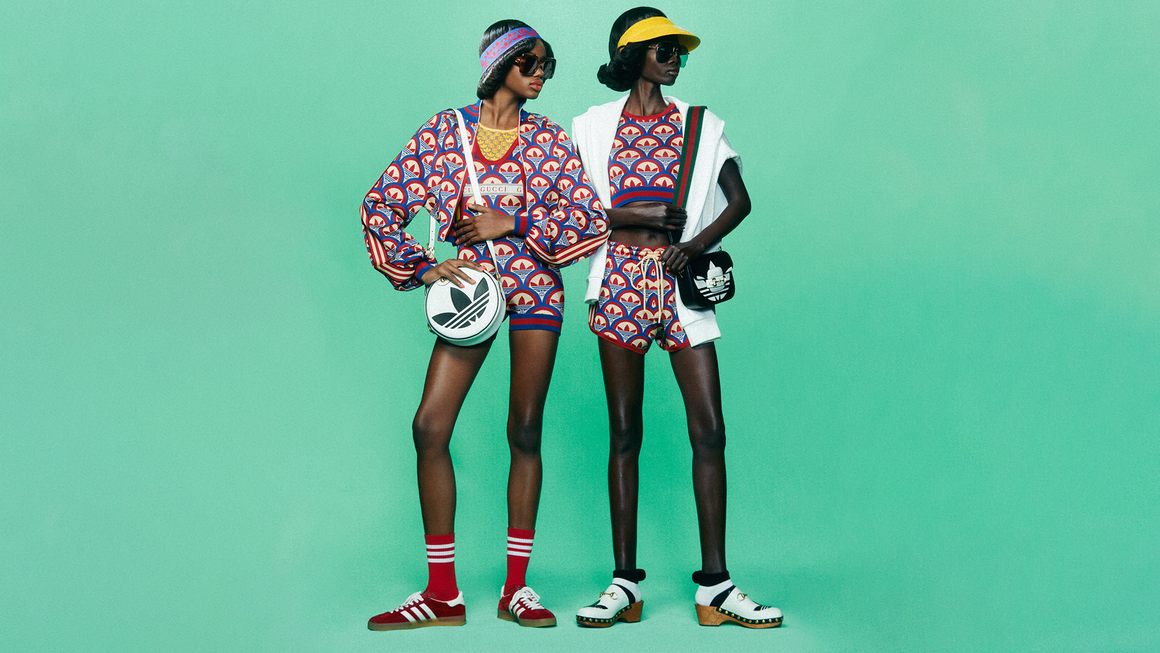 adidas Teamed Up with Balenciaga and Gucci
While Nike may have teamed up with LV for one of the biggest collabs of the year, adidas was not to be outdone, and teamed up with the luxury conglomerate Kering Group for collabs with both Gucci and Balenciaga. Rumours of a Gucci collab surfaced in December 2021, but the first looks weren't released until February when the show took place at Milan Fashion week. Compromising a whopping 60+ looks across men's and women's styles, the Gucci collab was inspired by 70's and 80's sporting styles, with logo-heavy designs and silky fabrics featuring heavily in the clothing. The collection also included a number of adidas Gazelles, which came in both brightly coloured and monogram variations.
If that wasn't enough, the Three Stripes brand came back for another collab, as pictures of an adidas branded Balenciaga Triple S sneaker hit the net. Though at first glance it looked a little like it could be fake, it also could have easily fitted in with Demna's ironic approach to design. The collection was later confirmed at a Balenciaga show that took place at the New York Stock Exchange in May and was able to pre-order over a couple of days afterward.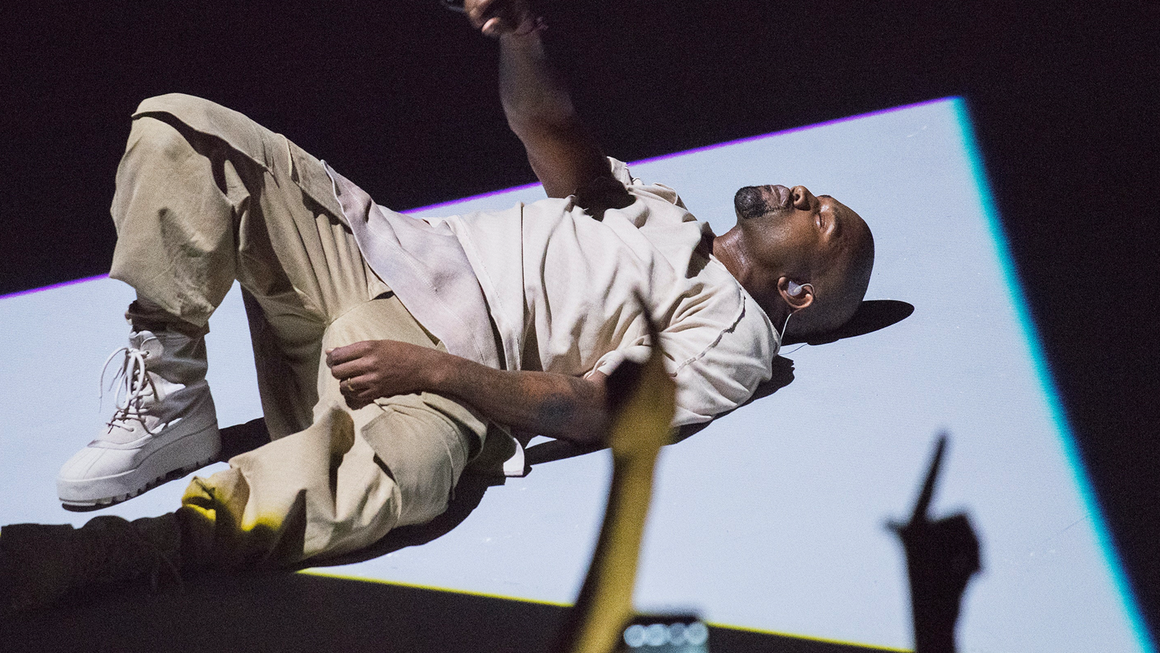 Kanye Called Out adidas Over Fake Yeezys
Easily one of the biggest upsets of the year, the artist formerly known as Kanye West kicked up a storm on social media when he accused Yeezy collaborator adidas of copying his design for its Adilette Slides. Taking to Instagram (it's Ye, where else?) to express his opinion on the matter, Ye called the style "fake Yeezys made by adidas themselves."
The slides in question did bear a similar sculpted design and arrived in similar hues, but that was pretty much where the similarities ended. adidas' pair took on a textured effect and geometric design, and they also had a much flatter sole, which would render them different enough to not be considered a copy.
Though it was a drama-fuelled day in the sneaker world, adidas didn't publically respond. The move did throw their partnership further into question though, as mounting evidence such as Ye being spotted wearing Nike and his development of Donda Industrial Designs also had Yeezy fans thinking Ye could be ready to distance himself from the Three Stripes sometime soon. Ye then reignited the fire over Yeezy Day, where he claimed that adidas has gone ahead with the day without his permission, and authorised restocks of old styles and the creation of new colourways that he hadn't signed off. With the feuding seeming far from over, we'll be keeping a close eye on this to see how it develops!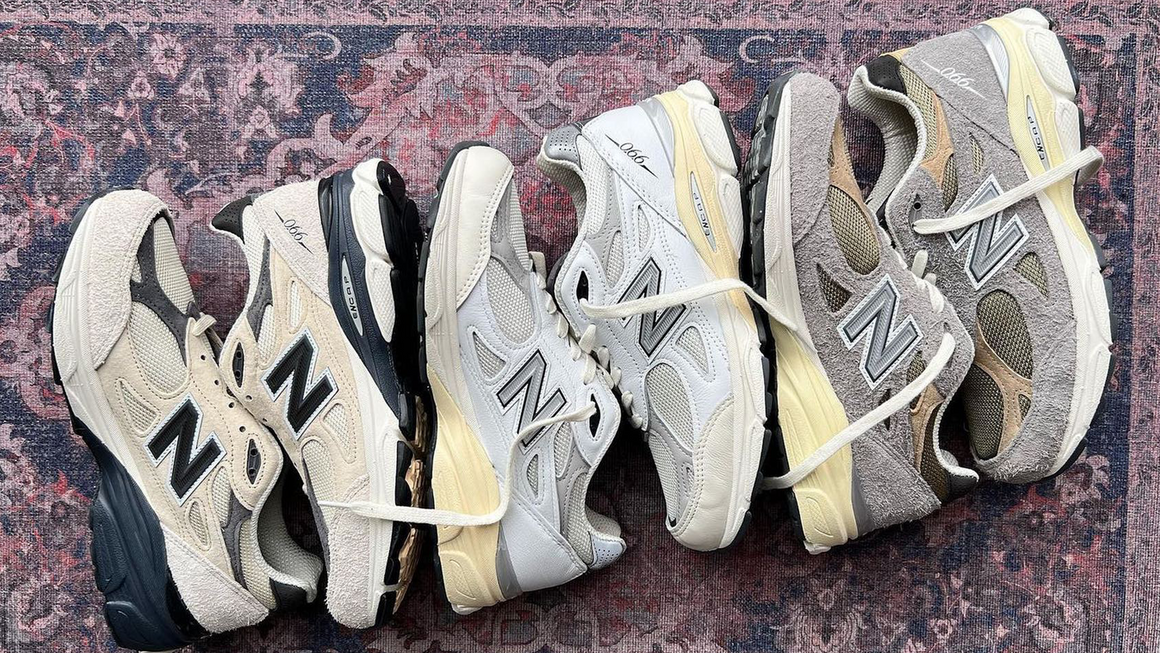 Teddy Santis' New Balances Dropped
If you hadn't already heard of Teddy Santis before 2022, we're pretty sure you'd recognise his name now. The founder of Aimé Leon Dore was announced as the Creative Director of New Balance's Made in USA line last year, after a number of successful NB x ALD collabs. Santis then worked behind the scenes for a year, before launching his Made in USA collection worldwide in 2022.
Marrying the Boston brand's aesthetic with Teddy's New York native vibe, the collection focused on three iterations of the NB 990 silhouette, the V1, V2 and V3, alongside apparel basics like sweats, tees and hoodies. The first 990 pairs debuted in New Balance's signature "Marblehead" grey, albeit with elevated materials like hairy suede that gave the pairs a luxury look and feel.
It wasn't really just New Balance that felt the knock-on from the Teddy Santis effect. Whilst the days of ripped skinny jeans, TLOP merch and Ultra Boost are well behind us, 2022 does seem to have been the year that streetwear seems to have really grown up. Not only has ALD's prominence within the market inspired a lot of brands to adopt more tailored styles and a more refined approach to basics, but the overall aesthetic seems to have been adopted by a number of labels, and even Instagram mood board accounts that have since been able to leverage their own brand collabs.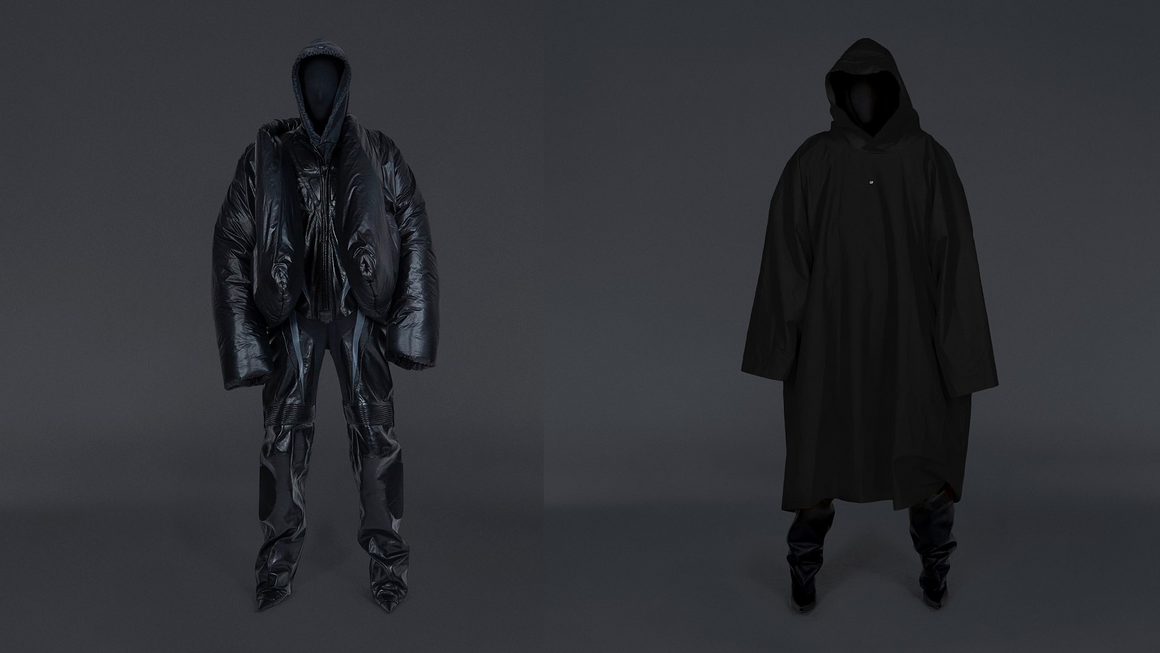 Yeezy & Gap Joined Forces with Balenciaga
Yeezy Gap made headlines when it first surfaced in 2021, but the partnership was taken to new heights when it was revealed that Balenciaga would also be joining the collaboration. The Yeezy Gap Engineered by Balenciaga collection initially dropped on the 22nd of February, and saw a mix of merch style pieces, with a more avant-garde drop following later in the year.
The three-way collaboration signified another step in Ye's working relationship with Balenciaga's Creative Director Demna Gvasalia, who coincidentally dropped his surname shortly after Kanye. Demna had previously worked on the art direction for Ye's DONDA listening party, and also helped to 'Engineer' the merch for the 'Free Larry Hoover' concert. At the same time, Ye had been spotted sporting Balenciaga more often than Yeezy, and his ex, Kim Kardashian, also went on to feature in Balenciaga campaigns and runway shows. Shortly after the collab dropped in GAP stores, Demna announced that the partnership would be ending, calling the collaboration a 'Step No.1' for Ye's brand. What's step No.2? We'll have to wait and see...
So there we have it, the biggest fashion stories of the year so far. With a few more months left to go, we can't wait to see what happens over the rest of the year, so make sure to stay locked to The Sole Supplier for all the latest streetwear and sneaker news!
Want more fashion content? Why not check out: