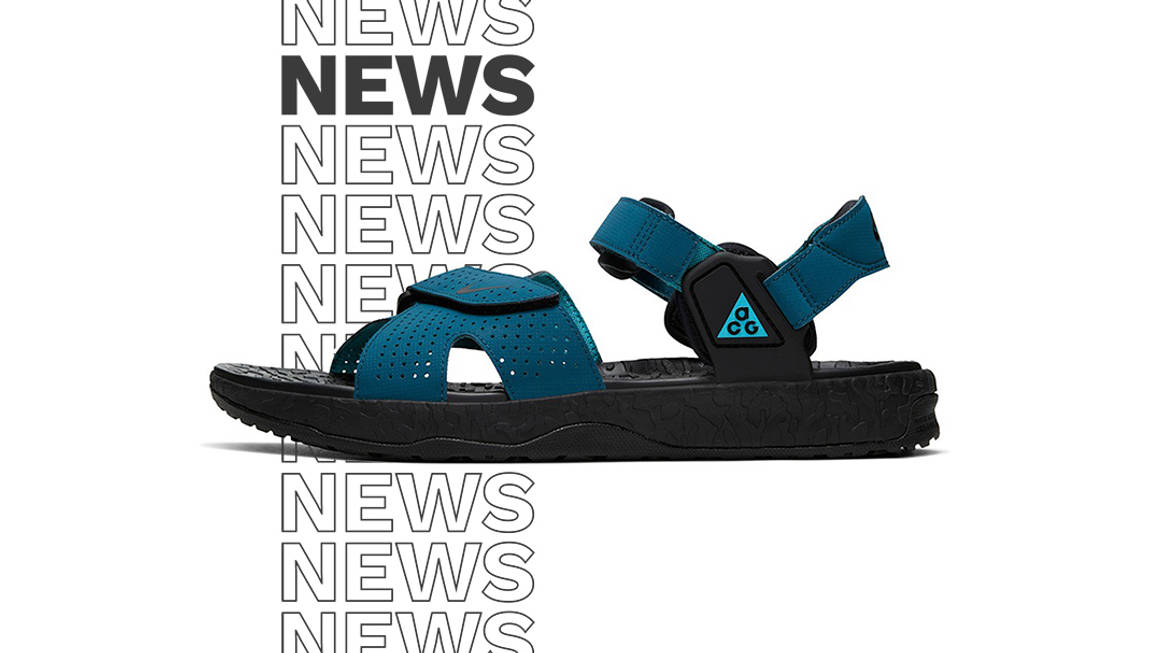 The Nike Air Deschutz ACG Hails All the Way From 1992
If you're a fan of Nike then we're sure that by now you must've come across it's fabled ACG line. If not, then let us introduce you. ACG, or All Conditions Gear is Nike's very own outdoors-ready line, and alongside producing functional and rugged footwear and garments, it's also created some pretty hyped releases along the way! For Nike ACG's latest release, the line has rejuvenated the Air Deschutz, a sandal-style offering that was first introduced in 1992.
A lot of ACG releases draw inspiration from the vast history behind the label, with vintage colourways and retro logos becoming a fan-favourite. The Air Deschutz is no exception to this rule, with a bold '90s style logo featured on the sole.
These summer-ready sandals are one of the best releases we've seen in a while from the Oregon-based brand, so if you're looking for a pair to elevate your rotation then look no further! With the warmer months just around the corner now, channel the retro style yourself by matching these with a clean pair of shorts and a basic tee for a guaranteed-classic summer fit!