We all know that trends come and go, but some definitely stick around for longer than others. A number of sneaker trends have been making their way onto the scene since the back end of last year, and best believe that a fair few of them are here to stay. From retro styles to unexpected textures, extra-terrestrial-inspired silhouettes to a high-fashion takeover, these are the sneaker trends set to dominate 2022.
2022 Sneaker Trends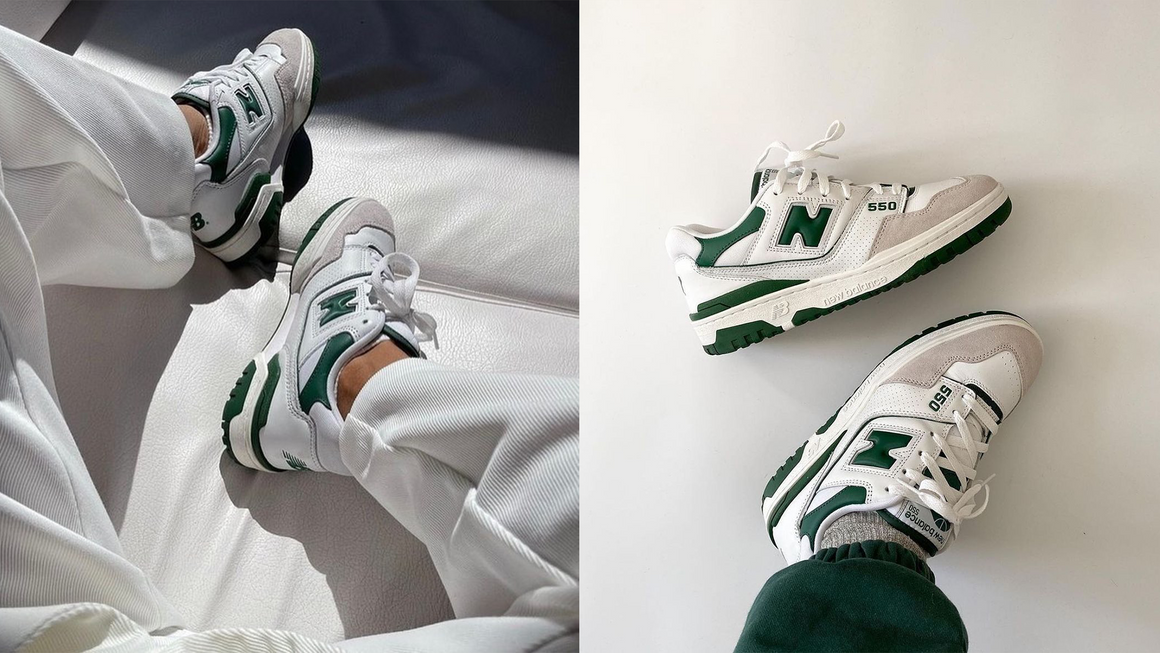 202-who?
You thought the New Balance 550 was everywhere last year? Just you wait! We're predicting big things for retro-inspired silhouettes in 2022, with vintage and old-school-style kicks everywhere you look. Trends always come back around, and sneakers can often fall out of favour to reappear just a few years later, so here's what to expect for 2022.
Retro-style silhouettes are already set to be big this year. Not only do we expect to see a few more Jordan 2s floating about (thanks to the late Virgil Abloh, of course) but rumour has it, we're set to see a rerelease of the Air Max 1 "Big Bubble," and general releases will continue with the 80s inspired New Balance 550 and adidas Forums. The Nike Cortez could also make a comeback, thanks to the Beaverton brand's upcoming collaboration with Union LA, and the 40th anniversary of the Air Force 1 could mark the return of the iconic AF1 Mid.
For silhouettes with a little less heritage, we can still expect to see some vintage detailing, whether that be distressed fabrics, or pre-yellowed insoles. The era of the box-fresh, crease-free kicks could well be done for now, but we're sure to see it again in a few years' time.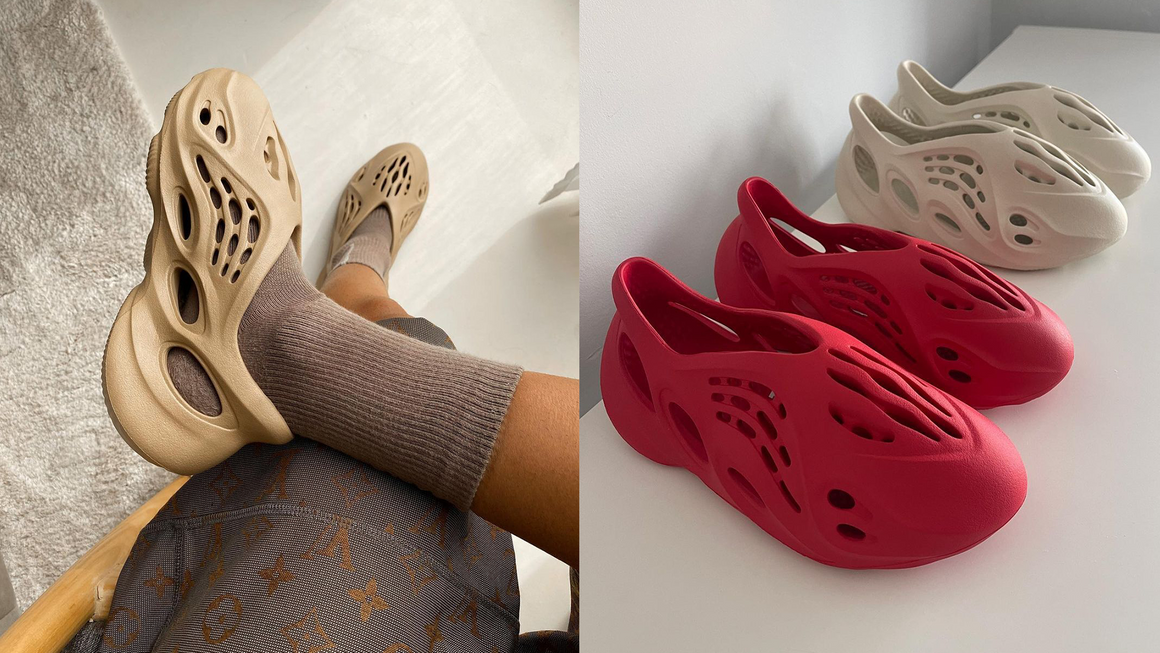 Future Forecast
On the flipside, futuristic sneaks are also going to have a huge year. We've seen multiple brands hedging their bets on fashion-forward footwear, with team Yeezy leading the way with the Foam Runner, and Salehe Bembury proving his pioneering design skills with the Crocs Pollex Clog. Both of the slip-on silhouettes have been crafted from foam (the Foam Runner incorporating an algae mix) to create two wildly futuristic silhouettes that saw incredible success in 2021.
Whilst we're not sure other brands will be quite as daring as to create something in line with either the Foam Runner or Pollex Clog, it's likely we'll see some styles take on more technical attributes for 2022. Quirky design aside, 2022 is also set to be big for brands with future-forward technicality at their core, with the rise of Gorpcore setting things up nicely for brands like Saloman and HOKA to take on the year.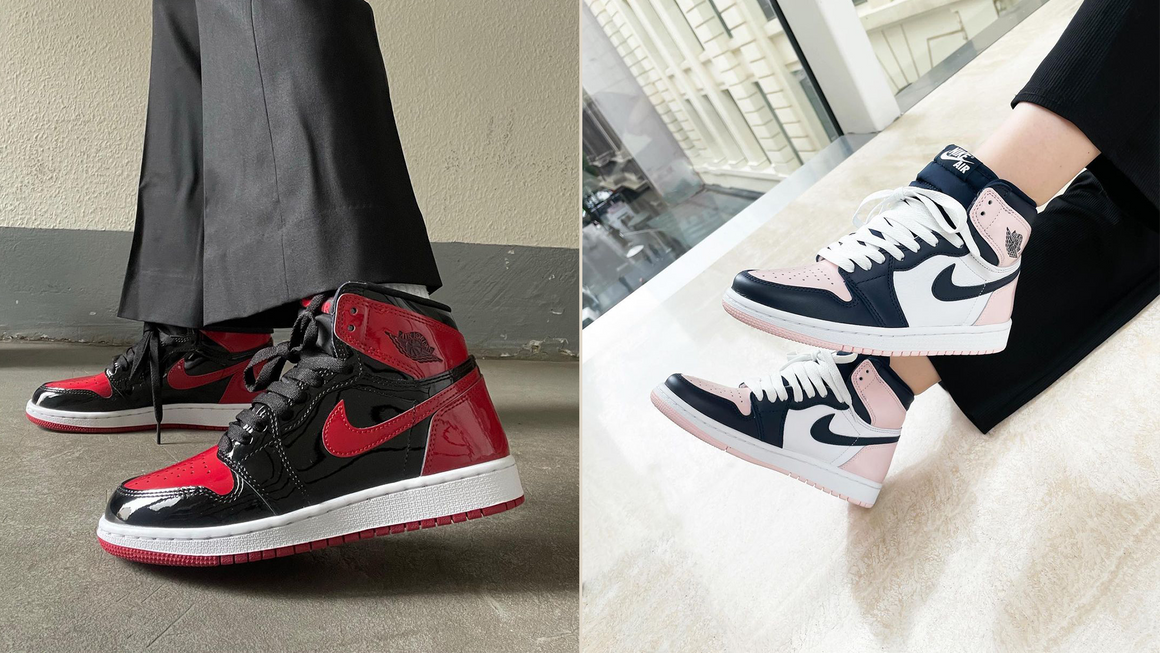 Pretty in Patent (and Platform)
In case you weren't already aware, patent paneling is looking to be big this year, especially on silhouettes like the Air Jordan 1. We've already seen the iconic Bred AJ1 get a patent makeover, but the detailing is set to continue on other releases, such as the AJ1 "Atmosphere" and the rumoured Valentine's sneaker, the AJ1 Low "Pomegranate." Now, unless you were living under a rock last year (and tbh if you were, we wouldn't really blame you) you'd know that all Jordan 1 models had a massive year, and we can only attribute this new penchant for patent as a result of more female sneakerheads getting into the game. Is it really what we want though? Maybe, maybe not. If it's not your thing, there are plenty of other trends to hop on – as always, you do you!
In a similar vein, stacked soles could also continue way into 2022. Platform-soled sneakers enjoyed success in the form of the Dunk Low Disrupt, and the Converse Run Star Hike was named as one of the hottest sneakers of 2021 by Lyst. This coming year is also expected to see the launch of the controversial LV8D Jordan 1, which is so far set to come in Bred, White and Grey and Tan colourways.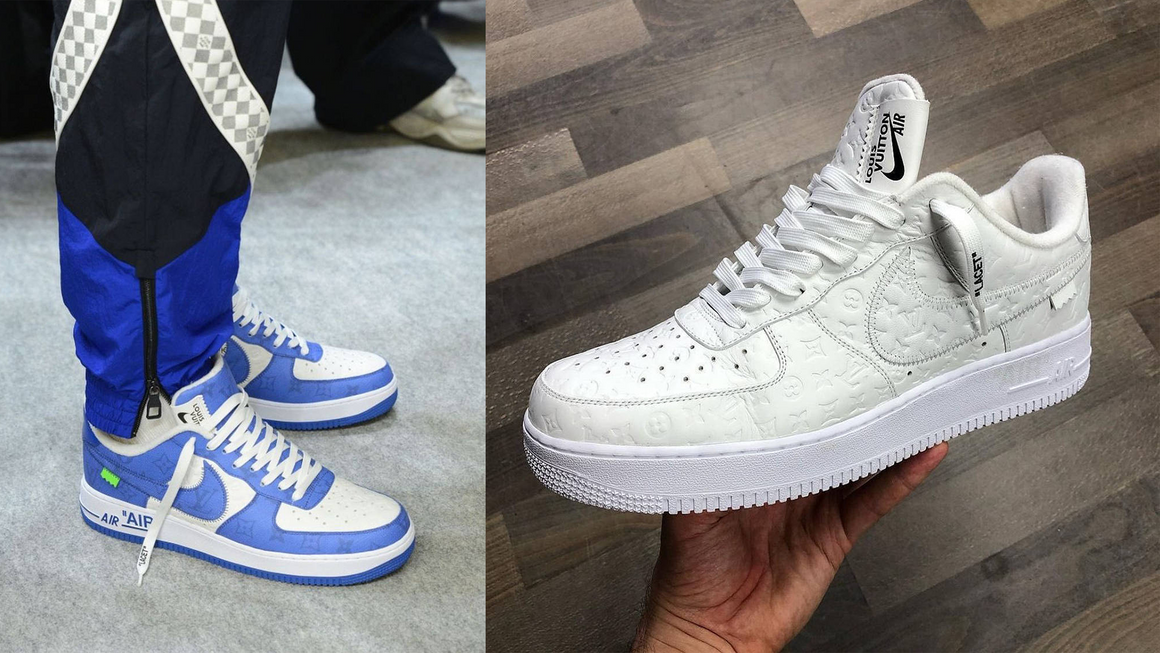 High-end Collabs are Big Business
Much like the rest of the fashion industry, high-end collabs will be going strong in the sneakersphere too. A lot of designer brands have been trying their hands at luxury kicks, with few really able to achieve mainstream success, so it's only natural that these brands look to the real experts to help execute their vision. Already set to launch this year is Prada's take on the adidas Forum, and if we're really lucky we could also get the Louis Vuitton x Off White x Nike Air Force collection that was previewed at Virgil Abloh's posthumous LV show. Last year we also saw Miu Miu send some New Balance down the runway, so keep your eyes peeled for those to hit the shelves too.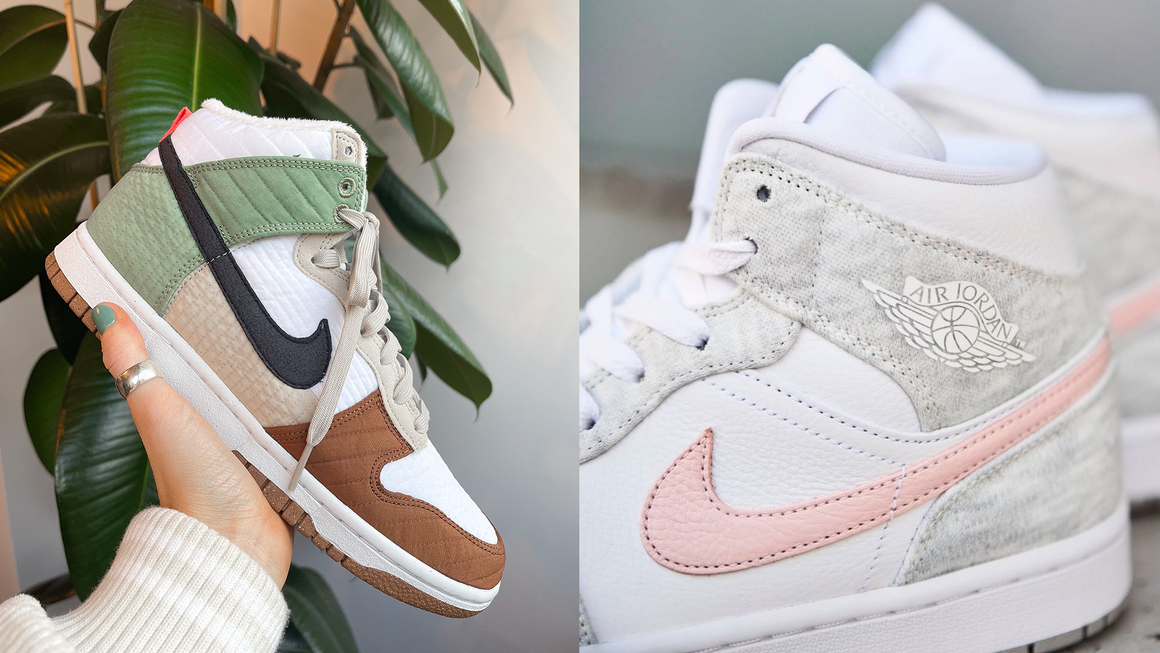 Material World
Fortunately, it's not just patent panelling that'll be getting a look in this year. Like most of the fashion world, the sneakerverse is set to explore a number of different textures too. From the unconventional but high-end detailing seen on the Swarovski x Nike Air Force 1s, to more rough and ready textures like the cork soles on the Union LA x Nike Cortez, brands are swapping out some of that plain leather in favour of more interesting fabrics. Expect to see more crushed velvet, sherpa and chenille across women's styles, as well as rough-and-ready mesh, hairy suede, and ripstop fabrics on more rugged silhouettes.
Which trends are you looking forward to seeing the most? Be sure to let us know over on Twitter, and tag us in your Instagram pics to show us what you're rocking already!