Will Christmas drawing closer, Champion x Hasbro have joined forces to celebrate the upcoming holiday season. The unlikely pairing has come together to deliver a bold and playful take on a range of signature Champion looks with all the designs drawing inspiration from some of Hasbro's most iconic games.
With Monopoly, Twister, Candyland and Scrabble all products of Hasbro's illustrious stable, there are a wealth of influences to fuel this joyful collaboration. For instance, we see Scrabble letter inspired graphic styles decorate the outer of Champion's signature Reverse Weave hoodies and sweatshirts.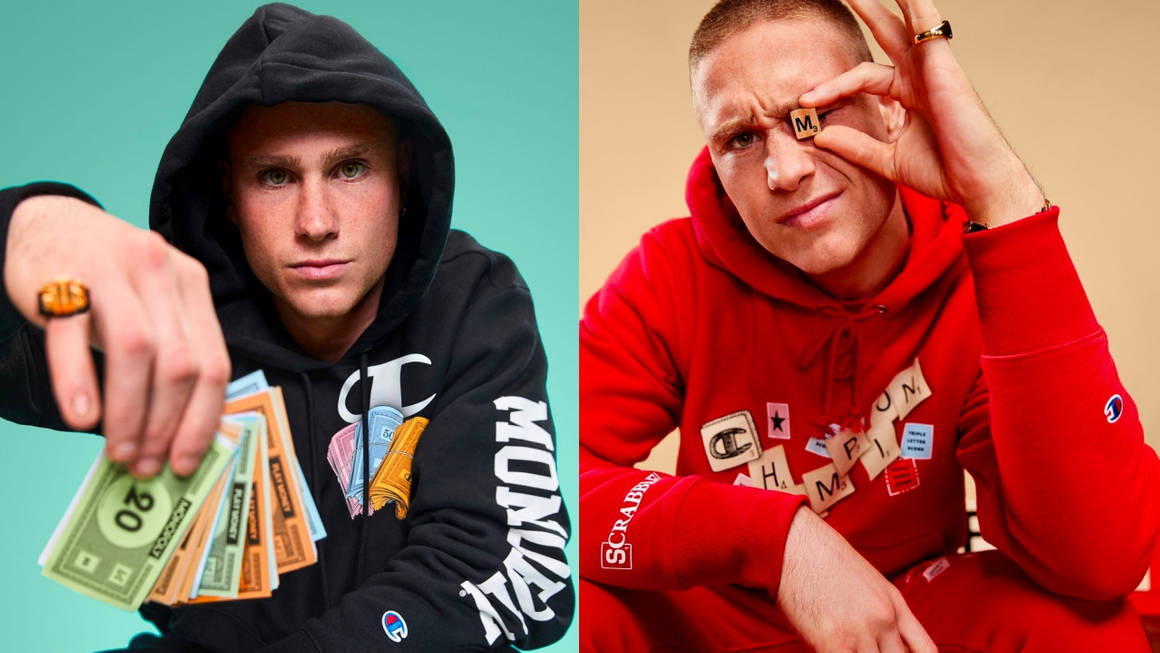 Elsewhere in the collection, a range of Monopoly inspired pieces are featured. The front of selected pieces sports a trio of Monopoly cards alongside Champion's signature "C" logo. In addition, a large "Monopoly" spell out is featured on the left sleeve.