You would be hard pressed to find someone who has made as much of an impact on the fashion and graphic design world as Jeff Staple. The founder of New York visual communications agency Staple Design and the Reed Art Department, he has collaborated with a ton of brands including Clarks, New Balance, PUMA, and of course, Nike.
An absolute OG in the industry, we sat down with Jeff Staple himself for our latest "Under The Influence" segment to discuss his humble beginnings, hype culture, his favourite sneakers, and so much more!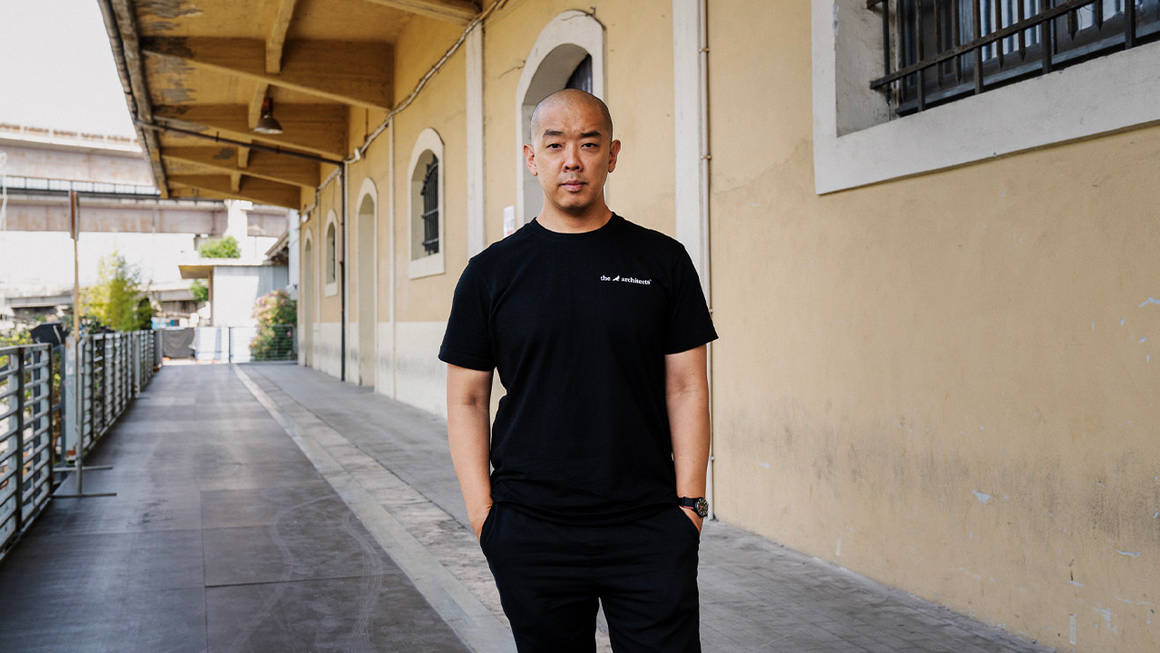 Reed Art Department is one of the world's most exciting visual communications agencies. How did you get started in design?
Thanks for the compliment! I actually didn't even realize "design" was a possible career choice until I was a first year college student at New York University. I've always been "creative". I was always really into sneakers, comic books, Nike ads, etc., but I never thought creating them was actually a way to make a real living.
As a fellow Asian guy, did your family ever doubt your career choice or were they okay with it?
They totally doubted my career choice. I dropped out of NYU with a journalism degree after two years. Then I transferred to Parsons School of Design and then dropped out again after another two years!
It was hard to explain to my Asian parents that I was dropping out of school to just print tees. I didn't even have a business model and didn't have a vision for what Staple could be. My mom thought I went crazy. In fact, it actually got so bad that I didn't talk to my father for about ten years after that.
You stylise your name as jeffstaple. Where did that even come from?
Actually, I didn't want to be called "jeffstaple". The people in the culture, the shops, the fans; they just started calling me that. I named the brand STAPLE because I wanted to make something that represented a raw essential element you couldn't live without and people just started calling me "jeffstaple".
It got to the point where people would book flights for me under the name "jeffstaple" and I wouldn't be able to fly! But my official government name is still Jeffrey Ng. I haven't legally changed it—yet.
Looking back at your career, is there a single moment that you're most proud of?
There are so many moments, man! Multiple times a year, or a month, or even a week, I am shocked at what life has given me. There's definitely no single moment, but I would say the overall consistent thing has been my team.
I'm most proud that this little thing I started as a one-person art project has grown to encompass so many people—and those people have families and kids—and all those people are being supported because of a single T-shirt that I printed. That's still mind blowing to me even till this day.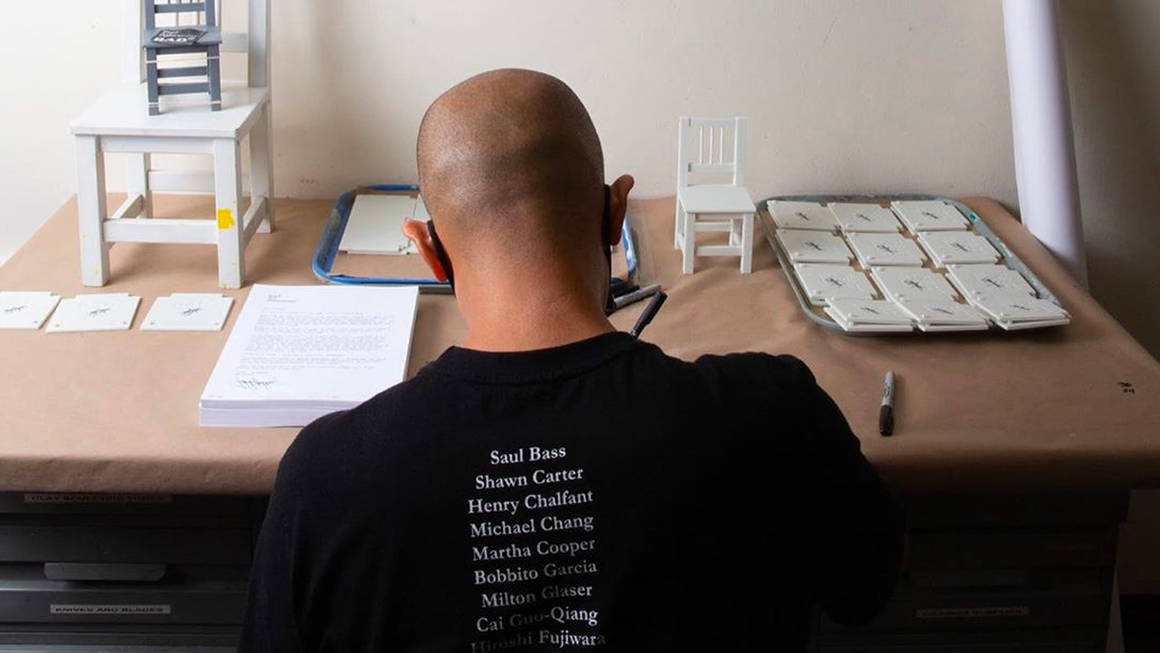 What is your opinion of hype culture? Has the streetwear scene changed much over the past two decades?
In some ways it's changed a lot and in other ways it hasn't changed at all. The biggest change is social media and the ability for creations and designs to spread globally from anywhere in the world. Twenty years ago it was a "discovery" thing. You had to go there physically to be a part of it.
On the other hand, the essence is that this a subculture and the meaning behind the community is what drives people to support that. At the end of the day, everyone is just making white tees, right? But what logo is put on that tee represents that brand and that creator, and if you support it, it also represents a part of you. That's pretty special.
Tell us about three up-and-coming fashion brands that you're most excited about and why?
For some reason, I'm into really niche brands that aren't even really brands, they're more like merch. I've been wearing a lot of ColorsxStudios, A24 Films and dft.nyc.
What's your favorite sneaker at the moment and why?
Definitely the Nike Space Hippie. I like the concept behind the line of improving the way shoes are made. They're not traditional looking sneakers, but I think they are a great balance between innovation and environmentalism.
I can't chat with you without mentioning 2005's Pigeon Dunks. How did you find out about the riots and what was your reaction?
I found out first hand by walking to work that day and seeing the crowds gathering. They kept on growing and eventually chaos broke out. To be honest, at that point in time, I was just trying to get through the day. Even immediately afterwards, it was a great, successful drop— but nothing like historic.
It was really only after many years when I realized this shoe really meant something to people. The people after all decide what is a grail, and fifteen plus years later, the legend of the Pigeon keeps going and going.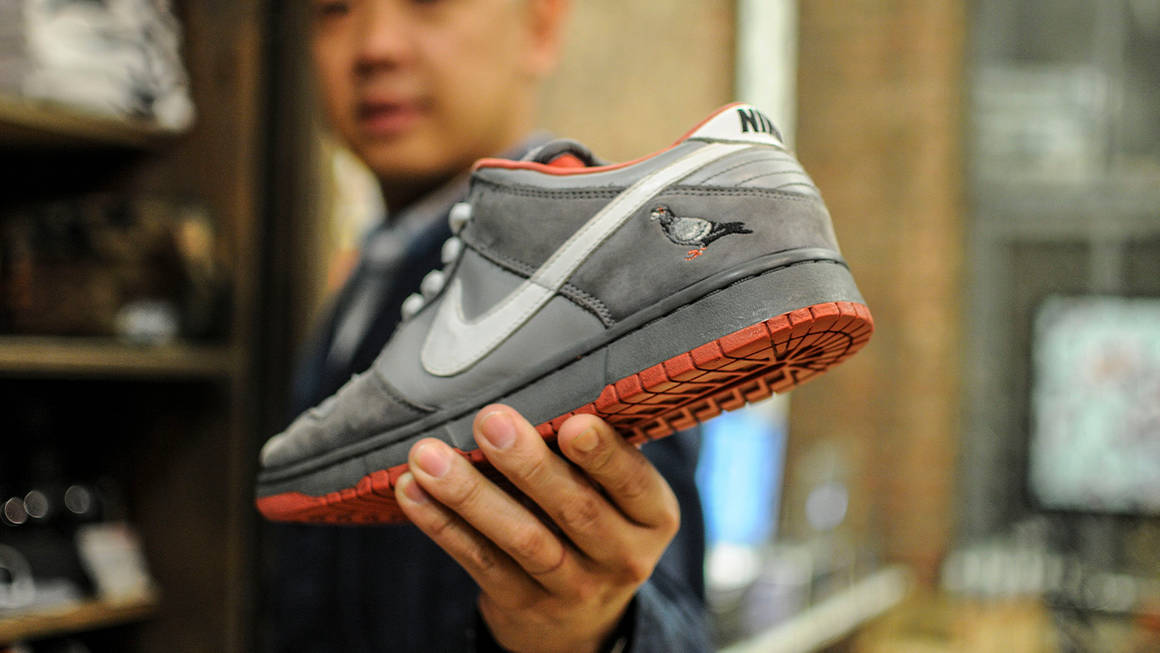 What's your obsession with pigeons anyway?
To me, pigeons are the unofficial mascot of New York City. All New Yorkers, in fact all urban dwellers, can relate to what a pigeon goes through. Their hustle, their survival skills and their ability to thrive through extremely tough conditions is inspiring to me.
How have you been keeping busy over quarantine? Have you taken up any new hobbies?
Super busy actually! I'm just trying to stay active—both mentally and physically. I started running, boxing and overall getting into better shape. I've lost 20 lbs since March!
Is there anything exciting that you have coming up?
Always! Just keep your eye on @jeffstaple and @staplepigeon for the latest, but the tail end of 2020 is gonna be super amazing.
Do you have any advice for aspiring designers out there?
I don't know what the secret to success is, but I do know the secret to failure — it's trying to please everyone.