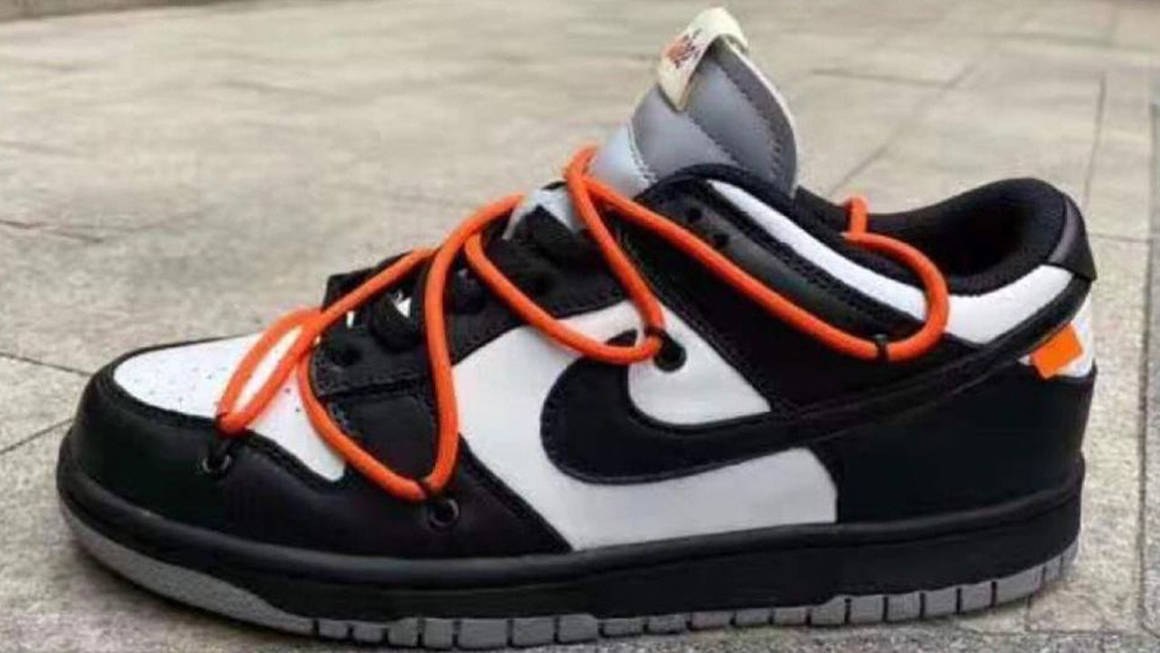 Up Close With the Off-White x Nike Dunk Low "Black White" & "Black Grey"
Virgil Abloh just doesn't hold back, does he? After a massive year with the Air Jordan 4 and the Air Jordan 5, it looks like he'll be going all out on the Dunk Low in 2021. After taking a glimpse of the "White" and the "Black", we're now getting up close and personal with the Off-White x Nike Dunk Low "Black White" and "Black Grey", and we like what we see.
Working on the same winning formula as the three other Dunk Lows that the Off-White founder dropped back in 2019, the "Black White" and "Black Grey" feature sleek and simple designs. Crafted from a full leather construction, a Nike Swoosh shoots across the side panels, while technical verbiage adorns the medial side for that deconstructed aesthetic that we all know and love.
Of course, you can't talk about this Off-White x Nike collaboration without mentioning the trail shoe-inspired lacing system that not only uses the classic setup but also reinforces everything with zig-zag laces that make their way across the entire upper. While this certainly isn't anything new or extraordinary by any means, it still makes us look twice every time we see it.