Sometimes when you don't feel like bringing out the inner chef in you at home, you resort to fast-food and we are all guilty of it, let's admit it. Nothing is much easier than ordering your go-to combo at Mcdonald's since you're familiar with the menu, whether that's a 20 chicken McNugget Sharebox or a Happy Meal, you're still going to devour that meal. That also goes for us sneakerheads, nothing is going to stop us from getting our hands on the most limited sneaker releases almost daily. Coming right up is the adidas Pro Model 2G "McDonald's All-American Game", set to release in the next coming weeks, the German sportswear label graces their classic retro basketball shoes into a fast-food-inspired makeover and we're absolutely lovin' it!
It was not that long ago since the roster for the upcoming 2021 McDonald's All-American Game was revealed, however, due to the ongoing COVID-19 pandemic, the highly anticipated high school basketball showdown been cancelled. On the other hand, the good news is that adidas is still proceeding with the release of the themed sneakers as the proud long-term sponsor of the event.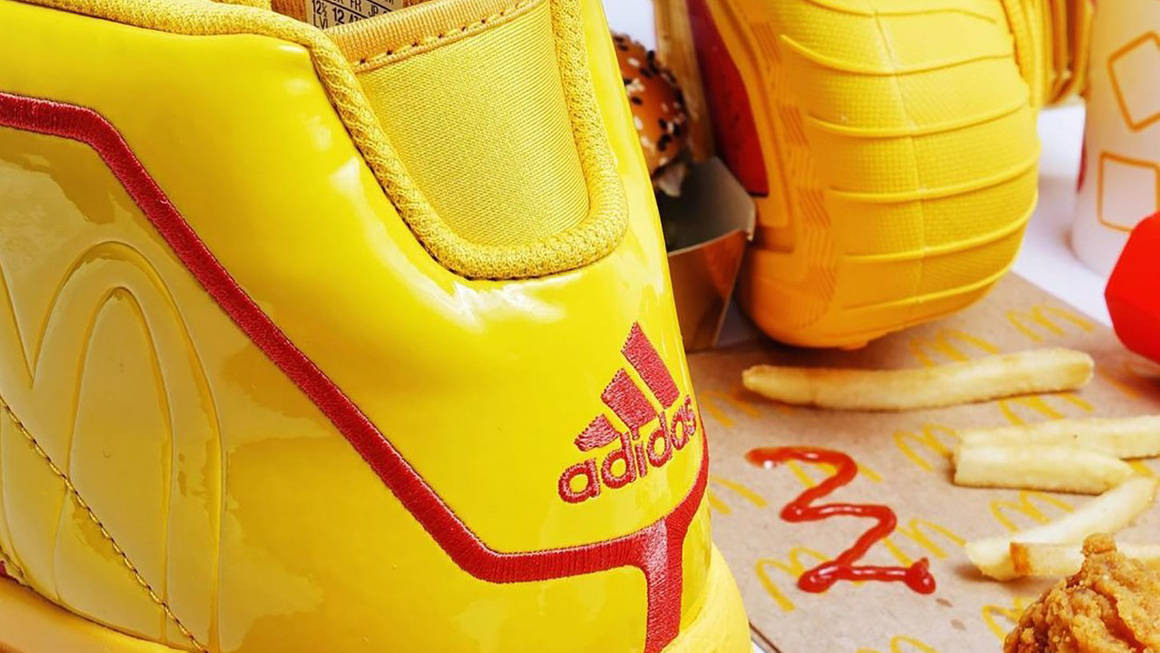 Neatly prepared with a synthetic leather upper, adidas' iconic rubber shell toes are still present as ever on this variant to provide additional toe protection, generally speaking if you're wearing these on the hardwood court. It only takes a matter of seconds until you recognise the colorway of this all-new adidas Originals Pro Model, the glossy-coated yellow base is an obvious direct nod to the colour theme of McDonald's, and upon further inspection, you'll find an outline of the fast-food restaurant's signature Golden Arches logo debossed on the lateral heel panel.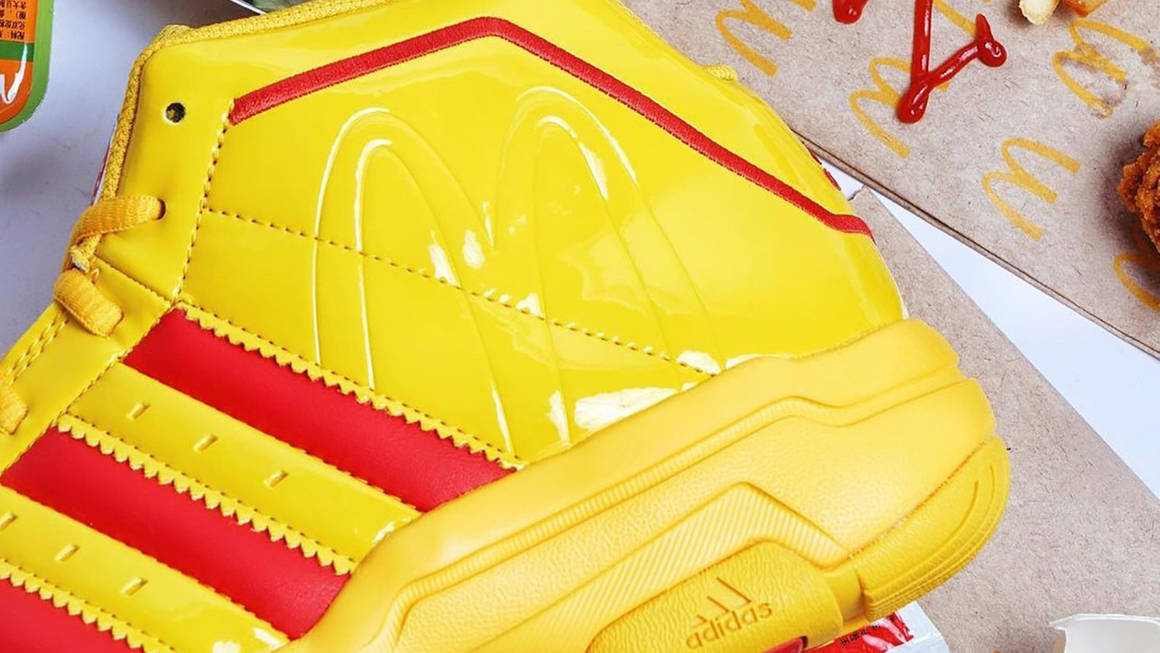 Elsewhere, adidas' instantly-recognisable Three Stripe branding across the side dips into a crisp red tone, which is commonly used by most fast-food chains as it is said to be a trigger to people's appetites, thus inviting them to dine in to satisfy their hunger. This look is then continued across the collar, as well as the forefoot where the chain's famed "i'm lovin' it" slogan is spelt out. Completing the playful theme is the McDonald's All-American Game circular emblem stamped on the tongue joined with co-branding details on insoles and heel alike.
Pretty much nothing else is known about the adidas Pro Model 2G "McDonald's All-American Game" at this moment in time, but we have no doubts that these are going to launch very soon. Let us know which Happy Meal toy you get with these kicks, and while you're here, did you know adidas Confirmed Is Finally Coming Back to Europe? To make sure you don't miss out on high-heat releases like this one, stay locked in right here at The Sole Supplier to stay in the know of all adidas trainer release dates.