A couple of months ago, a letter which appeared to be from Nike leaked. Addressed to a retailer, it alleged that due to supply chain issues, Nike were bringing all release products in-house until Autumn 2022. Whilst the brand have neither confirmed or denied the move at this point, we do know that brands have been struggling with meeting supply chain deadlines for the majority of the year. We've seen release after release pushed back when they didn't have the stock, but the possible move begs a bigger question - could, and should - the industry move more towards a direct-to-consumer model in the future?
We've all heard about the so called "death of the high street" by now, but it seems to have limped on for a while, propped up by the big players like size?, JD and Footasylum. However, stats from the United Nations suggest that following the COVID-19 pandemic, global e-commerce sales jumped to $26.7 trillion, with the UK seeing a 7.5% spike in online transactions during the same period. But whilst walking down a shopping street in 2021 actually feels busier than ever (we have a lot of lost time to make up for), the direct-to-consumer model doesn't just threaten the high street, it affects online multi-retailers too.
There are many reasons why brands may consider bringing their operations in-house rather than selling through retailers. Not only did the pandemic accelerate online growth, but social and political factors such as Brexit, rising rent costs and inflation can also help to trigger a move away from both stores and multi-brand retailers. But if more brands were to jump on the bandwagon, what would this mean for the sneaker and streetwear scene?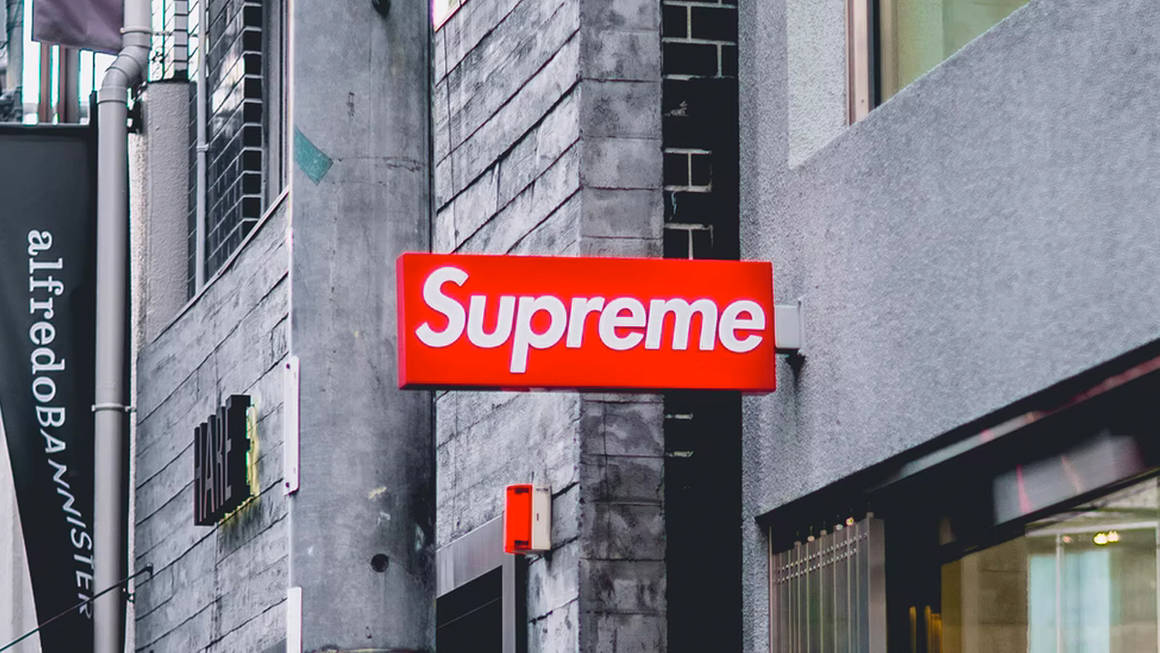 Okay, So What Does Direct to Consumer Actually Mean?
Moving to a direct-to-consumer business model is actually a pretty old-fashioned way of shifting your stock, but does allow for brands to have a lot more control over the entire process. Think about it, back in the day most people would buy direct from their local butcher, bakers, dairy – you name it – until supermarkets took over the entire supply chain and promised cheaper products from further afield to guarantee more choice and lower prices. A direct-to-consumer model doesn't necessarily have to mean it's a fully e-commerce business though, stores are still likely to pop up both on the high street and in flagship locations, but the products would not be sold through a multi-brand retailer.
Supreme: The Brand Doing D2C Right
One brand that has always followed the D2C model, bar a boutique experience within Dover Street Market, is Supreme. The brand has always had its own stores, and their e-commerce site (which actually makes up 60% of their revenue) is always there for those who can't make the line-ups or would prefer to bot their way in.
Managing their own stores and site means that Supreme can control everything from when the products drop, to exactly what's dropping (with the ability to be more secretive about it) to their own staff members selling the stock. Having control over the entire process is a way for the brand to protect its prices, integrity and image from start to finish.
When VF bought Supreme in 2020, they did so with the intention of acquiring the knowledge Supreme had on creating a D2C offering and extending this to their other brands, which include The North Face, Vans and Timberland. Whilst Supreme fans were quick to take to social media worrying about the future of their favourite brand, VF were quick to respond by reassuring them that "they wouldn't even know we were here."
In an earnings call transcript from 2021, VF stated that "understanding and focusing on our consumer connectivity is at the heart of our transformation journey. Our teams continue to activate capabilities to better understand and build more intimate relationships with our consumers, digitize the go-to-market process, and enhance and integrate the online and offline consumer experience." Their objective was to simply watch, listen and learn about the connection Supreme had managed to cultivate within their community and potentially apply the same strategy to their other brands in years to come.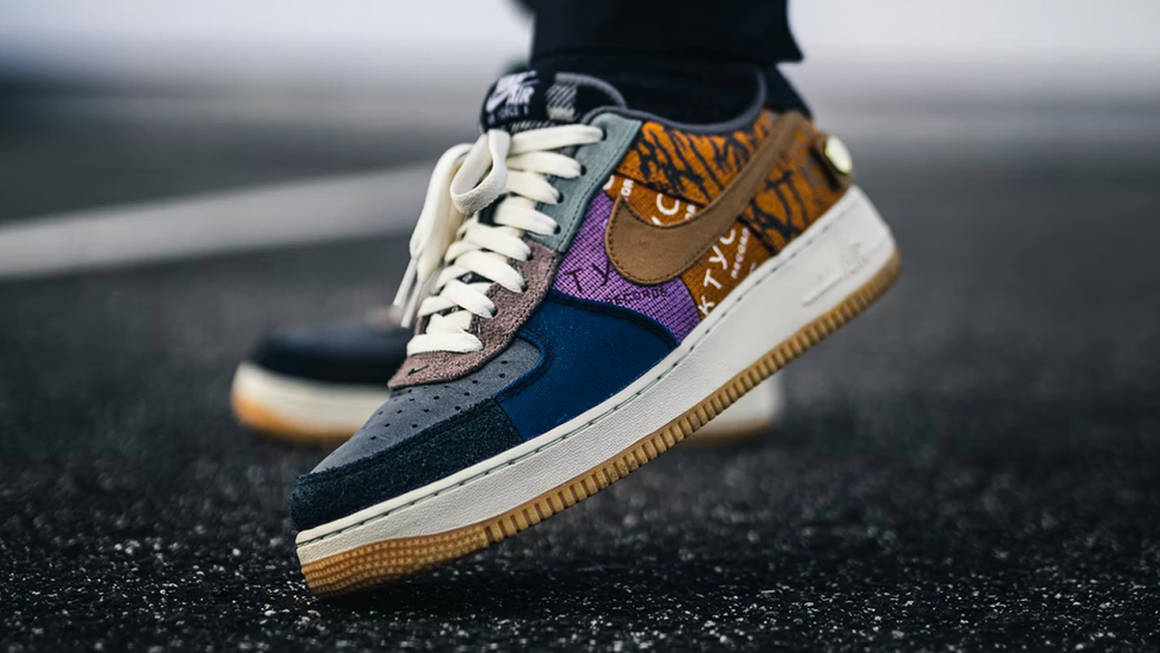 How Going D2C Could Help Brands
Going D2C allows brands to cut out the middle-men when it comes to the costs involved in logistics and couriers, and retailers and retail buyers. Whilst this allows for greater control and higher profits, it also places huge pressure on the brand to take on and fulfil these roles, however - during times like these when lorry drivers are in short supply, it may actually be easier and more cost-effective than sending stock to a retailer.
Removing these overheads, along with paying for space and POS in retailer stores also means that it's a model that allows for new businesses to thrive – just take a look at subscription services like Dollar Shave Club and Hey Estrid. A direct-to-consumer model would allow for brands to focus more on their marketing spend, and build their audience through digital and social media as opposed to brand exposure that relies on footfall or browsing traffic through mixed retailers.
What Would This Mean for Releases and Reselling?
The Effect on Drops
Nike's own move suggests that moving to a D2C model, at least for a while, is the best way to keep their release dates on track. Not only will they have more control over stock levels, based on shortages across early parts of the supply chain, but they also won't have to worry about delayed deliveries and coordinating release dates across multiple retailers. This means we're likely to see fewer date changes, and potentially more shock drops as stock becomes available.
Of course, stores that rely on the traffic that comes from limited edition products have every right to be worried. With the drop model now so engrained in the culture, stores were able to predict and forecast for key shopping dates in terms of revenue and traffic. With so many small, independent stores relying on the drop dates for big sales days, it may mean they have to adjust their strategy to stay afloat.
Another win for the brand in question though, is the ability to have much more control over any leaked product or news. With fewer retailers hearing about the products before the drop and a more controlled supply chain from start to finish, brands have the added benefit of being able to keep high-heat releases better under wraps, and release information on their terms. Take Supreme as an example, although we expect to see some leaks before the season starts, products generally appear in a lookbook, with many high-profile collabs remaining hush-hush until just before their launch date, and allowing them to enter the market with more of an impact.
What It Could Mean for Resellers
When it comes to being able to picking up limited edition product, it may make it more difficult to buy items in bulk than it currently is. Where resellers and consumers alike currently have the chance to enter multiple raffles at multiple retailers, limiting these drops to a central place, like SNKRS, is likely to result in a more even spread of product wins. Whereas stock from multiple places could easily go to one person, controlling the stock in this way makes it easier for Nike to control the number of entries and winners, even if this comes down to cancelling multiple orders.
This doesn't necessarily mean the end of the resale market, however. Ultimately, the driving force behind high-heat product is exclusivity, and being reliant on one place to provide that could make the scene feel even more competitive. Take Supreme for example, where products still constantly sell-out and resell for a much higher price. Holding the drop on one retailer makes people even more keen to get their hands on it, it just gives people a fairer chance at the same time.
What It Could Mean for Brands That Don't Adopt the Model
Of course, not every brand would dream of bringing their entire operation in-house, and for many, outsourcing the logistics, merchandising and sales to third party can actually be much more timesaving, especially if your team is fairly small. For a lot of small brands, getting into retailers such as Selfridges, END and SSENSE is a huge seal of approval, and a great way to reach new audiences. If the megabrands are looking to move out of this space, it could allow for much smaller brands to gain heaps of exposure.
Similarly, it could be a big opportunity for the other big brands to fill the space. For example, if adidas were to pull their releases from a retailer, a brand like New Balance could make the most of the free dates and hold community events such as launch parties to increase their presence within the community. Although the loss of a big brand's most profitable product is a huge issue for small retailers, and chances are the big brands went a fair way when paying their rent, there are new opportunities to get creative with experiences, new brands and pop-ups that will still bring people through the doors, and some pretty hot general release products that'll easily fill the gaps on the shelves.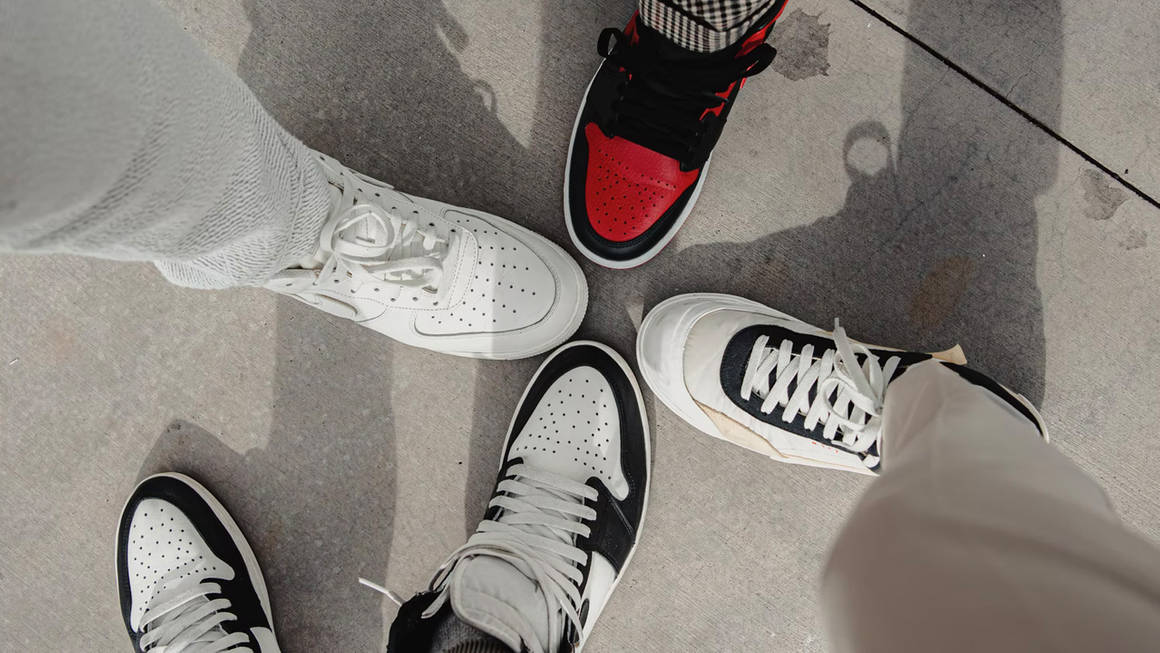 And Speaking of Community...
Could pulling your stock from retailers decrease the feeling of community around the brand? Supreme suggests not – in fact, possibly the opposite. Once compared to the likes of Chanel for its consumers loyalty, Supreme's community spirit continues to stay strong even after two buy-outs and although its original audience is getting older, it still manages to cross the Millennial-Gen Z divide. Although its Thursday in-store drops were once the beating heart of the streetwear scene, the brand still manages to maintain its relevancy through online communities, such as Supreme Talk and Supreme Subreddits.
Thanks to a little thing called COVID, it seems that community-focussed releases (think, camp-outs) are way behind us, and many stores have already stopped running releases on a first-come-first-served basis due to the added health and safety issues. The rise of the raffle had already reduced the social element of release day, so simply moving the raffle to one place likely won't have much effect. Brand events will still be brand events, just not held in someone else's store, and meet-ups will still be meet-ups. Social Media communities will continue to debate, barter and thrive, and people will still gravitate to people who share the same interests.
So, Will Going Direct-to-Consumer Change Much?
With the sneaker industry as a whole moving towards becoming more digitally focussed – from everything from online raffles to digital communities, it's no surprise that brands may be looking to move away from traditional sales methods. Moving the process to a direct-to-consumer model allows for brands to have more control over releases, profits and brand image, without upsetting consumers over increased prices to cover the costs, and ever-changing release dates.
Whilst we're yet to understand fully the effects on smaller retailers, the opportunities presented for them to potentially move into more experiential spaces could also give people all the more reason to head back to the high street to check-out drops from other brands, instead of sweating over an app at 8am. And it's all the more likely that buyers will be looking for the next big brand to help fill the void, which'll give many more opportunities to new designers. Ultimately, if you're going to buy a shoe from Nike, your best bet is to head to SNKRS anyway, and if in-store pick-up isn't really on your radar, chances are you won't even notice the difference.