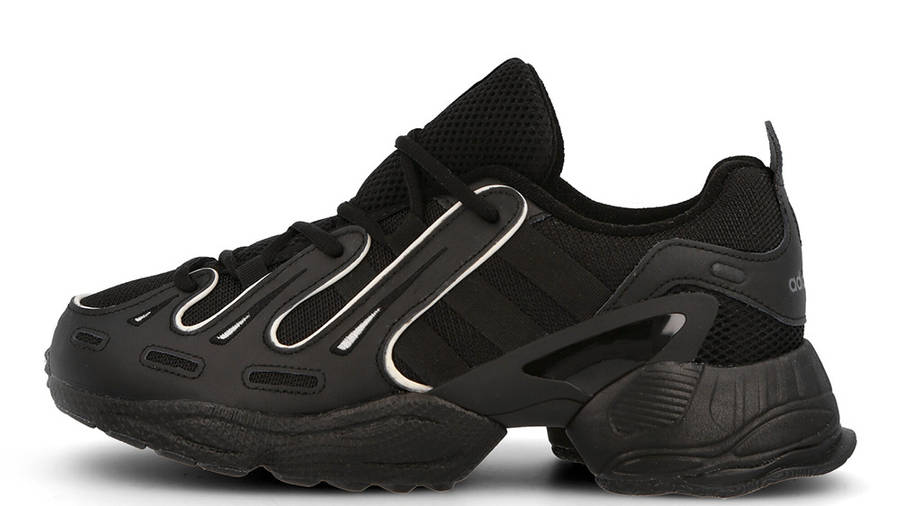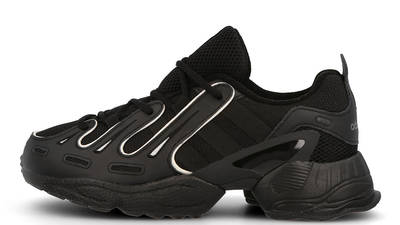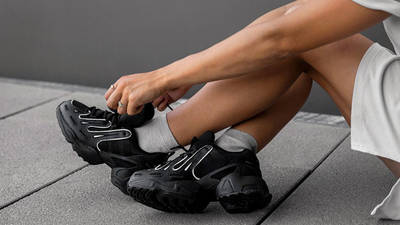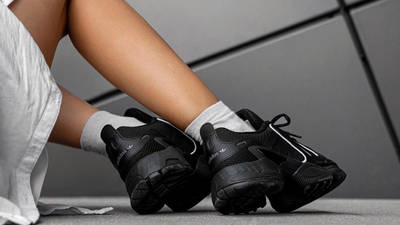 adidas EQT Gazelle Black
The adidas EQT Gazelle Black is as stealthy as it gets. A culmination of every chunky Three Stripes sneaker since the beginning of time, this shoe fuses designs of the past with elements of the future to create a sneaker that's made to turn heads. Available right from adidas UK and select stockists, here's everything that you need to know!
Painted in a murdered out 'Triple Black' colour scheme, the EQT Gazelle Black is the Three Stripes' latest foray into the world of retro creps. Part of the coveted Equipment line that debuted back in the '90s, this shoe is crafted from ultra breathable mesh with premium smooth leather panels throughout, hitting the toe box panel that stretches across the midfoot to create the shoe's lacing system – something that's extremely rare for any trainer design. Down below, you'll be greeted with an insanely thick midsole that features an exaggerated heel. This is beautifully sculpted with a slew of lines and grooves to mimic shoes of the past. What is there not to love about the adidas EQT Gazelle Black?! A shoe that thinks outside the box, you've never seen anything quite like it! The only think that you a describe it as is a retro take of the upcoming Yeezy 451, and that's definitely a compliment.
Read more