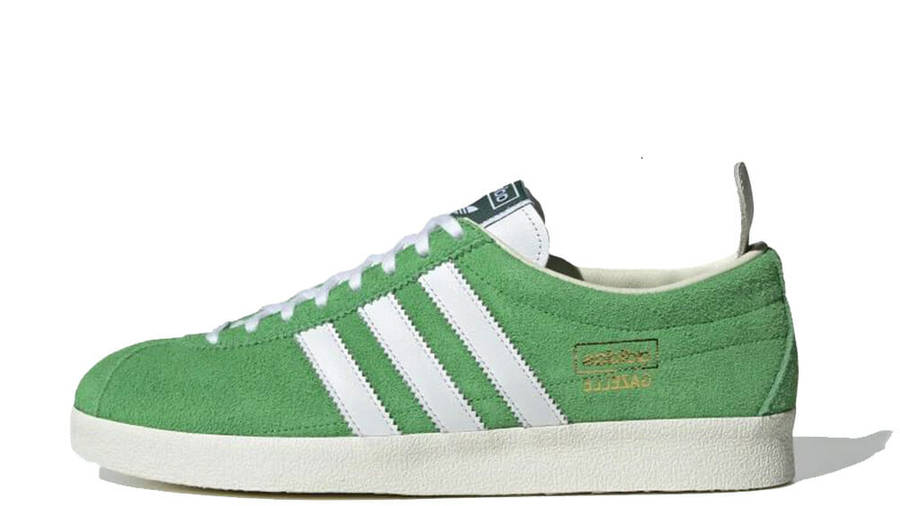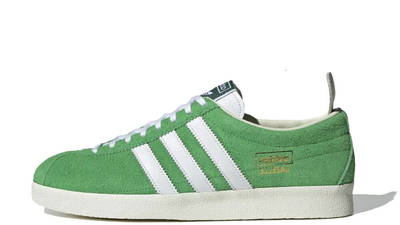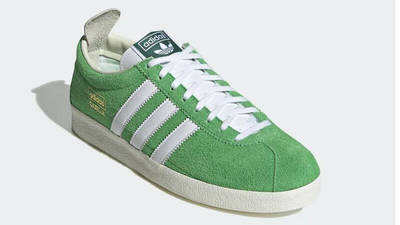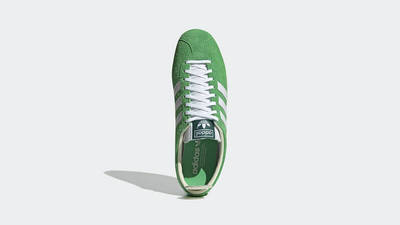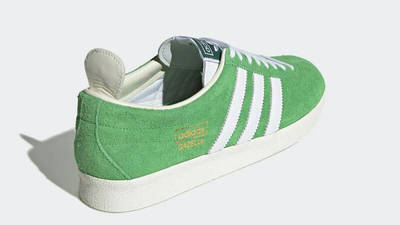 adidas Gazelle Vintage Flash Green
The adidas Gazelle Vintage Flash Green is the latest colourway of the classic German silhouette to drop, and it's looking cleaner than ever. The Gazelle was first launched in 1966 and was the first ever adidas sneaker to be made from suede. It was revolutionary for its time and features the now-classic "Soft Protect" heel tab that folds out from the inside.
They're crafted from supple green suede throughout and are broken up by the label's signature white three-stripe branding, a feature that was originally used to make sure running shoes were held together properly on the label's very early prototypes. The label's typeface logo is hot stamped onto the lateral side in gold, while a trefoil logo features at the tongue.
The pair finish at a neatly rounded toe, and sit on top of a clean white midsole for an undeniably vintage look. White laces complete the mood, while the inside is lined with premium leather for a luxury and premium feel.
The adidas Gazelle Vintage Flash Green are available now via select retailers, so if you're looking to add a pair that holds a vast cultural history to your collection, follow the list of links to approved stores above and pick them up before it's too late.
Read more