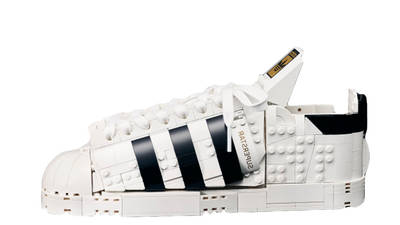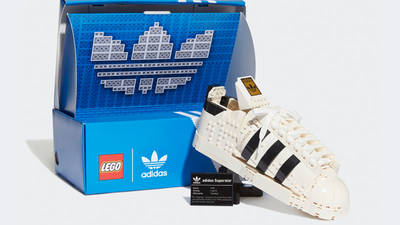 LEGO x adidas Superstar Model White Black
The Three Stripes giant and Denmark's iconic toy company LEGO have been partners for quite some time now and fans of both parties have already blessed with a capsule consisting of the LEGO x adidas ZX 8000 in six classic colourways, with all their significant components swapped for plastic pieces for a nostalgic touch. But with their newest offering, the LEGO x adidas Superstar Model White Black, they're entirely built from LEGO pieces meaning that you'll definitely need to read the building instructions to create a masterpiece.
Despite being a buildable lego piece, the pair still takes on all the adidas Superstar's signature components, notably the shell toes, standard branding, and also comes in with laces and a LEGO themed shoe box.
Like most LEGO sets, you're more than welcome to add in additional pieces that you already have but these also come with 17 extra blocks that'll allow you to choose which shoe you want to build – the left or the right shoe.
We have no doubts that many long-term shoe collectors have the LEGO x adidas Superstar Model White Black written on their must-have list as a grail. Make sure you hit the notification bell above to stay in the know of all upcoming adidas releases.
Read more