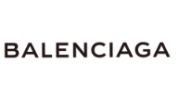 Balenciaga Trainers
Latest Balenciaga trainer news
Founded in Spain and headquartered in France, Balenciaga was founded back in 1914 by Cristóbal Balenciaga. Established well over one hundred years later, it remains a huge player in the fashion game.
Unless you have been living under a rock for the past year, you'd have seen some of Balenciaga's greatest creations. When the laceless sneaker trend came about, they unleashed the Speed Trainer that took the sneaker game by storm. In 2018, during the rise of the chunky shoe fad, the imprint unveiled the Triple S, which completely disrupted the industry.
Described by the fashion house as a visual composite, the Triple S takes design cues from three different sports. Including running, basketball, and track and field, all are stacked on top of one another to create the unmistakable bulky sole.
The ultimate shopping destination for exclusive sneakers online, The Sole Supplier curates the latest and greatest in Balenciaga footwear, from retailers across the UK and Europe.