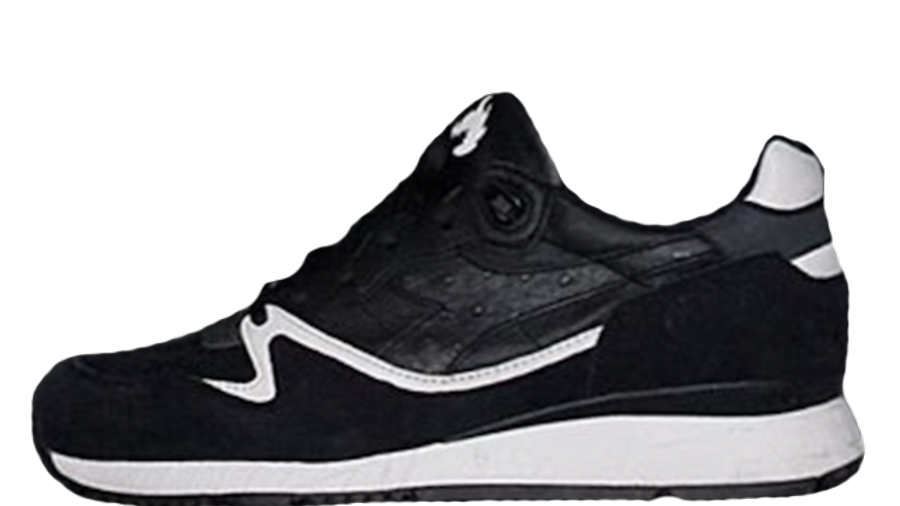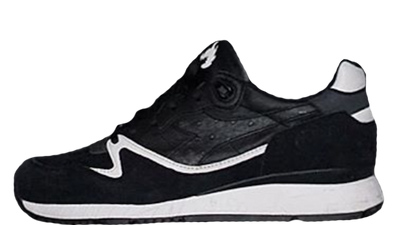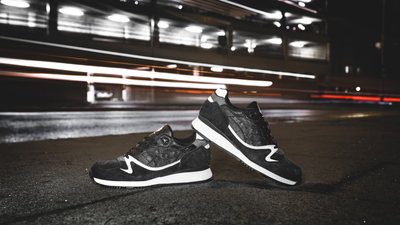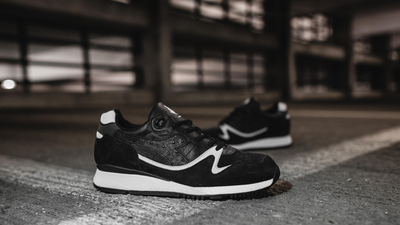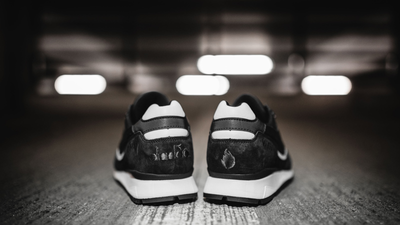 Hanon x Diadora V7000 Midnight Express
The Hanon x Diadora V7000 Midnight Express is straight up fire – just take a look at that burning emblem on the heel. Although it's actually the logo of Scottish based retailer Hanon, it is fitting for a shoe which is creating mayhem across social media. As a special edition release, you'll find it difficult to cop, but we'll provide all available links when these go live.
This is the third instalment from an ongoing collaboration between Hanon and Diadora. Now imparting a creative yet stylish colourway on the V7000, this could be the best one yet. The theme is 'Midnight Express' a reference to 80's era football matches and the camaraderie of travelling to the matches. The iconic lines of the V7000 manage to do this theme justice. Premium black leather is utilised across the upper with complimenting hits of rich suede. It comes together to deliver both comfort and support while delivering that secure and lock down fit. Keeping it understated, that full shade of black covers everything in sight with the exception of a white overlay that wraps around the shoe. Finally, a white midsole balances the look and dual branding makes an appearance throughout. The Hanon x Diadora V7000 Midnight Express is scheduled to release on Saturday 1st April via the retailers listed.