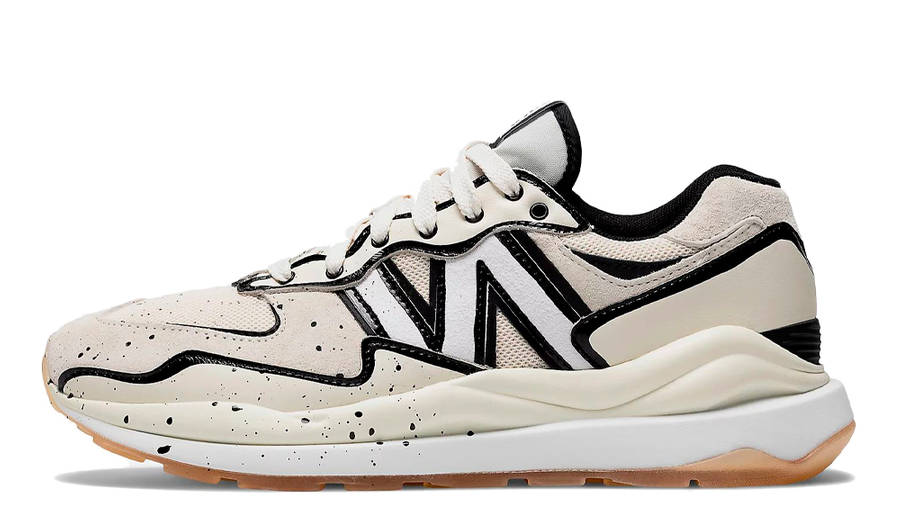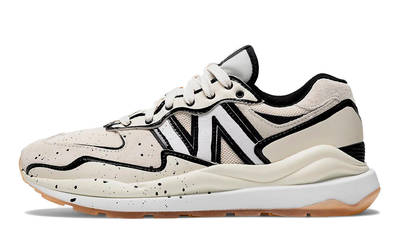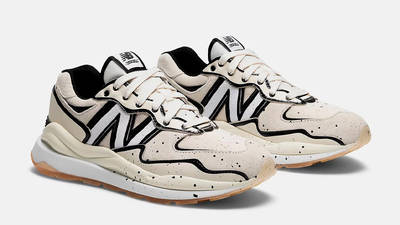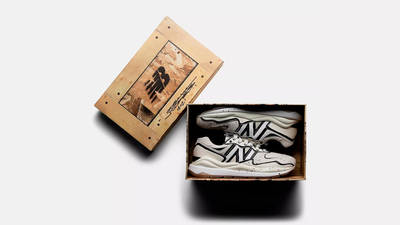 Joshua Vides x New Balance 57/40
Artist Joshua Vides gives his creative take to New Balance's fan-favourite pairs in a two-piece collaboration. For the Joshua Vides x New Balance 57/40, a white base crafted from suede and synthetics are chosen to set the stage for a cookies-and-cream design that features black flecks of paint.
Furthering the monochromatic look is the black marker-like bar that outlines the wavy mudguard and "N" logo. Rounding off this New Balance 57/40's DIY vibe is the slightly paint-splattered midsole and gum outsole.
Read more