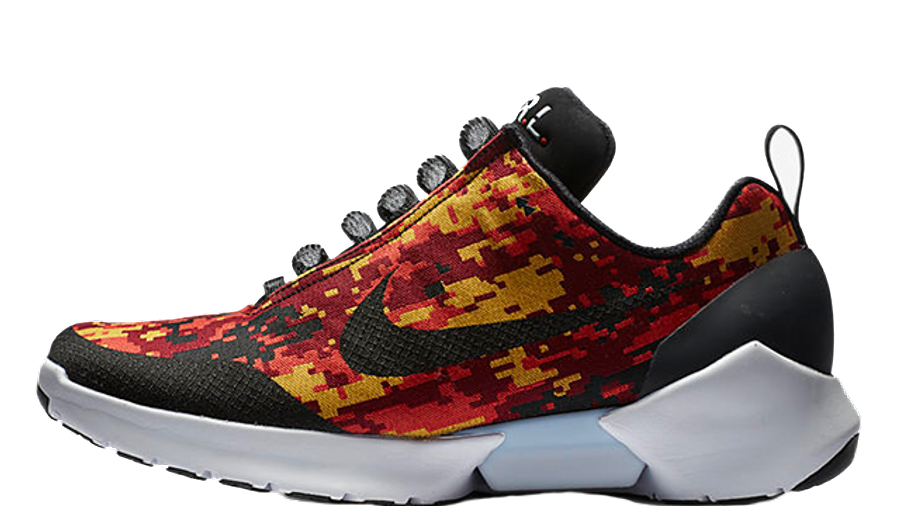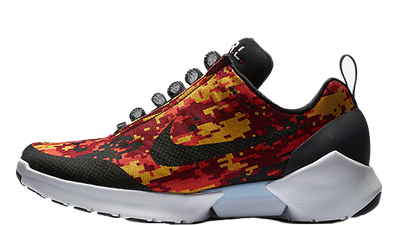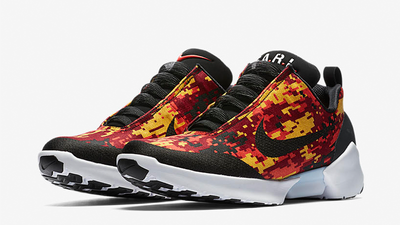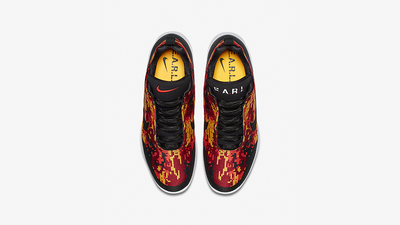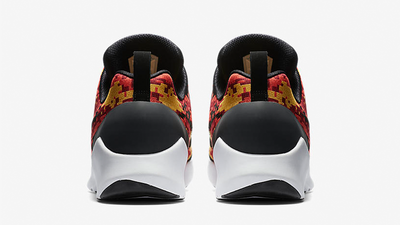 Nike HyperAdapt 1.0 Team Red
The Nike HyperAdapt 1.0 Team Red launches shortly alongside several other styles. Each colourway launches in either a UK or European plug addition. Be sure to take a look at the full HyperAdapt collection via our 'Release Dates' page.
Loaded with state of the art technology from heel to toe, the Nike HyperAdapt 1.0 could be the greatest sneaker innovation of all time. Just like Marty McFly's iconic shoe in the film Back to the Future, this pair boasts self-lacing functionality. Slip your feet into the chunky upper, hit that switch across the sidewall and these will tighten to your preference. Unlike the Nike Mag, this pair boasts a low-profile, running aesthetic. The soft nylon upper features a camo print throughout with shades of orange, red and black fusing together. The digi-camo print is complimented by classic Nike detailing including an embroidered Swoosh across the sidewall. 'E.A.R.L' is printed along the tongue as a homage to this innovative technology. Aside from the self-lacing system, the addition of a light in the midsole is yet another contemporary touch. The Nike HyperAdapt 1.0 Team Red is scheduled to release on 8th February via the retailers listed. Keep it here for more updates and stockist alerts.
Read more