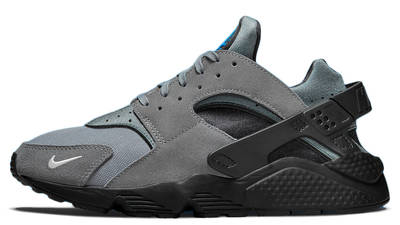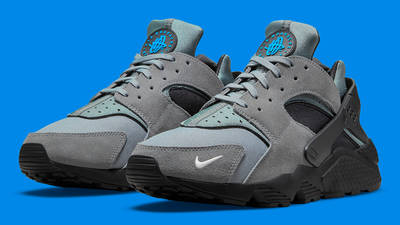 Nike Air Huarache Grey Laser Blue
For its 30th anniversary, the Nike Air Huarache is going back to its 1990s design for inspiration. The Nike Air Huarache Grey Laser Blue sports a cool colourway on its fashion-forward silhouette.
Different shades of grey in different material textures compose the upper. A light grey suede wraps around the toe cap and the mid-quarter extending to the eye stays and matching the laces. The tongue is a greenish grey neoprene. The cut-out quarter is in a darker grey. The heel cages, midsole and outsole are in a conservative black. The titular Laser Blue stands out on the Air Huarache branding embossed on the tongue and peeking out in the middle of the black tread.
Read more