Latest news
exclusive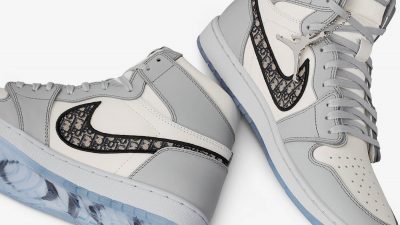 On December 3rd 2019, Nike made history with the Dior x Air Jordan 1 High. Unveiled at the French luxury fashion house's pre-Fall 2020 show in Miami, the collab...
4 days ago · Adam Cheung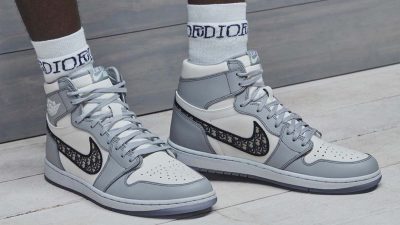 After getting a sneak peek earlier this week, we're now getting up close and personal with the Dior x Air Jordan 1 High. A sneaker that completely broke the int...
9 days ago · Adam Cheung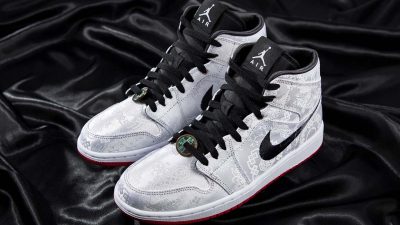 The CLOT x Air Jordan 1 "Fearless" has got to be one of the most ambitious sneaker collaborations of the entire year. Made with the help of Hong Kong actor, sin...
9 days ago · Adam Cheung
Generations of sneakerheads have experienced the hype surrounding Nike Air Jordan 1 releases. This old-school silhouette first launched as a basketball high-top, named after one of the best in the game. Whilst Michael Jordan was making strides between the hoops, his trainer collaboration with Nike quickly became a sensation on the streets.
It was a visionary model when it first launched in 1985. The controversial AJ1 'Bred' was outlawed by the NBA which had previously only allowed all-white footwear. MJ broke the rules and the resulting fines and charges from the NBA only added to the appeal. It wasn't long before Jordan 1s were seen on the feet of rappers, athletes and other influential stars.
The Nike Air Jordan 1 has released in hundreds of colourways from OGs to the high-heat collaborations such as those from Off-White. Thanks to the use of premium materials as well as the iconic detailing, this is a timeless and versatile trainer. Whether you're rocking the new Flyknit renditions or keeping it strictly OG, this is a lifestyle staple with bags of curb appeal.
Take a look at old and new colourways of the Nike Air Jordan 1 here, as well as breaking news on the latest styles.