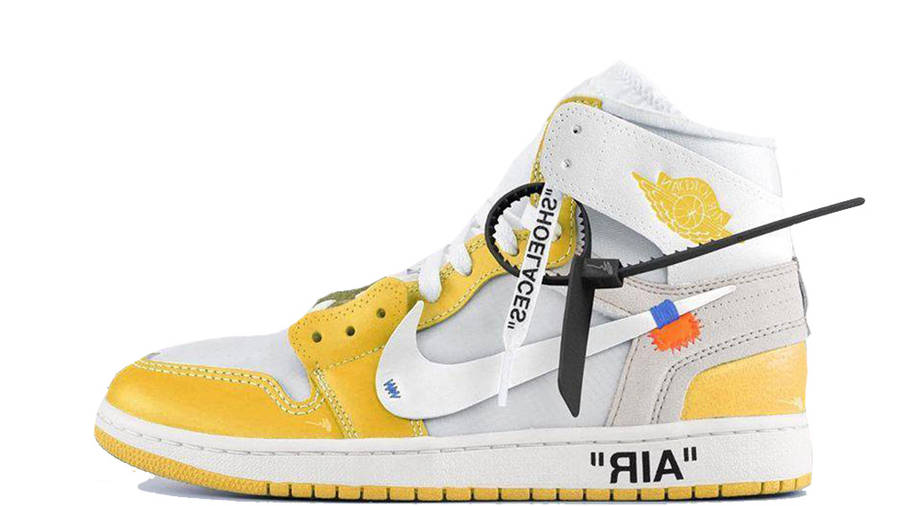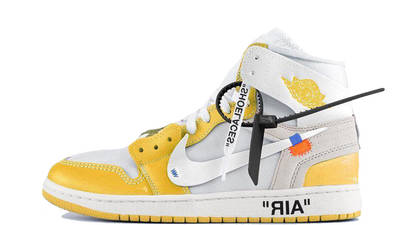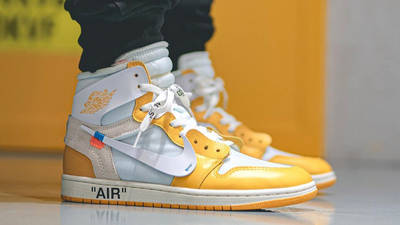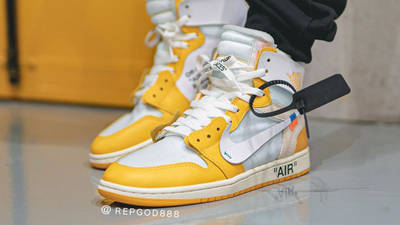 Off-White x Air Jordan 1 Canary Yellow
Virgil Abloh's AJ1 collabs are some of the most coveted in the game, and if the rumours are true, it looks like he'll be adding a fourth one to his arsenal with the Off-White x Air Jordan 1 Canary Yellow. A sneaker that we first caught a glimpse of last year during his "Figures of Speech" exhibition at the MCA Chicago, this shoe literally made every Swoosh fan's mouth drop to the ground, and we're not at all surprised.
Boasting the same coloured blocked aesthetic that has made the Jordan 1 a household name for over thirty years, the Canary Yellow is painted in yellow and white panels and is crafted from some of the most premium leather the world has ever seen.
The Louis Vuitton Menswear Designer's love of deconstruction shines through here, with quoted texted along the laces and medials, as well as a stitched on Swoosh and the iconic "AIR" branding that's been synonymous with "THE TEN" since 2017. You'll also find one of the first black zip ties on this model, printed with "C. 2020" across in white, perhaps hinting at the year of release.
At this moment in time, the Off-White x Air Jordan 1 Canary Yellow has yet to be officially confirmed for launch, so make sure you keep it locked on this page if you want a pair in your rotation later this year. Sure to be an all-time grail, you definitely don't want to miss this!
Read more