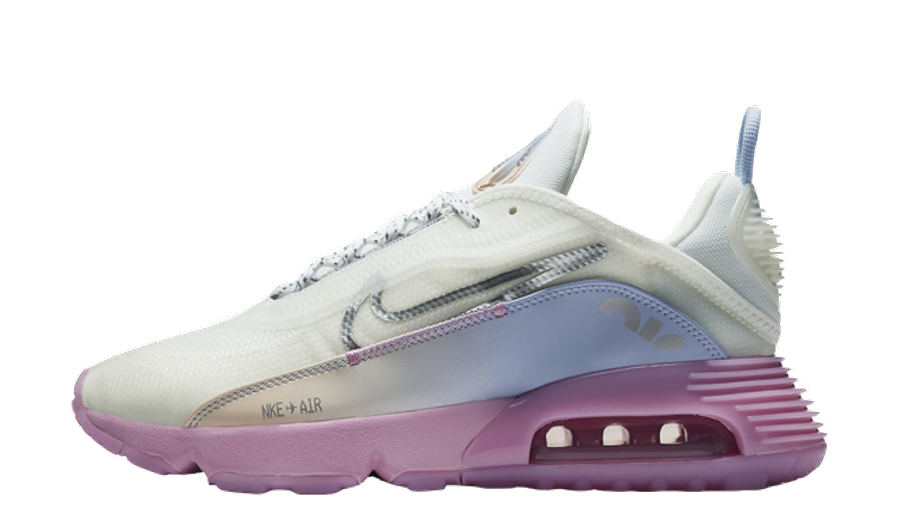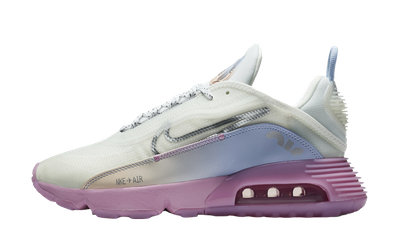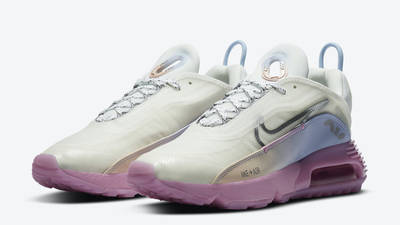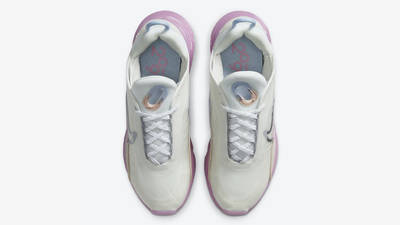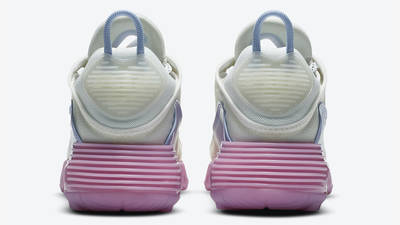 Nike Air Max 2090 Blue Pink
The Nike Air Max 2090 Blue Pink gives this sporty silhouette a sunrise makeover. The ombre tones from top to bottom give us the summery vibes we need for the upcoming dreary winter weather. The AM 2090 has been a showstopping design this year with fresh new colourways every time. There are so many pretty, feminine elements to this design, we don't know where to even begin.
The entire body of this shoe is dressed in a pastel cream rubber with a scaley finish. A speckled lace climbs the throat in black and white leading up to the tongue, embellished with a gold and blue-hued eyelet. The yellow-blue ombre overlay provides that streamlined aesthetic that we live for in the 2090 design. The Swoosh is graced with a silver metallic coating, further establishing that Sporty Spice aesthetic we love on this shoe. A rubber waffle panel on the heel gives the design an industrial feel with more of a function for protection rather than a design element. The midsole arrives in a pale pink tone to round off the sunrise look.
Although this AM 2090 seems extra colourful, don't be afraid to style it with your baggy denim jeans and crew-neck sweatshirts making your feet the star of the show. Here at The Sole Supplier, we are dying to get our hands on this tequila sunrise sneak to freshen up our rotation. Stay locked into our social media pages @thesolewomens for all the latest style guides, and sneaker releases.
Read more