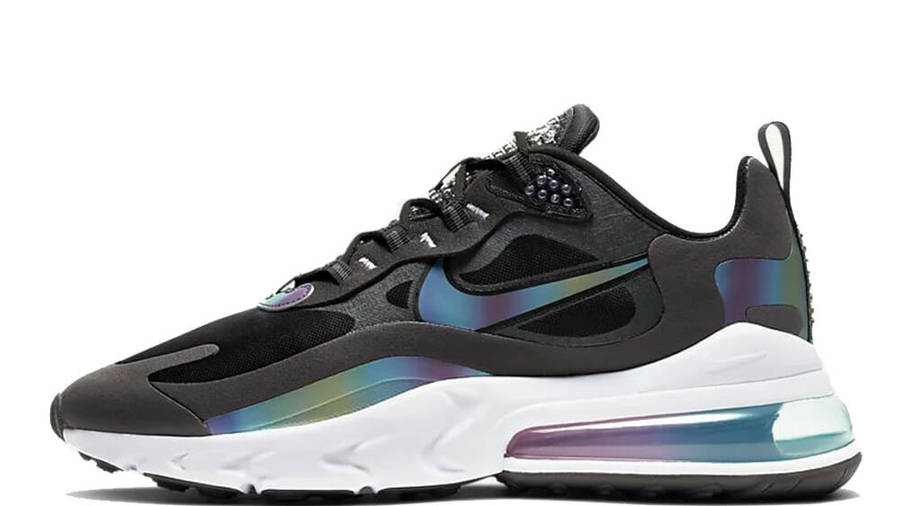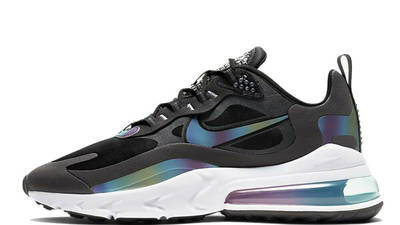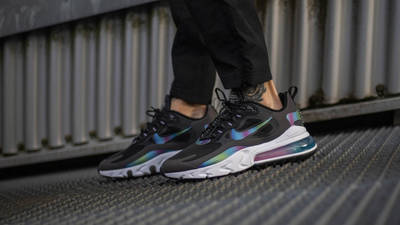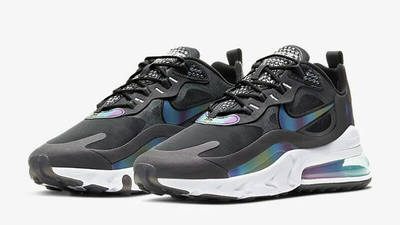 Nike Air Max 270 React Black Multi
If you're a big fan of the AM270 React but you're looking for a something a little different, then the Nike Air Max 270 React Black Multi might just be what you have been searching for all this time. A bedazzled take on the ever-so-popular lifestyle shoe, here's everything that you need to know!
From a distance, the Black Multi may look like any conventional pair, but upon further inspection you'll find that it's so different. Featuring the same seamless no-sew upper as the other releases, the Beaverton brand have switched things up a bit by injecting iridescent accents along the Swoosh and vamp.
This insane design cue is then followed up by an even more insane tongue that's been completely studded out from top to bottom, resulting in a mix between punk rock and fairy pop. Down below, the critically acclaimed hybrid midsole makes a return, with React foam at the forefoot and a multicoloured Air bubble at the heel, finalising the design.
Want something that is sure to turn heads wherever you go? Then the Nike Air Max 270 React Carbon Black is right up your street, so grab a pair now while your size is still sitting!
Read more