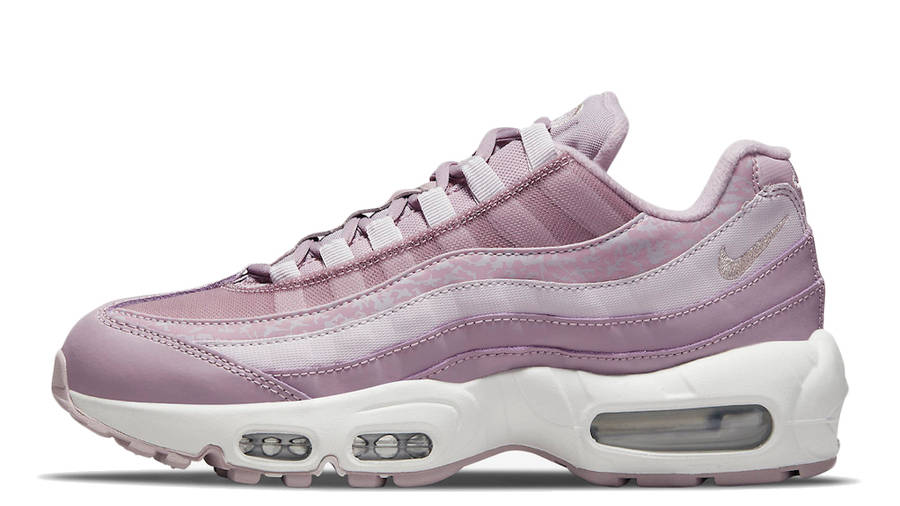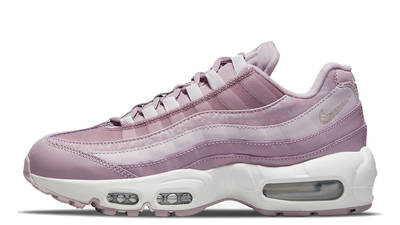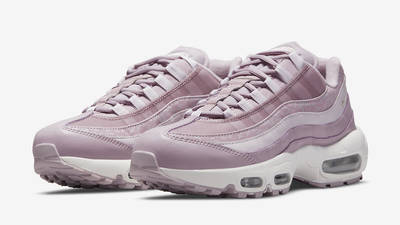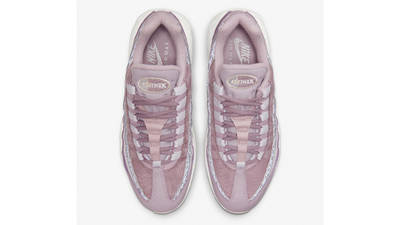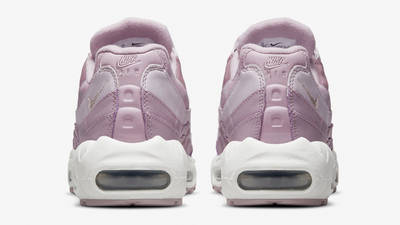 Nike Air Max 95 Pink Reflective Camo
The Sergio Lozana-designed Nike Air Max 95 has withstood the test of time thanks to its stylish silhouette and its numerous colourways, particularly those aimed at a demographic that can't resist the rose-coloured hue. The Nike Air Max 95 Pink Reflective Camo is testament to this strategy.
The toe cap is a smooth and light pink leather. On the profile, there are wavy layers upon layers of different shades of pink. Most notable is the one right beneath the mesh overlaid one, featuring a camouflage-style pattern that we've already seen on other Air Max 95s and 97s, but this time, in a delicate white-and-pink combination. It also glows in the dark, by the way. The profile Swooshes embroidered with golden and glittery thread add a pretty touch.
Read more