Latest news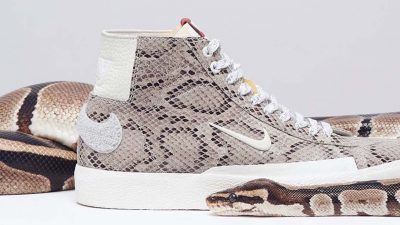 Soulland is no stranger when it comes to Nike SB collaborations. For the past few years, the Copenhagen-based retailer has been dropping Swoosh sneakers that ar...
a month ago · Adam Cheung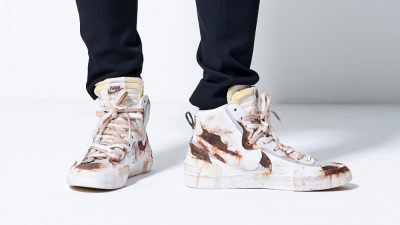 It's official. The luxury Japanese brand PRINCIPE PRIVE has teamed up with sacai and Nike to craft one of the most expensive pairs of sneakers of the year. Insp...
a month ago · Paige French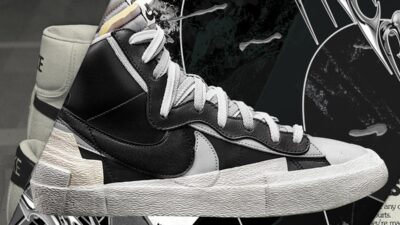 The sacai x Nike Blazer Mid is without a doubt of the most delayed sneakers in recent memory. Whatever the reason of the hold up may be, the hotly anticipated ...
2 months ago · Adam Cheung
The Nike Blazer Mid is one of the most iconic sneakers that the Oregon Sportswear giants has in their arsenal. With it's minimalist design and instantly recognisable silhouette, the Blazer is an era-defining shoe.
Initially launching in 1973, the Blazer may not be the most technologically advanced shoe but this signature basketball crep is still adored by the sneaker community.
With it's simplistic aesthetic, this shoe was initially designed with a leather upper, a mesh nylon tongue and textured vulcanised rubber sole. Although this may not sound like anything groundbreaking now, in the early '70s this shoe was at the pinnacle of basketball footwear.
Coming 5 years before Nike injected Air into their sneakers, the Blazer was worn on the court by George "The Iceman" Gervin before slowly making it's way as one of the go-to budget sneakers. The Blazer found a new lease of life in the early 2000s, creating some of the most beloved collaborations that we have seen.
With Supreme, Lance Mountain and many more working on the shoe, the Nike Blazer became one of the go to skateboarding sneakers, solidifying it's legacy as an evergreen sneaker. Making it's way as one of "THE TEN" by Virgil Abloh & Off-White, the Nike Blazer Mid is still just as revered in the sneaker community today as it was back in the early '70s.