Shop Nike Off-White Blazer footwear
Latest Shop Nike Off-White Blazer footwear News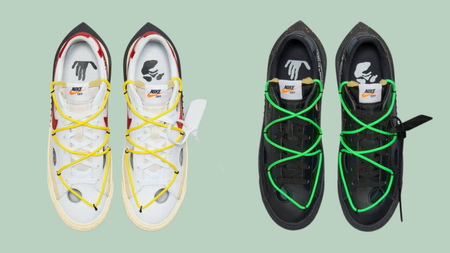 Virgil Abloh's Legacy Continues With the Release of Two Off-White x Nike Blazer Lows Next Week
4 months ago · Georgie Gilbert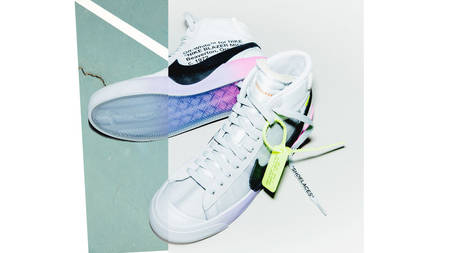 The Off-White x Serena Williams x Nike Blazer "QUEEN" Is Finally Releasing In The UK
4 years ago · Kathryn Ingate
Virgil Abloh has created a whole division of Nike all on his own. The fabled Off-White x Nike collection is easily the hottest commodity in the sneaker community right now. As part of the original TEN, the Off-White Blazer is one of the crown jewels in the collection.
The OG colourway was one of the best pairs to release from 'THE TEN' when it initially launched in 2017. Utilising Abloh's signature deconstructed aesthetic, this shoe featured an oversized Swoosh that encroached onto the midsole. This was complimented perfectly by the OW branding on the inside of the shoe and an understated colour palette.
2017's release was then backed up by 2018's 'SPOOKY PACK'. Paying homage to Halloween, the 'GRIM REAPER' & 'ALL HALLOWS EVE' are up there as some of the best releases of 2018.
Shop all of the latest Off-White x Nike Blazer below and be sure to check back for all of the latest news on the best Nike releases!