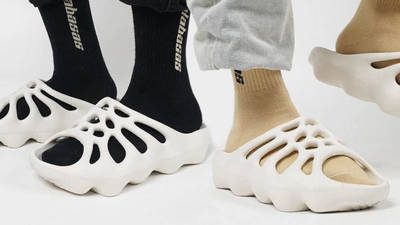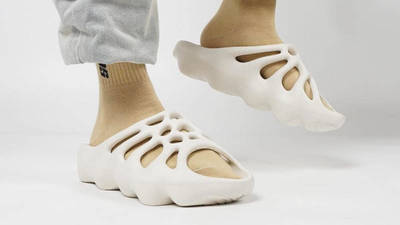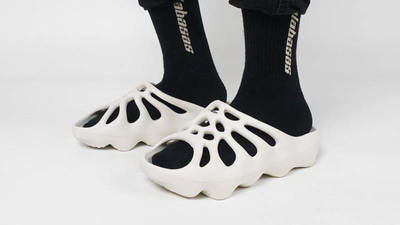 Yeezy 450 Slide Ophani
The Yeezy 450 Slide Ophani is one of several of Kanye's recent prototypes to be unveiled to the masses and it's one of the craziest designs we've seen yet! After recently branching out into homeware with the original Yeezy Slides which have become a global phenomenon, Kanye and adidas Originals look set to continue to conquer the sector.
Crafted from EVA foam throughout, the 450 Slide takes on a futuristic and almost alien-like look, with the one piece upper decked out in a clean and simple white colorway. The arch that surrounds the foot showcases a design that looks to be inspired by human anatomy, with several cut-out sections revealing the sock or foot below, similar to the highly-coveted Foam Runner that recently launched.
Beneath the feet, plenty of cushioning is present to ensure that you'll want to be wearing these day after day around the house or even out and about! If these follow in the footsteps of the rest of the Yeezy family, they'll definitely be ultra-comfortable.
The Yeezy 450 Slide Ophani is yet to be officially confirmed and also doesn't have a release date as of yet, so make sure to keep it locked in right here and hit the bell icon above in order to stay in the know with this high-heat pair!
Read more