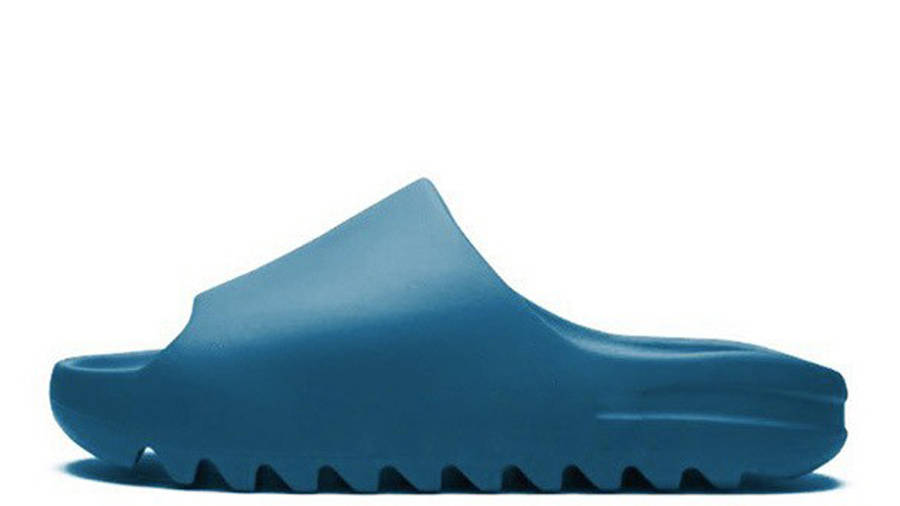 The Yeezy Slide Enfora is one of many new colourways of Kanye West's slider silhouette in collaboration with the Three Stripes brand. The world-famous American rapper introduced the Yeezy Slides back in 2020 and was mocked by many sneakerheads when it first released. However, fast forward to the present day, it's as popular as with any other adidas Yeezy release and getting your hands on a pair can be quite difficult.
The Yeezy Slide is designed from one piece of rubber for a futuristic and minimalistic look, and it is definitely a pair that looks different from any of the sliders you had while growing up. Forefoot, a single piece foot strap keeps the feet in place when they're worn, and adidas branding is kept minimal with only a Three Stripe logo embossed onto the footbed.
This Yeezy Slide variant opts for a yale blue tone and it provides an insane amount of cushioning to ensure these are super comfortable to wear outside or at home.
The adidas Yeezy Slide Enfora is certainly surrounded by a significant level of hype by avid Ye fans so make sure you hit the notification bell above to stay in the know of all upcoming Yeezy releases. Also, use our Yeezy Slides size guide to know how these fit.
Read more