Latest adidas News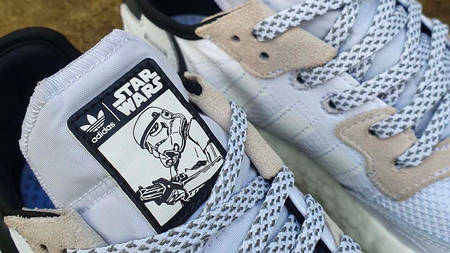 The Star Wars x adidas collection is the collab that we never knew we needed. After getting a sneak peek at the Nite Jogger 'R2-D2' last week, we're now taking ...
3 years ago · Adam Cheung
Evolve your trouser-game with the latest in high-heat adidas trousers. No matter how great your kicks are, having the right pair of trousers is key for creating those next level fits we all strive for! Here at The Sole Supplier we've made things simple and rounded up all the best in adidas clothing from all of our favourite streetwear spots online into one place.
Offering an abundance of trouser styles, adidas have you covered no matter what your style is! Big fan of the outdoors? Try a pair of waterproof adidas trousers to keep you dry and stylish in the wilderness. After classic and timeless style? Try 3-stripe additions worthy of the most eclectic wardrobes. Regardless of the scenario, adidas has something to suit all events and occasions!
So whether its that limited highly anticipated collab or just that simple restock of your favourite style, we have your back here at The Sole Supplier. Make sure to keep it locked here for all the latest adidas trouser release dates, availability and price checks. You can also stay up to date with all the latest streetwear breaking news, original content and much more. Be the first to know with The Sole Supplier.
popular collections