Kanye West's world-famous partnership with adidas is still making waves, and with the restocks of fan-favourite silhouettes we saw in 2021, we know the Boost 350 is still an instant sell out. But if you're asking yourself, 'how do the Yeezy Boost 350 fit?' we can tell you exactly whether they fit small or run big. We'll also go into how they compare to your normal shoe size and how exactly they differ from the size of other adidas sneakers.
If you're getting ready to cop the latest pair of Boost 350 V2s but don't quite know what size to go for, OR if you're thinking "does the Yeezy Boost 350 run small?", The Sole Supplier team have you covered with our style suggestions, size recommendation and key details of this must-have silhouette.
Yeezy Boost 350 V2 – What's The Verdict?
So, how does the Yeezy Boost 350 v2 fit?
Generally speaking the Yeezy Boost 350 runs a half size small. They do not fit true to size so make sure you go at least a half size up from your usual adidas size to get the best fit. For example, if you are usually a size 7UK, we would suggest you buy a size 7.5UK.
FIT: Go half a size up! The Yeezy Boost 350 runs small
COMFORT: Super comfortable thanks to exclusive BOOST cushioning
CARE: A shoe-care spray or specialist wipes are recommended to keep your Yeezy Boost 350 looking brand new
SIZING: This style comes in unisex sizing. Always be sure to convert the EU size to UK sizing for the best fit!
Yeezy Boost 350 – What Our Product Specialists Think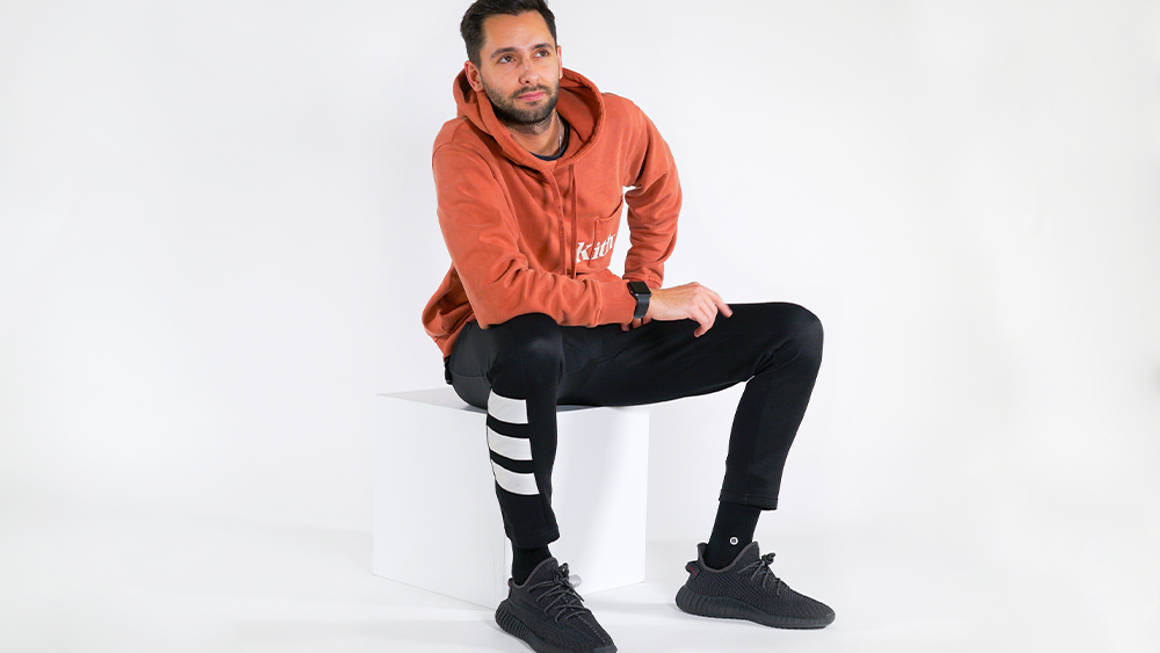 Ped, Head of Acquisition
I love how the streamlined, athletic upper of the Yeezy Boost 350 contrasts with the futuristic sole.
How do they fit?
I ordered my Yeezy 350 V2 half a size up from my normal size. They're a bit snug to begin with because of the stretch-knit nature of the upper, but after a few wears they feel customised.
Are they comfortable?
They're one of the most comfortable pairs I own! They're flexible, durable and have extra bounce so they're so easy to throw on and wear all day long.
How do you keep yours clean?
I avoid wearing them in the rain and I use a shoe-care spray to clean any marks or scuffs. I always put them back in their box after wearing them, too just to be extra safe.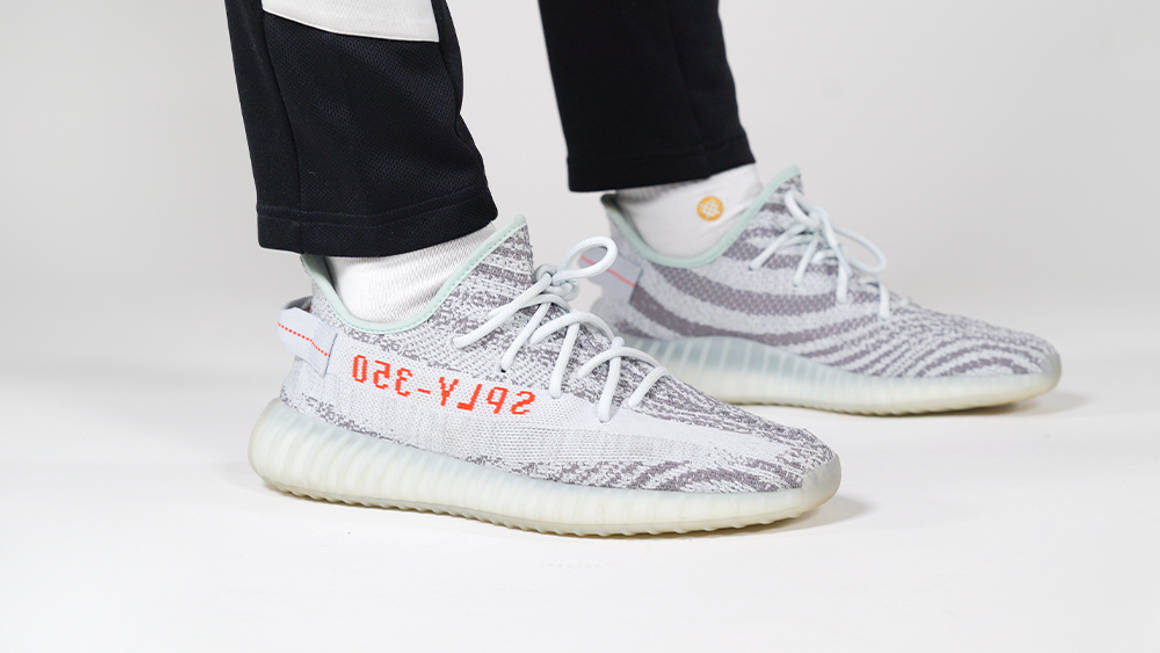 Emily, Paid Social and Digital Marketing Exec
I wear these nearly every day because they're so comfortable. They go with everything I own so they epitomise effortless dressing for me.
How do they fit?
I find they fit best when you order half a size up. A lot of Yeezys fit quite small so you usually want to avoid going true to size.
Are they comfortable?
They're comfortable enough to wear every day and the sock-like fit makes them ultra flexible. You literally forget you have them on.
How do you keep yours clean?
I use a special shoe spray on the upper and just a damp cloth on the midsole. I like to tuck them away into a dust bag when I take them off, too.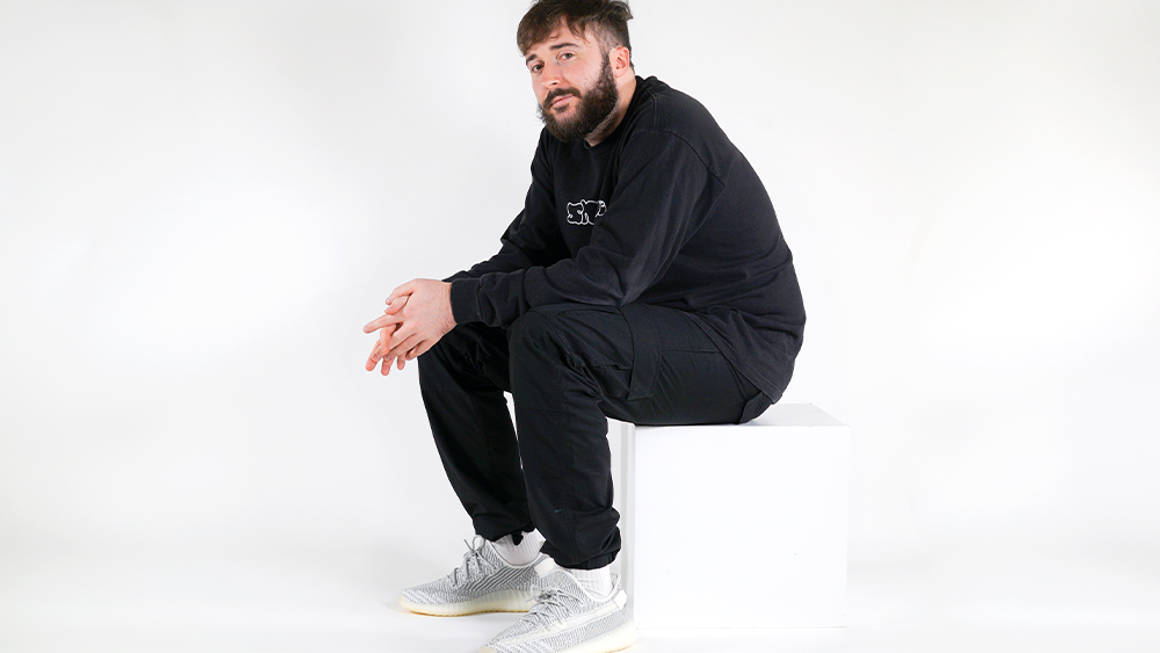 Chris, Online Content & Social Media Manager
The Yeezy 350 is sleek with everyday appeal. They're really comfortable, too.
How do they fit?
The Boost 350 can run a bit tight, so I order half a size up. They take a few wears to loosen up a bit but when they're broken in they fit like a glove.
Are they comfortable?
Super comfortable! The BOOST midsole really allows you to bop around in them all day.
How do you keep yours clean?
I don't keep mine clean! I like my sneakers to look worn so I battered these up a bit to get the desired effect.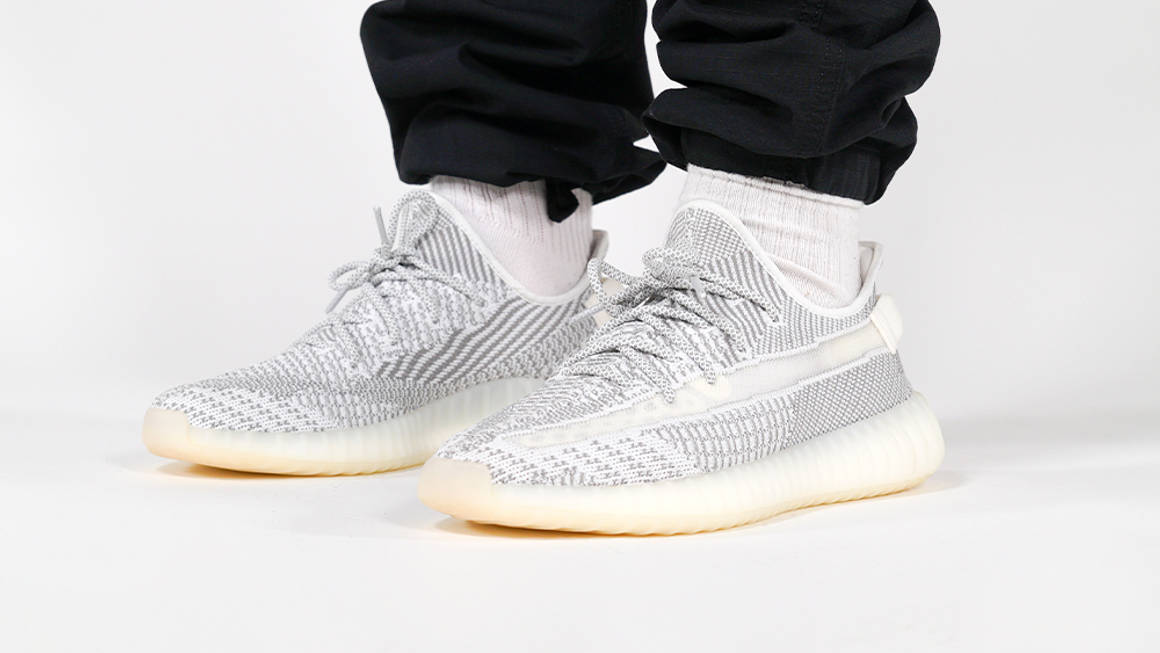 Miles, Restocks & Group Manager
This silhouette is one of my favourites of all time. Simple and effective, they look good with everything.
How do they fit?
I always order half a size up in the 350. But if you can only get your hands on your true to size, take the insole out and you'll get away with it.
Are they comfortable?
They're very comfortable. The BOOST midsole definitely does its job in these.
How do you keep yours clean?
I try to keep my sneakers looking brand-new after every wear, so I used a shoe cleaning spray, scrubbing brush and protective spray. I also keep them in the box so they don't get any sun damage.
Generally speaking, if you're looking to cop a pair of the Yeezy Boost 350 V2 we recommend to go half a size up from your normal size. The Primeknit upper will keep your feet nice and snug and the Boost sole guarantees comfort in every step.
Check out our other Yeezy size guides below: