After dropping its latest selection of Owners Club pieces and slides in April, Represent is back and ready to encompass the mood of the summer with this new launch. Represent's Summer Capsule collection boasts an array of stylish silhouettes, all backed up by a number of neutral and bright hues.
Included within this latest drop, we see overshirts, tailored pants, tees, sweats, swim shorts, and even matching track sets, each of which bears one of Represent's subtle logos or eccentric prints. In addition, a distinct focus has been placed on partnered pieces. For instance, the Patron of the Club Overshirt in Cream arrives with a relaxed yet formed fit, ideal for pairing with the matching Tailored Pant.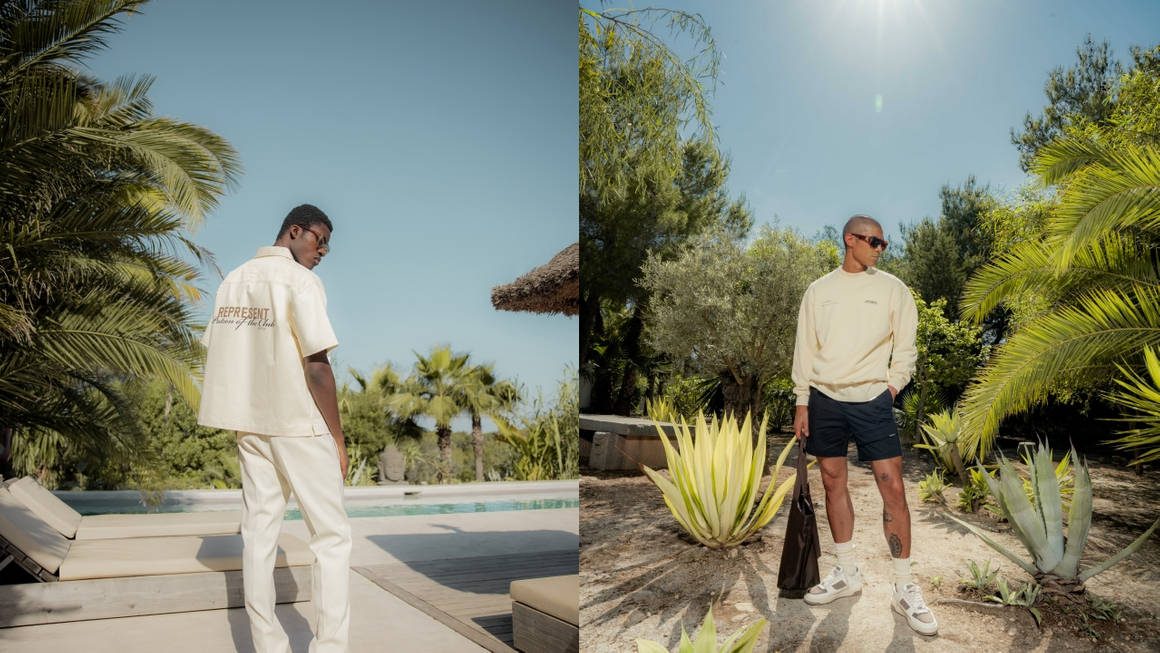 Continuing with the pairing theme, a track top and matching track pants arrive in a sleek black hue, perfect for keeping your fits smart and stylish when travelling to your next holiday location. For arrival at your destination, Represent has also prepped an array of elegant swim shorts, offering both comfort and luxury.