Following on from the launch of its summer sunglasses collection last week, Supreme is back and continuing to enhance our warm weather fits. This week, Supreme returns with its yearly addition of summer T-Shirts, showcasing a range of eclectic styles in a number of colourful hues.
Included, we see seven new designs, with each bearing a graphical print, art, photo or text. In true Supreme fashion, each design arrives with a number of backing colours, including, white, black, red, yellow, green, cream, maroon and blue.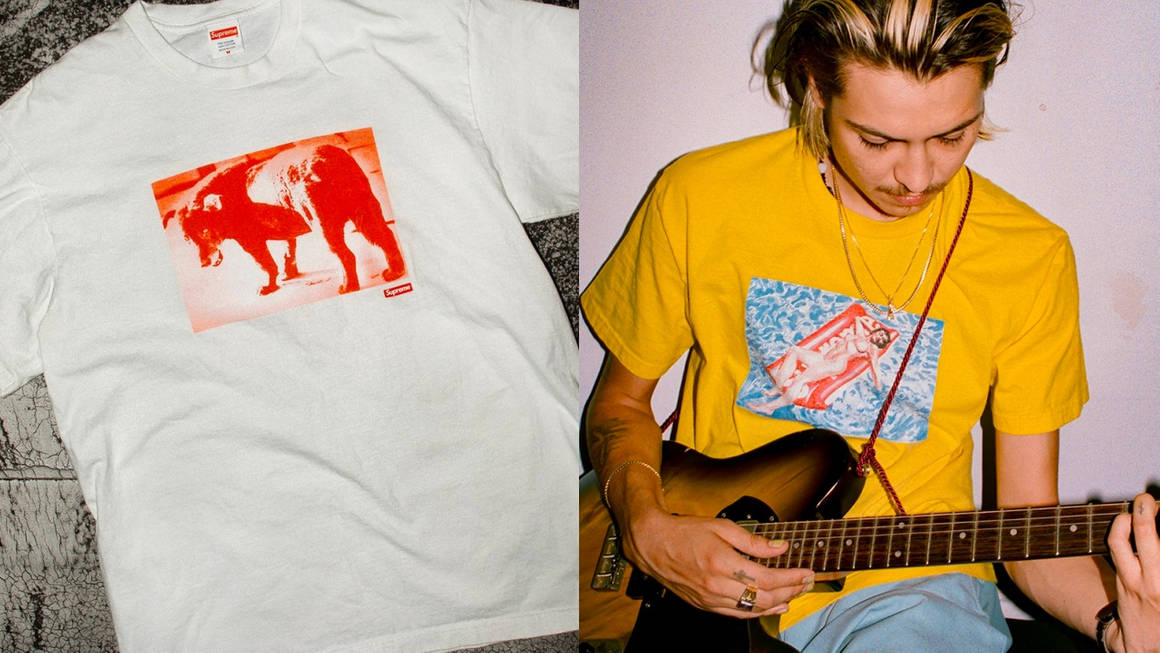 Leading the release, we see a tee that pays homage to Supreme's New York hometown and, more specifically, the Manhattan district of the city. This T-Shirt features a graphic designed by a multimedia artist Red Grooms, complete with a frenzied scene of modern life.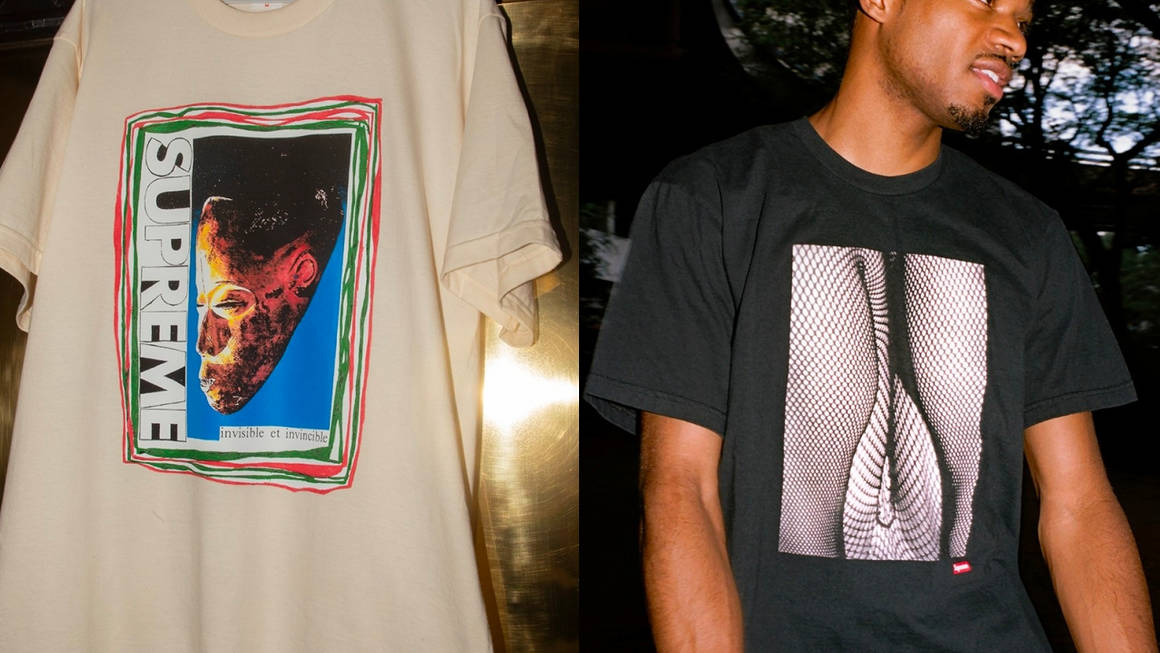 Moving on, two styles showcase works from photographer Japanese photographer Daidō Moriyama, one being more risqué while the other is simply a photo of a dog. To finish the bunch, we see additions featuring a hand-style text, a naked woman on top of a pool lilo and '90s-style lion prints.