The Prada x adidas Superstar is arguably one of the most controversial sneaker collabs ever made. Celebrating fifty years of the iconic silhouette, it released at the end of last year to much disappointment. Not only were sneakerheads shocked by its exorbitant price tag, they were also a little annoyed by how simple it was. With that said, graphic designer DhavDesign took it upon himself to make the most out of this minimalism, and the results are pretty breathtaking.
As a designer who loves creating quirky, exciting, and unique concept ideas, DhavDesign retained the sheer simplicity of the model but injected it with a few luxurious elements that live up to the fashion house's name. Decked out in smooth Italian leather, the shoe boasts premium gold details along the Three Stripes, heel, and shell toe. The "Prada" logo is finely etched along the laterals, while co-branded detailing graces the tongue in black.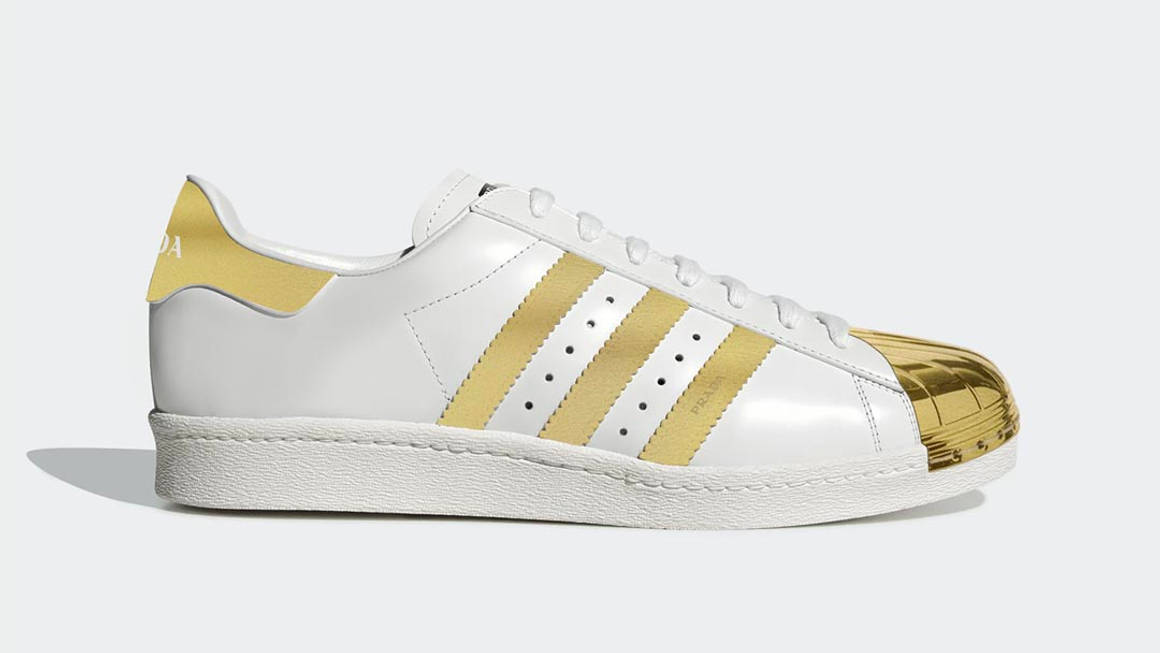 He also re-designed the Prada Bowling Bag as well, updating it with luxe gold hardware to complement the sneakers perfectly.